Smart Living Room Upgrades
If your living room doubles as your TV room, it's probably overrun with unsightly speakers, boxes, cables and remotes. Streamline all that tech and declutter your space with these tips.
We're sorry, there seems to be an issue playing this video. Please refresh the page or try again in a moment. If you continue to have issues, please contact us here.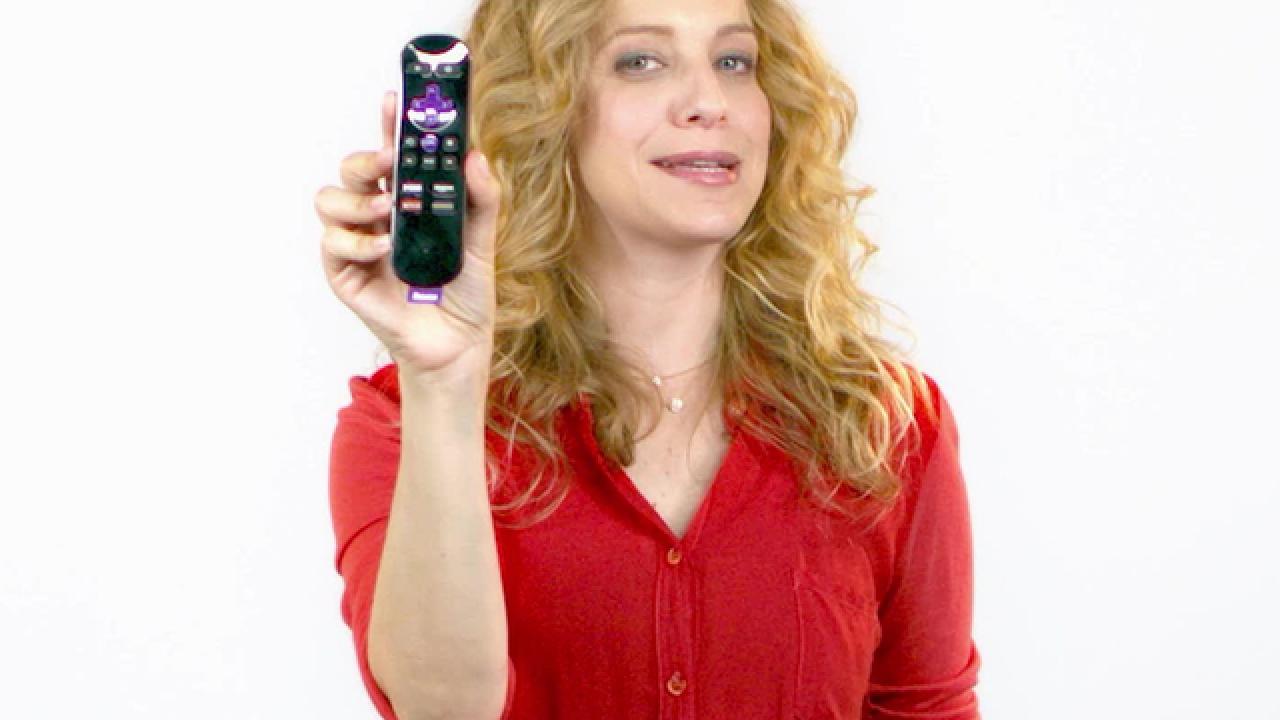 Want to polarize a room? Ask people whether you should see a TV or hide a TV. Some people like to see them, mounted on the wall in all their glory. Others don't find it as charming, and would rather keep all that technology under wraps. Thanks to some slick new technology, all the tech in your TV room can be hidden — in fact, you could be sitting in someone's TV room right now and not even know it. Crazy, ain't it?
Let's go back in time: Hiding your old tube TV used to mean having a big bulky cabinet that wasn't fooling anyone. Now, thanks to the ubiquitous flat screen, it's easier than ever to make your TV scarce. An attractive console has a built-in lift that can hide up to 60 inches of television. The built-in infrared technology means there's no additional hardware needed, and it also comes with it's own remote control and ventilated shelves, so all that equipment stays nice and cool.
Now what about those speakers? Remember when having movie theater-quality surround sound meant big, clunky speakers scattered around your room, or (shudder) mounted to your ceiling? Sonos' modular system is streamlined and versatile. The sleek Soundbar acts as your "left/center/right" and mounts discretely under your television. Then small-but-mighty Play 1 speakers sit behind you. Add a sub-woofer and you've got true 5.1 surround sound. But the best part is when movie night is over you can take those two rear speakers to other rooms of the house, and use the Soundbar to play music.
Lastly, let's thin out all those boxes. You've got a VCR, DVD, Blu-ray, receiver … it's a pile of black boxes and a tangled mess of cables. Replace most of it with a tiny streaming stick. Just plug one in to the HDMI port on the back of your screen, and stream TV shows, movies, music, web videos, even video games right to your television. No wires, no boxes … no brainer.
With all this new tech your entertainment system is there when you want it, and POOF when you don't.