Turn Leaves and Foliage Into DIY Canvas Wall Art
Look to your backyard for the main materials for this artwork project. A few clippings of foliage and some spray paint transform a blank canvas into bright, modern wall art.
3 12"x12" frames with mats
3 8"x8" canvas boards
green spray paint
garden clippers
drop cloth
Cut two or three different types of foliage from your yard or neighborhood. Pick plants that have interesting shapes and textures.
Arrange Foliage On Canvases
Lay the canvas boards out on a drop cloth. Arrange the foliage over the boards. Place the stems off the edge of boards and the main foliage towards the center. Try to mix different types of leaves for more variety. Each canvas board should look different.
Lightly spray paint over the foliage and the boards. Add a second coat of spray paint for more paint coverage. Let dry.
Tip: Hold the spray paint five to eight inches above the canvases and spray straight down to keep the clipping outlines crisp.
Remove Foliage From Canvas
Remove the foliage pieces and reveal the cool patterns they made underneath.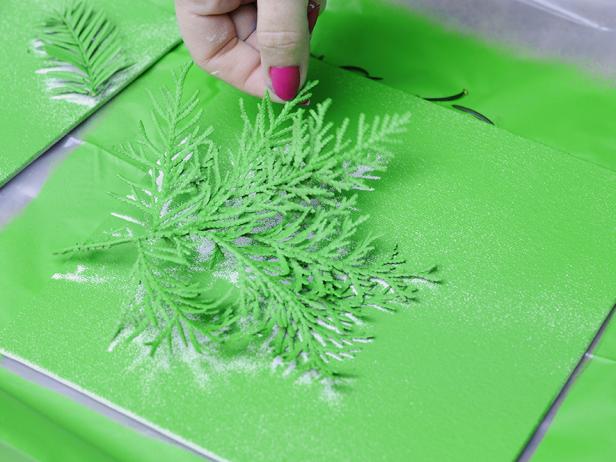 Jessika Creedon, Jessika Creedon 2013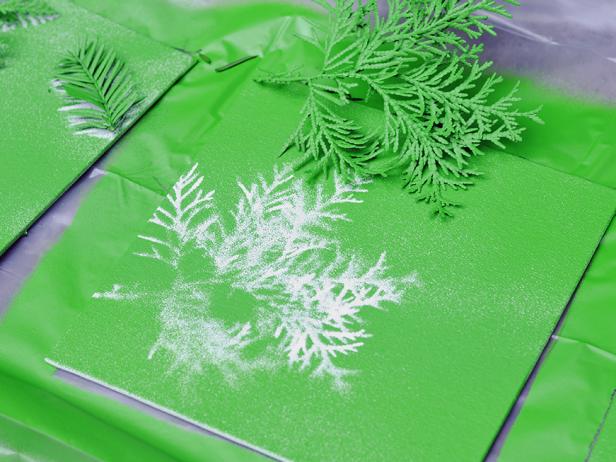 Jessika Creedon, Jessika Creedon 2013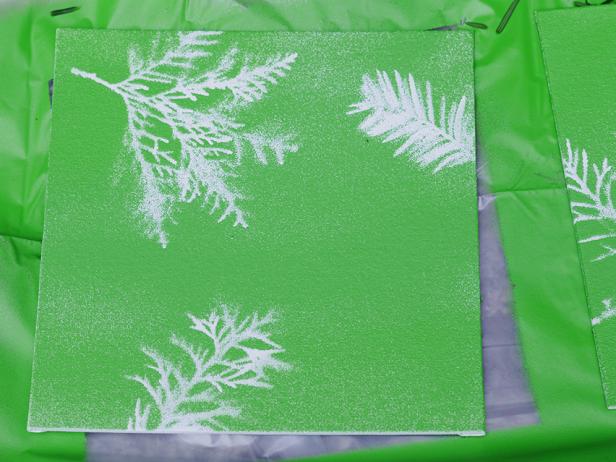 Jessika Creedon, Jessika Creedon 2013
Frame the canvases in the 12"x12" frames. Hang in a group of three to add a colorful, organic touch to your home.