St. Patrick's Day Cupcake Toppers
Dress up yummy cupcakes for St. Patrick's Day with festive toppers.
4" lollipop sticks
1" white circle labels
scissors or 2" scallop circle craft punch
Print Template and Cut Out
Download and print file. Cut into squares or punch with a two-inch scallop circle or circle punch.
Attach Lollipop Stick and Top Cupcakes
Attach a four-inch lollipop stick with a one-inch white circle label. Place cupcake toppers in middle of cupcakes.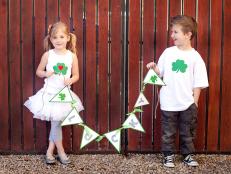 Decorate for St. Patrick's Day with this simply "Lucky" printable banner.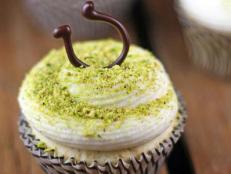 These green-topped cupcakes forego the food coloring altogether. They get their festive hue from brightly colored, pulverized pistachios.