3 Stylish Painted Pumpkin Ideas for Fall
Ditch the gooey mess of carving and opt for painting your pumpkins, instead.
pumpkin
white craft paint
foam brush
bowl of cold water
fingernail polish
Start with a painted white pumpkin (Image 1). In a bowl of cold water, scatter in the fingernail polish (Image 2). Next, gently dip the pumpkin in the mixture, swirling it around to coat all sides. Work quickly so the polish doesn't have time to settle at the bottom of the bowl. (Images 3 & 4).
pumpkin
white craft paint
orange craft paint
foam brush
smaller paint brush
masking tape
Use a foam brush to paint a pumpkin with white craft paint. (Image 1). Apply another coat of paint to get a solid white base. Once dry, tape off horizontal lines around the pumpkin using painter's tape (Image 2). Mix together orange and white craft paint to create a light orange hue. Paint between the tape (Image 3). Remove the tape to reveal horizontal lines, and touch up any uneven spots with additional paint. Paint along the ribs of the pumpkin to create the vertical lines. Once dry, paint a square with the original orange paint anywhere the vertical and horizontal lines overlap (Image 4). Let dry and display (Image 5).
pumpkin
matte black craft paint
foam brush
paint marker
painter's tape
Begin by painting the pumpkin with black chalk paint and let dry completely (Image 1). Next, add horizontal lines of masking tape (Image 2). This will ensure your patterns are straight. Use a white paint pen to draw on mudcloth patterns for a trendy design (Image 3). Remove the masking tape and continue creating patterns between the designs.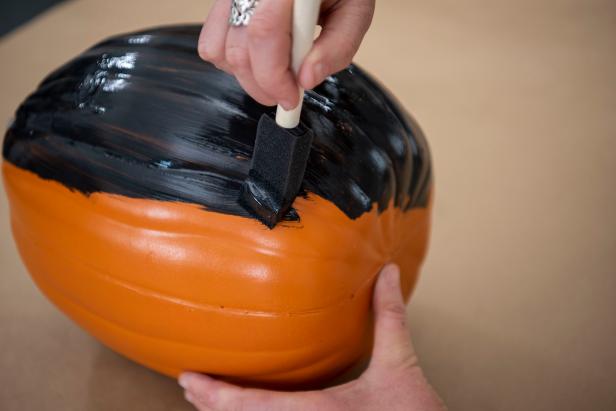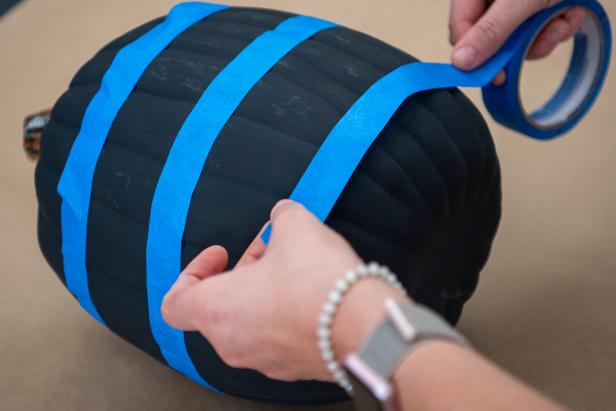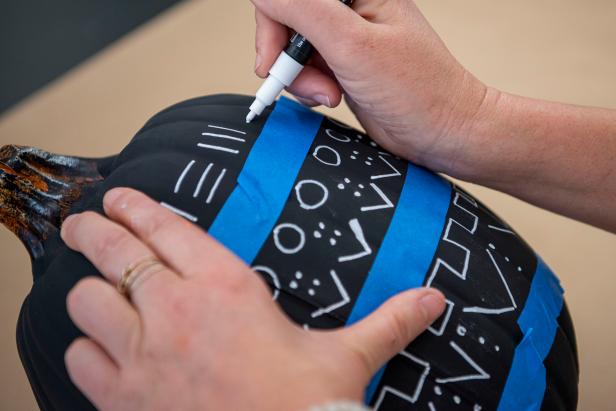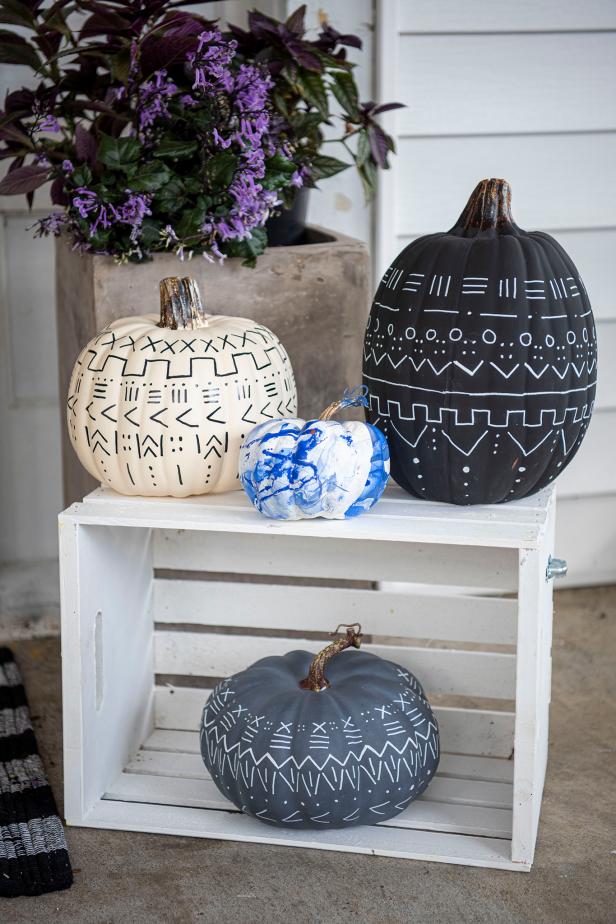 Sarah Busby, Sarah Busby, Sarah Busby