How to Press and Display Your Wedding Bouquet
Give your wedding bouquet the marvelous, modern display it deserves with this simple method for preserving your petals into a show-stopping piece of art.
Pressing your wedding bouquet is a fantastic alternative to drying as it allows you to preserve your favorite blooms to display in a myriad of unique ways, from simple coasters all the way to phone cases and even lollipops. And while layering petals between parchment paper and the pages of a heavy book will certainly do the trick, sometimes you just can't (read: don't want to!) wait to see your finished product. That's where our easy ironing method comes into play.
bouquet
newspaper
wax paper
iron
floating frame
wedding invitation
glue or double-sided tape
To begin, lay out a few pieces of newspaper and begin places your flower petals so that none overlap. Layer with a sheet of wax paper. While it is possible to do multiple flowers at once, it will work best if you iron petals with the same thickness, so you may choose to do one flower at a time.
Be sure that your iron does not have any water in it and is set to medium or low, depending on how hot your iron gets. Here, you are looking for warm but not hot. Hold the iron on your petals for several seconds. You don't need to move the iron around as you would to iron clothing, but you do want to carefully lift it every 15 seconds or so to check on the petals. Once all your petals look flat and dry, carefully remove the wax paper.
To show off your pretty petals, create a display with your wedding invitation and a few of your favorite flowers. Here, we added a colorful spray of pressed blooms to a beautiful floating frame. Simply lay out your design backwards, and carefully add the frame backing before lifting to display. You may need glue or double-sided tape to hold your flowers to the back of the glass if your frame does not have a tight enough fit.
And there you have it: a stunning display that protects and preserves just as much as it shows off your Big Day blooms.
We're sorry, there seems to be an issue playing this video. Please refresh the page or try again in a moment. If you continue to have issues, please contact us here.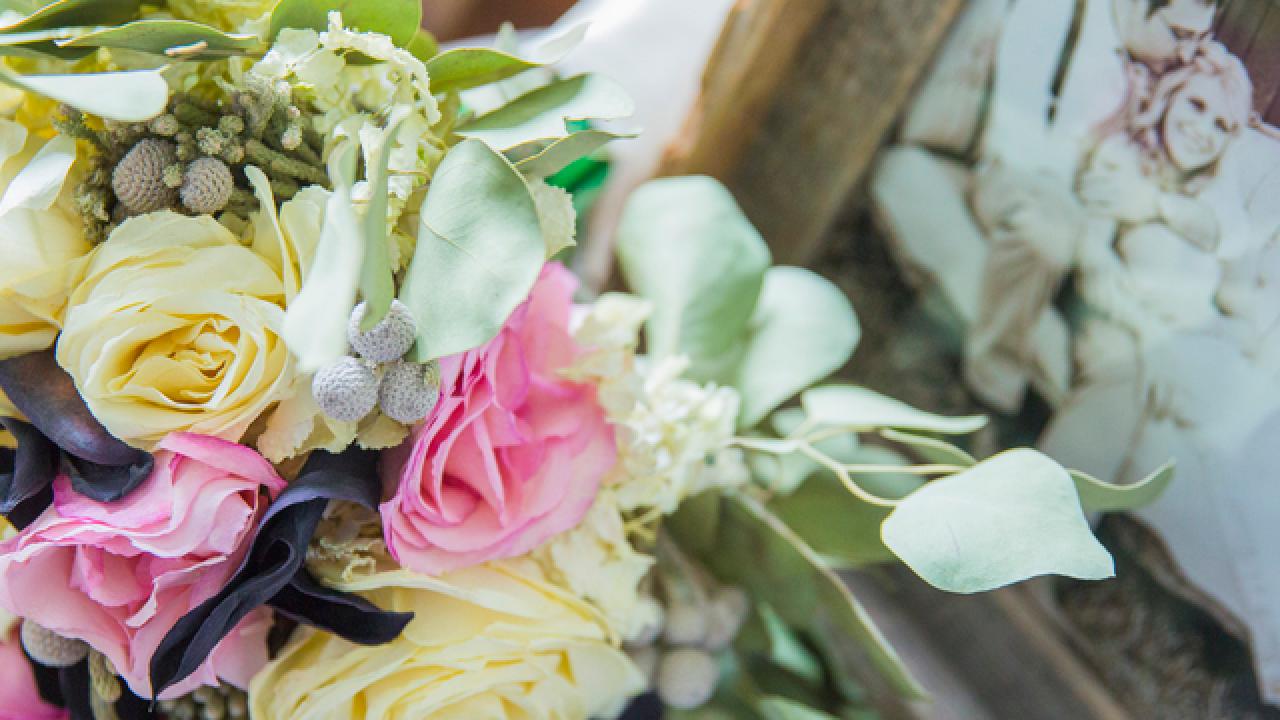 Looking for More Methods?