Wedding Etiquette 101: How to Be a Good Bridesmaid + Guest
It IS possible to do it wrong.
I love non-traditional weddings. Pink wedding dresses leave me breathless. Intimate ceremonies with no more than 20 guests give me all the feels. A couple dancing barefoot with a burger in hand from a food truck makes me smile with jealousy and delight. Yes, I'm an outspoken proponent of breaking ALL of the wedding rules. Because why should you feel obligated to follow a tradition that started before you were even born?!
However, there are still common courtesies guests and wedding party members should follow. Here are some frequently-broken, unspoken guidelines you need to be aware of as a bridesmaid and wedding guest.
Never ever, ever complain about your bridesmaid dress. Ever.
It's shocking that I have to even list this "rule," but, here it is. When a bride chooses you to be her bridesmaid, consider it an honor! Telling the bride "mint green isn't really your color," doesn't exactly convey gratitude. Buy the dress, be agreeable and sell it after the wedding, if you want.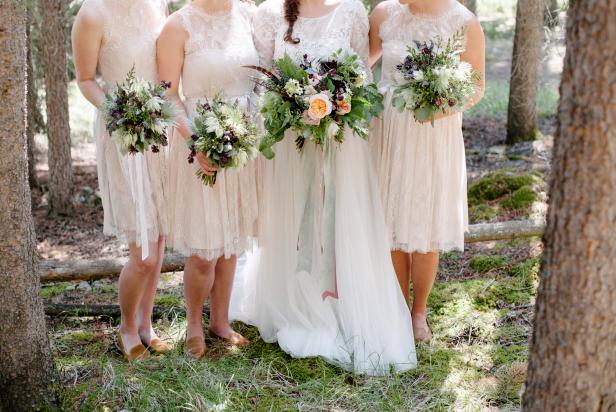 Bohemian Bouquets in Canada
"With long sleeve lace dresses, and soft colors from Anthropologie, a more 'boho' bouquet look is on the rise" in Canadian weddings, says Callandra Caufield of Postcard Weddings & Events, Inc. "These bouquets are far less structured and can be fairly large, with lots of movement in them. Bohemian-inspired bouquets often feature beautiful streaming ribbons made of lace and hand-dyed raw silk." Caufield predicts a movement toward using plants as well as fresh blooms since the value of the Canadian dollar has fallen."I predict that we'll start to see centerpieces made of mixed woods, terracotta pots filled with 'house' plants, and candles. Greenery garlands are HOT. With the decor trend towards rectangular raw wood tables and wood chairs, greenery garlands (think seeded Eucalyptus or passion vine) are the perfect centerpiece option."
Don't voice your opinon unless asked.
There will be instances when the bride wants your honest opinon on her dress, the invites, the flowers, etc., but untill she asks you, don't offer unsolicited advice. If you're a married bridesmaid, especially don't say, "Well, that's not how I did it" or "You should do this, cause I had it at my wedding." Always be positive, truthful and helpful, but let her make the final decision.
Arrive on time or early to every. single. event.
Between the shower, bachelorette party and rehearsal, there are quite a few events bridesmaids have to attend. Be respectful to the bride and the hosts of said events by arriving with the bride, a few minutes before the bride or, at the very least, on time.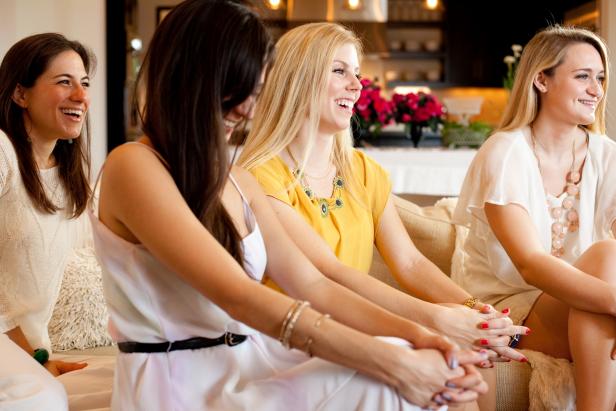 Festive Baby Shower Games
No baby shower is complete without a few fun (and slightly silly) games. Enjoy this guide to a few favorite games that are simple, yet sure to be a riot.
Keep it together at the wedding.
The bride will be nervous enough as it is. Don't give her another reason to worry. Problems with your dress, the ceremony or another bridesmaid should not be shared with the bride. Also, imbibing in too many drinks at the reception embarrasses everyone, especially the bride. Be mindful of your food-to-drink ratio so the bride doesn't end up taking care of you.
Make friends with fellow bridesmaids.
This makes the bride's life so much easier. Chances are you won't know some of the other bridesmaids, but it's your duty to get along with them and work together to make your mutual friend's wedding the best it can be. The last thing a bride wants to deal with is bickering, petty bridesmaids.
Prepare for emotions; bring snacks; know what hair and makeup styles you want; and most importantly, read emails/texts/mail from the bride so you know EXACTLY where to be and when. Don't stress out the bride by not knowing what's happening. Know the ins and outs of the wedding so you can help the photographer, florist or officiant if they have questions.
Essential Bridal Survival Kit
02:04
Surprise the bride with this custom kit of wedding day must-haves.
Every bride wants her day to go smoothly. One way she'll measure whether or not the wedding was a "success" based on how many guests danced the night away. So, grab your date or another bridesmaid and be the first people on the dance floor. This goes for the bachelorette party as well — as long as the bride is down to party, then so are you.
We're still unsure why guests don't do this. It's extremely rude to send a late response. Every person at the wedding costs the couple money. Creating a seating chart, planning a menu and booking a venue to accommodate all the guests requires numerous hours of work and lots of money. So, be considerate, and R.S.V.P. on time.
Yes, wearing white to a wedding is still unacceptable. No, you can't wear shorts, even though it's 90 degrees and humid. Yes, peach-colored and cream look white in pictures; pick a different color. To be safe, just follow instructions from the bride and groom. They will specify on the invitation whether or not bathing suits or white dresses or shorts or whatever are permitted.
It's there to help you! Brides and grooms set aside time to create a registry specifically for guests to use. Do them the courtesy of picking an item from it. Alternatively, if the bride and groom request a charitable donation, a monetary gift or honeymoon funding, fulfill their wish the best you can.
Expert Advice for Making a Wedding Registry
02:51
Real couples divulge which gifts were their favorite and what they wish they'd done differently.
Take a favor, and sign the guestbook.
Seriously, please take one. It's embarassing how much effort brides (myself included) put into these. Similarly, quite a bit of thought goes into a guestbook, whether it's a photo booth, poster, globe, etc. Make sure to seek it out before the end of the night.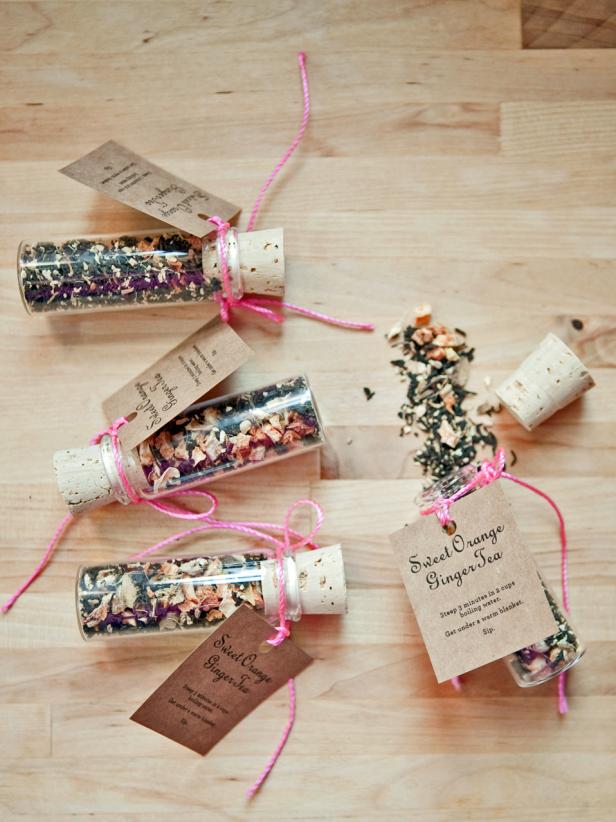 Mixed Tea Party Favors
After putting tea in individual vials, print out a typed label on Kraft paper. Cut into squares. Punch a hole at the top of each label. Tie the label onto the glass vial with pink twine.
Don't assume your invitation includes a plus one, especially for a small wedding. Always, always ask a friend or family member of the bride or groom if it's OK to bring a date. Usually, your significant other will recieve a separate invite or be included on yours if the bride and groom want plus ones at the wedding.
20 Fresh, Fabulous Bachelor and Bachelorette Party Ideas
See All Photos