How to Air-Dry and Display Your Wedding Bouquet
For the busy bride on a budget, preserving your wedding bouquet doesn't get any easier than this.
For the DIY bride, air-drying your bouquet is one of the simplest ways to preserve your special blooms. But what do you do after the flowers are dried? That's where this simple display comes into play.
To begin, air-dry your bouquet as normal. Simply tie off the bouquet with a ribbon, flip it upside, and let it do its thing for a few weeks.
Note: Flowers dry best when left in a dry, dark area.
Once your bouquet is fully dry, begin cutting off the flowers and forming piles of like colors. Layer the clippings to form a pretty parfait as we did here. A tall, cylindrical glass container with a lid is the perfect vessel for your dried buds as it protects them from dust while still showing off the stunning layers of color.
Once your glass container is full, give the petals a few days to settle, and add more layers as needed. Store out of direct sunlight to maintain the beautiful bright hues.
We're sorry, there seems to be an issue playing this video. Please refresh the page or try again in a moment. If you continue to have issues, please contact us here.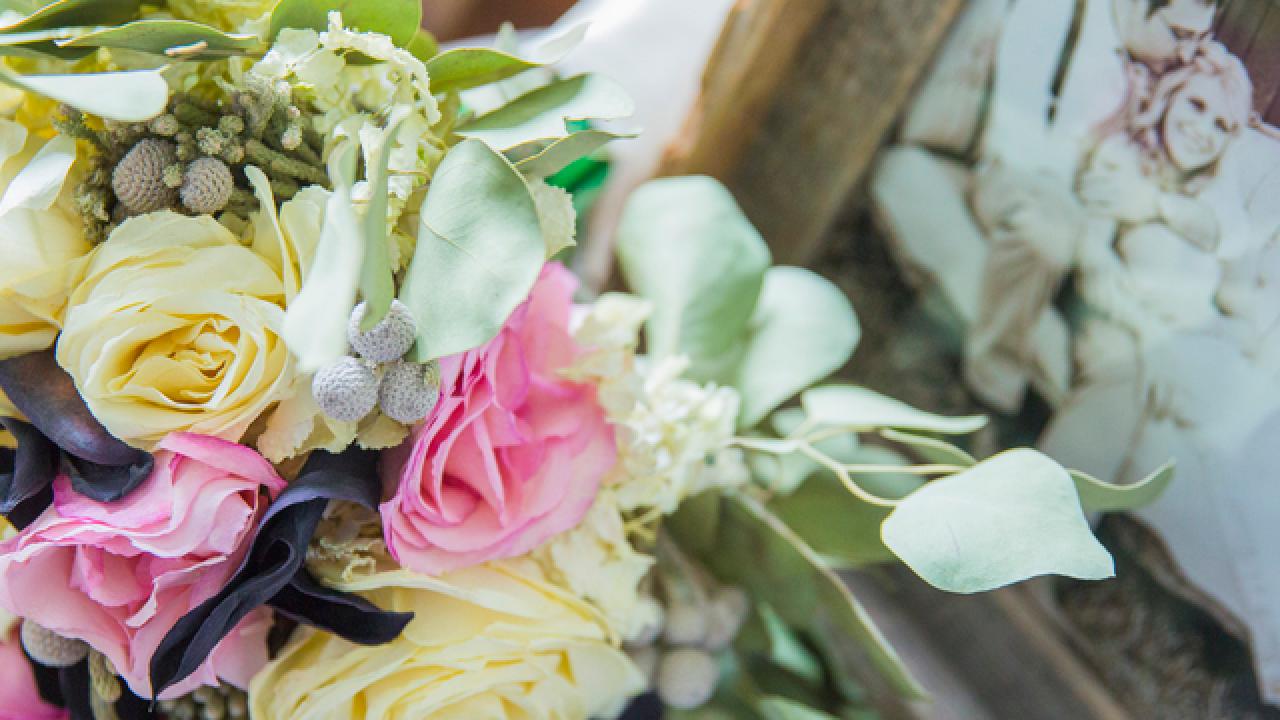 Looking for More Methods?