Throwing Shade: DIY Rolling Umbrella Stand Planter
Looking for a unique way to "plant" your umbrella next to your favorite lounge chair? Look no further than this portable planter that securely carries your umbrella wherever it goes.
We're sorry, there seems to be an issue playing this video. Please refresh the page or try again in a moment. If you continue to have issues, please contact us here.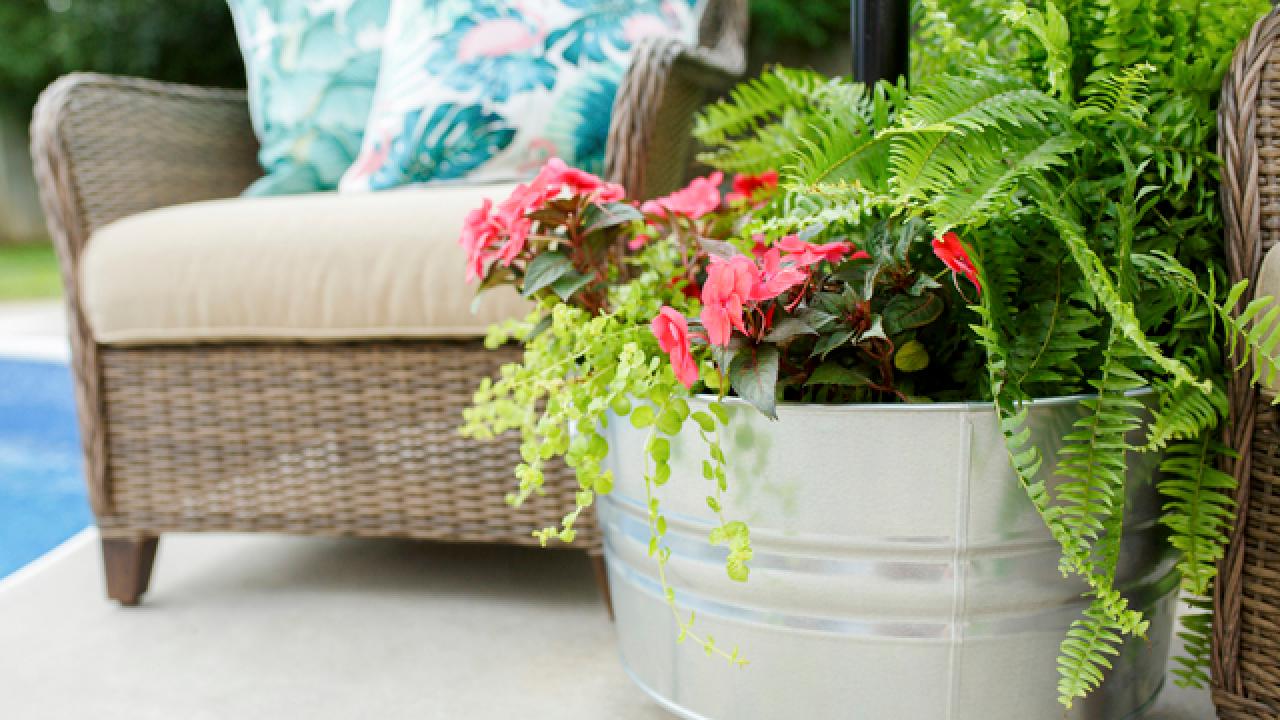 Pool umbrellas are a must, but most are either awkwardly placed, not securely mounted or attached to an outdoor table. This summer, break away from the table, and wheel your umbrella wherever you wish with a stable, beautiful planter that's ready to cast shade and fill the air with fragrant floral notes all in one.
galvanized bucket
(4) casters
(16) bolts
(16) nuts
drill + bit
30 -x- 1-1/2" PVC pipe
black spray paint
2-gallon plastic bucket
quick-setting cement
Drill for Casters and Drainage
To begin, mark and drill the bottom of your galvanized bucket to mount four evenly spaced casters. Once mounted, drill drainage holes between each of the casters.
Add Cement to Bucket With PVC
Paint your PVC pipe the same color as the umbrella shaft. Once the PVC pipe is dry, center it vertically in a 2-gallon bucket with no handle. Add quick-setting cement, and follow the package instructions. Once the cement is set, place the 2-gallon bucket in the middle of the galvanized bucket, and fully cover with soil. For larger galvanized buckets, upcycled plastic water bottles can be used as filler.
Transform your umbrella stand into a bright, colorful flower box, or make it a quick-grab herb garden for garnishing poolside cocktails. Just don't forget the umbrella on top!