The Easy-to-Make Backyard Water Blob You Never Knew You Wanted
The '70s called, and they want their water bed back. But we're not giving it to them!
We're sorry, there seems to be an issue playing this video. Please refresh the page or try again in a moment. If you continue to have issues, please contact us here.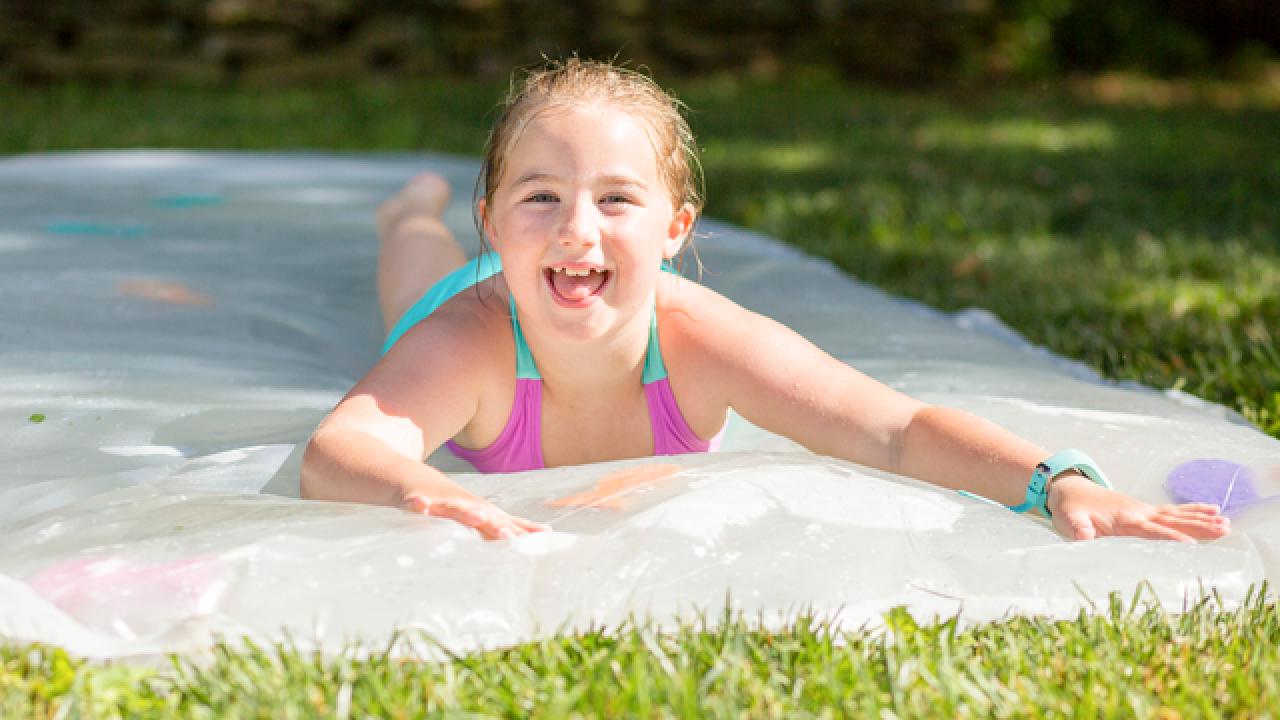 That summer trip to the beach can be a hard one to make. Luckily, the backyard can feel a little bit beachier with just a few inexpensive materials and a couple minutes of work.
8'-x-10' 4mm plastic sheeting
parchment paper
iron
sponges (cut in fish shapes)
blue food color
water
duct tape
Begin by rolling the plastic out flat and folding it in half lengthwise. Seal the edges together by ironing around the entire perimeter. Use parchment paper to prevent direct contact with the iron, and leave a small unsealed hole in the top corner.
Add spongy sea creatures and blue food coloring, and top it all off by filling with water. Once full, use duct tape to seal off the corner, and your kiddos can enjoy their personal beach all summer long!