Freshen Up Your Space With DIY Potpourri
With hints of cinnamon, cloves and crisp dried fruit, this simple DIY potpourri will add some fall spice to your home in no time.
Incorporating delicious scents like cinnamon, bay leaves and essential oils, this fresh and fruity homemade potpourri will have your home smelling like fall in just a few easy steps!
We're sorry, there seems to be an issue playing this video. Please refresh the page or try again in a moment. If you continue to have issues, please contact us here.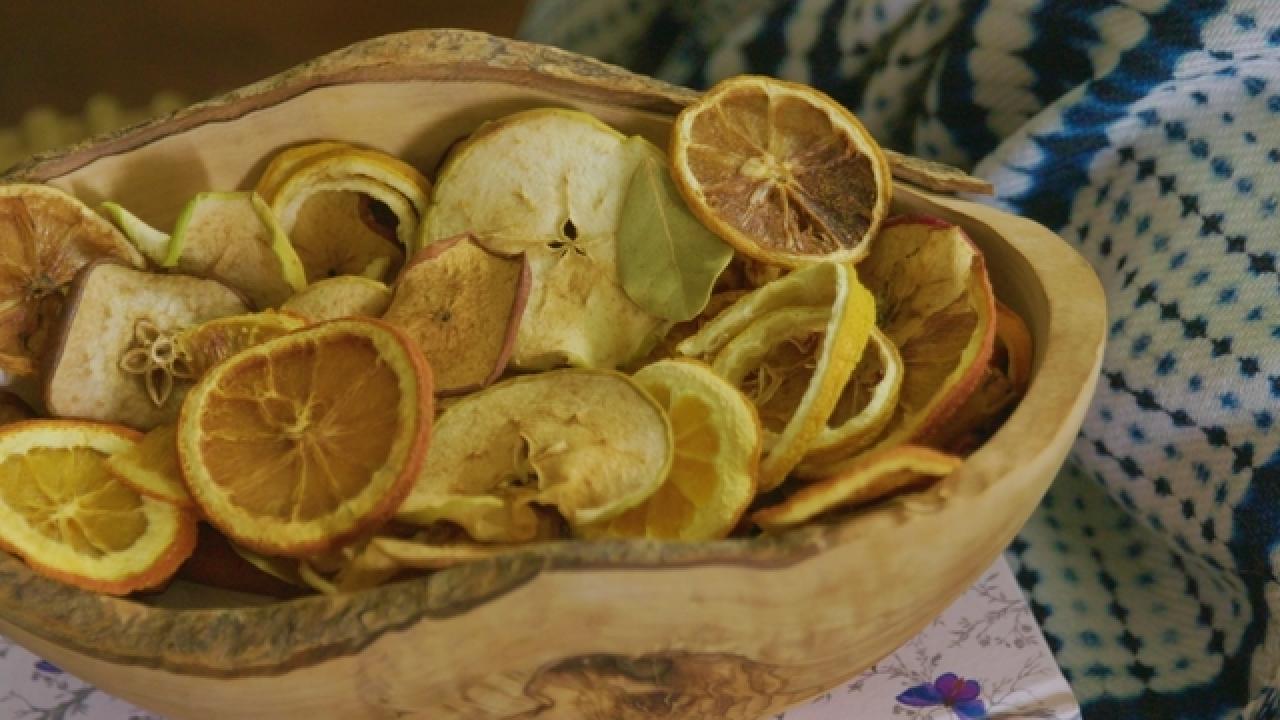 knife
plastic bag
cooking rack
decorative jar
1 orange
1 lemon
bay leaves
1 tsp. cinnamon
clove essential oil
1 apple
1 pear
cinnamon sticks
cloves
orange essential oil
Thinly slice an orange, lemon, apple and pear, and place them on a metal cooking rack. Using your oven's dehydrate setting, cook the fruit slices until they are fully dried, making sure to flip them every half hour.
After the dried fruit is completely cool, place it in a sealable plastic bag. Add dried bay leaves, a teaspoon of cinnamon, cloves, cinnamon sticks and a few drops of orange and clove essential oils. Seal and shake the bag to mix all of the ingredients.
Pour the mixed potpourri into a jar of your choosing, and cover the opening with a decorative cloth before sealing the lid. Give as a cute gift, or save it until you're ready to use it yourself. If the potpourri ever needs a refresh, just add a few drops of essential oils to make it as good as new.