Kerplunk Into Summer With This Giant DIY Yard Game
Kick your backyard bash up a notch with giant kerplunk, a game that is certain to entertain kids of all ages for hours on end.
We're sorry, there seems to be an issue playing this video. Please refresh the page or try again in a moment. If you continue to have issues, please contact us here.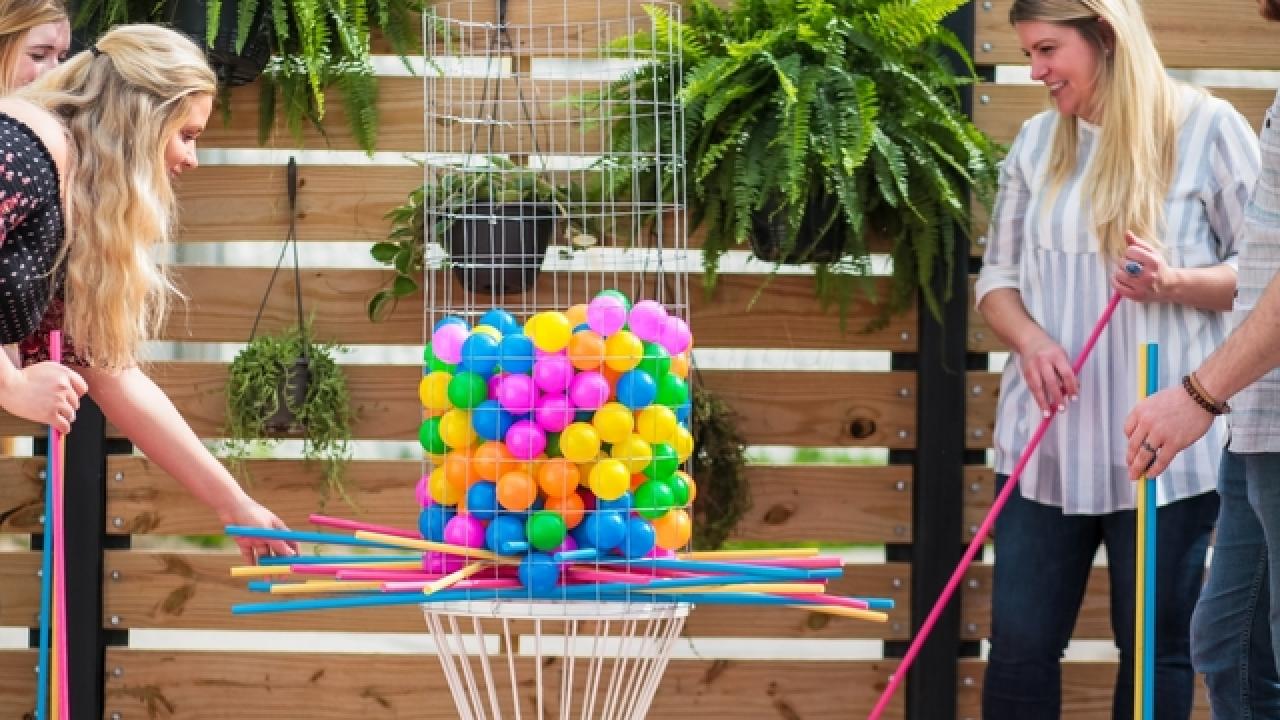 Need an entertaining yard game for your next seasonal gathering? Giant kerplunk to the rescue! This DIY is the perfect last-minute option that will keep your guests happy all night.
metal side table
wire fencing
gloves
tape measure
wire cutters
solid wire
wooden dowels
spray paint
plastic play balls
To begin, find a sturdy metal side table that will create a solid base for the game. If you don't have a suitable table, a tomato cage is a good substitute. Next, turn the table upside-down, and measure the circumference of the table base.
While wearing safety gloves, cut wire fencing to the necessary length so that it will wrap entirely around the base, creating a basket-like shape.
Once the wire fencing piece has been cut, roll the piece around the table base, and attach to the base with solid wire. To do this, loop a piece around both the fencing wire basket and the base, and twist until it is secured tightly against the two separate pieces. Cut any excess wire away. Repeat this step along the side of the wire basket until the fencing is secured to itself and the base.
Create the game pieces by painting wooden dowels in three bright colors. We suggest painting fifteen dowels of each color to ensure that there are enough play pieces.
Now it's time to set up the game. Insert the wooden dowels randomly into the fencing wire. The more intricately the dowels are woven together, the more interesting the game will be. Once all the dowels have been inserted into the basket, pour plastic play balls over the top. Players will take turn removing pieces until all the balls fall down. Game on!