Road Trip Game: Search and Find Jar for Kids
"Oh, I love these!" my daughter said, when she saw me assembling this DIY "Hidden Objects" game. We love a summer road trip, and I like to embrace a few low-tech options that'll keep the family busy during the drive. This year, we're bringing finger knitting projects, coloring books, travel board games, and DIY gadgets like this one, a toy that encourages kids to find all of the items disguised in a container.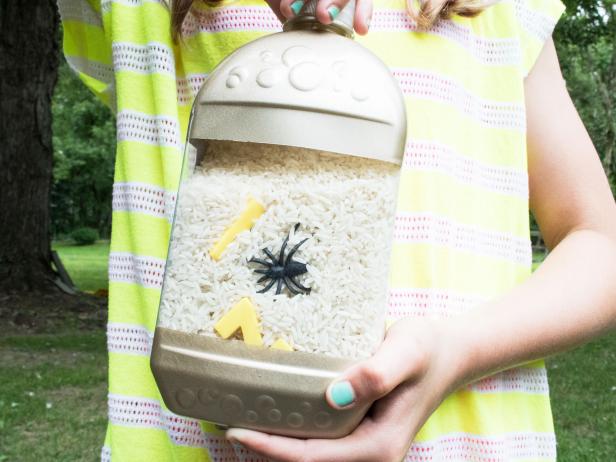 Make a DIY Hidden Object Game for Kids
We like the idea of creating multiples so that that a few kids can play simultaneously and see who can find all of the items first. Friendly competition, kids!
Here's what you're going to need:
recycled containers
rice (small pasta, like macaroni or orzo works too)
assorted small items found around the house - ideally, all containers will contain identical contents so choose things that are found in duplicate
tape
spray paint
superglue
Before you begin assembling the toy, take a picture of all of your items, and print out a few copies so that your kids know exactly what's inside. I made my picture into a simple checklist, and dropped it into a Plexiglas picture frame so that the crew can use it over and over again. Here's a quick list of things I included in our containers: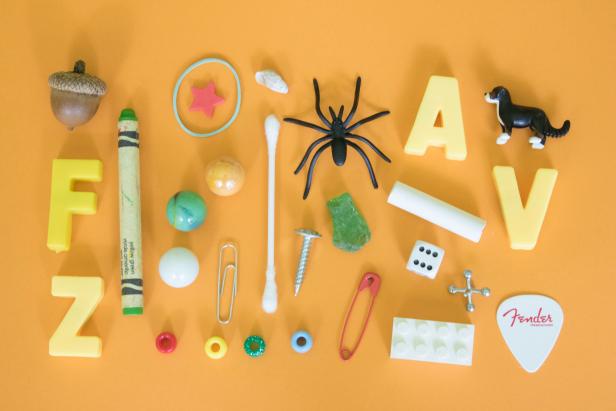 Make a DIY Hidden Object Game for Kids
magnet letters
green crayon
white piece of chalk
cotton swab
building block pieces
guitar pick
dice
pony beads - red, yellow, sparkly green and blue
pennies
marbles (white, orange and green)
piece of sea glass
red star
rubber band
screws or nails (consider washers and bolts and nuts, if your kids like to build things and can easily identity)
black plastic spider
tiny shell
paperclip
red safety pin
dog figurine
acorn
jacks
For young kids, you may want to keep this activity simplified without spray paint, but older kids will value a good challenge. Tape off a square around the center of the container, and spray paint the rest.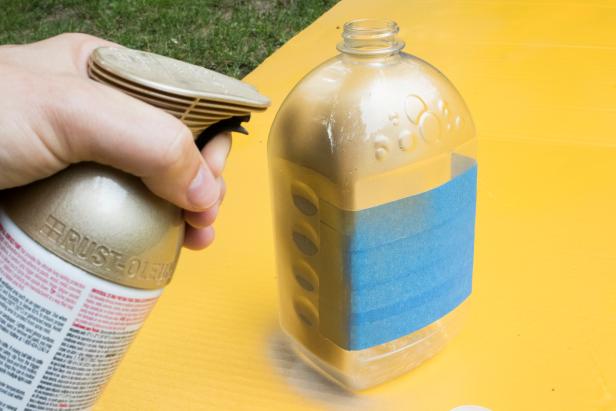 Make a DIY Hidden Object Game for Kids
Once the paint dries, remove the underlying tape to reveal a window into the container.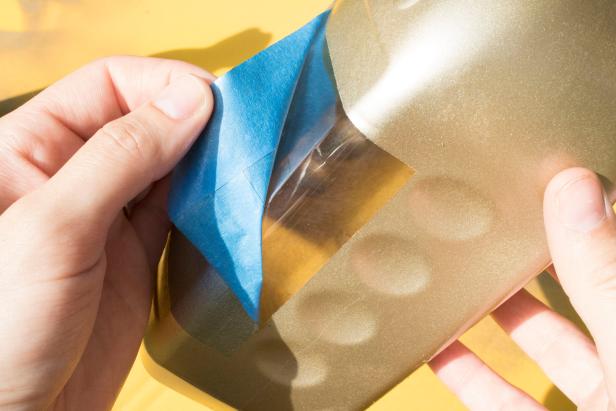 Make a DIY Hidden Object Game for Kids
Fill the container with rice/pasta, and all of the secret objects you've scrounged up.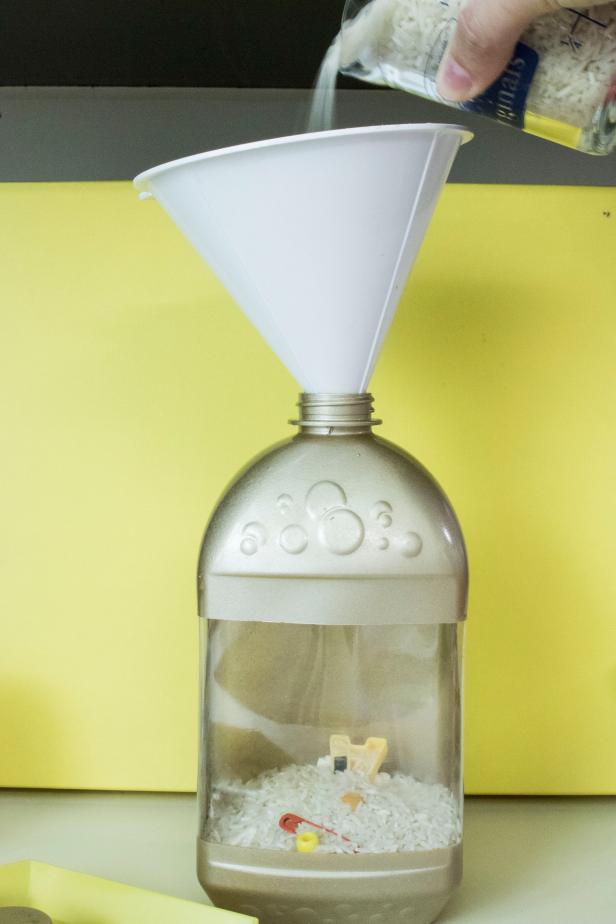 Make a DIY Hidden Object Game for Kids
Seal the container. Apply a bit of strong glue around the threads on the lid before tightening it down, and rest assured that the kids aren't easily going to spill the rice everywhere in the backseat. Supply them with a picture of the objects within, and let them get busy!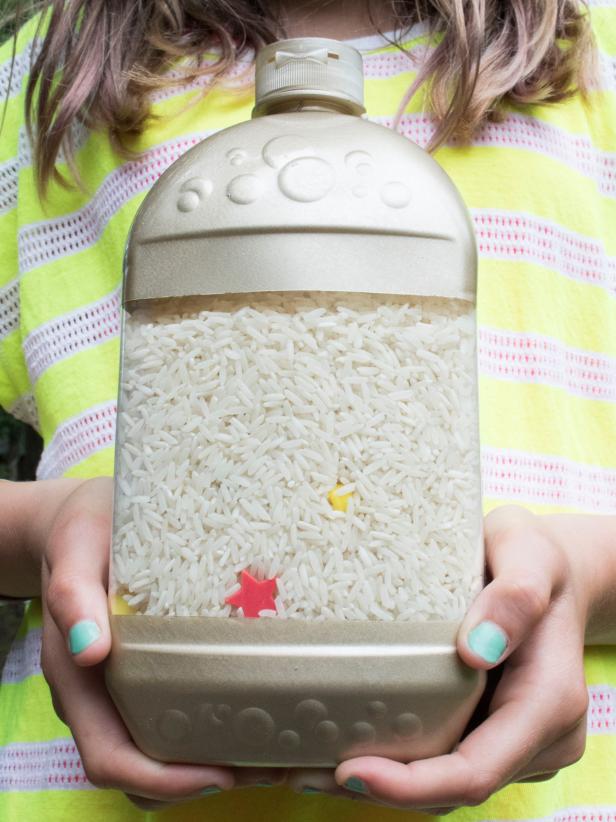 Make a DIY Hidden Object Game for Kids