These Eco-Friendly Eucalyptus Sheets Changed the Way I Sleep
They're vegan, non-toxic, antibacterial, hypoallergenic, sustainably made, budget-friendly, great for hair and skin, and super soft! I took eucalyptus sheets for a spin.
Keep in mind: Price and stock could change after publish date, and we may make money from these affiliate links.
I'm always hot. Even in the dead of winter, I keep my bedroom window cracked all night, tossing, turning, sweating and cursing the radiator beside my bed that (loudly) blasts heat into the air every other hour. So, when eucalyptus sheets — the budget-friendly, sustainable alternative to silk/cotton sheets — came onto the scene I was intrigued. Could these mysterious, temperature-regulating sheets be the answer to all my problems?
In short, YES. Eucalypso Home's eucalyptus sheets changed my entire sleeping game.
What Are Eucalyptus Sheets?
The difference between eucalyptus and silk sheets is pretty simple. Besides the fact that they're so soft, Eucalypso's sheets are made with TENCEL fibers that come from eucalyptus trees, which just so happen to be organic and environmentally responsible. Fact: Silk sheets are usually neither. The best difference? The price tag. I jumped on the chance to use sheets that feel like silk for less cash.
But let's backtrack. My Eucalypso Home Classic Sheet Set arrived in the usual packing box, which I promptly ripped open to reveal a Eucalypso tote bag covered in a cute terrazzo print. The packaging gets a 10/10. Plus, I will 100 percent be reusing the tote. Inside, my eucalyptus sheets were waiting for me.
With haste, I unfolded the sheets and let the cool, supple fabric melt over my hands. The breathable material was definitely light but still silkily luxurious. The sheets were truly gleaming as if the sleep gods themselves were shining approval down upon me. I threw them in the washing machine, left them out to air dry (as suggested for maximum softness) and slipped them onto my mattress and pillows. That night, I felt like I was floating on a crisp, silky cloud, swimming in a sea of smooth, gentle waves. With my cheek lightly pressed against my new dreamy pillowcase, I fell asleep without a hitch. I slept through the night, cool as the pillow I lay my head on, and when I woke up, I was in love.
So here it is: These sheets are soft (really soft), comfortable (really comfortable) and an affordable, totally sustainable alternative to ever-popular silk sheets. Prices range from $145 (twin) to $205 (king), and each set includes a fitted sheet, a flat sheet and two pillowcases.
Plus, they tout tons of skin benefits. Ever wake up in the morning with an out-of-nowhere pimple? It could be from your cotton sheets. The fibers in cotton trap heat and bacteria causing breakouts, which I think we could all do without. The fibers in eucalyptus bedding, though, are 70-percent more breathable than cotton, so you're less likely to wake up with blemishes. I didn't notice much change in my skin after two weeks of sleeping on these sheets, but I didn't have any new breakouts. And for someone who's acne-prone, this felt like a big win.
I will never go back to cotton. These eucalyptus sheets somehow get softer with time. Plus, because they're so breathable, they don't need to be washed as often as cotton sheets. So, instead of getting up early to beat the rest of my apartment building to the laundry machines, I can sleep in. It's easy now!
We're sorry, there seems to be an issue playing this video. Please refresh the page or try again in a moment. If you continue to have issues, please contact us here.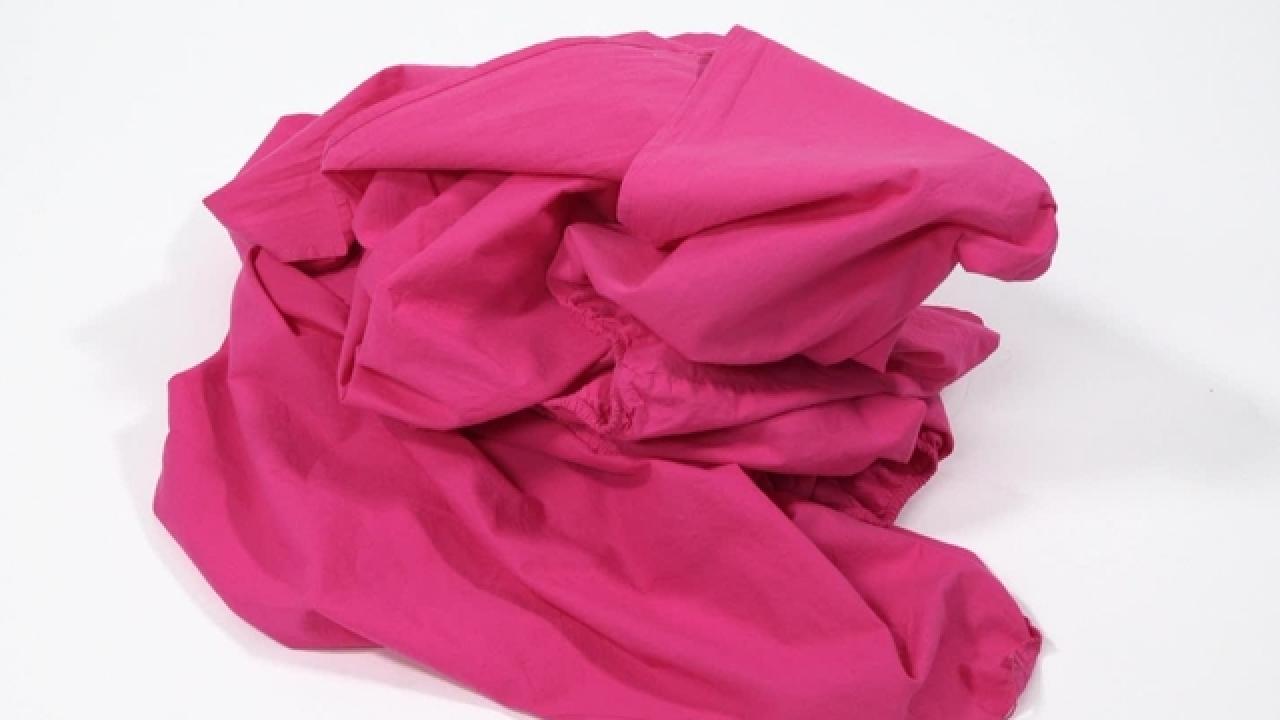 Shop More Bedroom Buys We Love