Here's How To Pick Perfect Produce Every Single Time
Follow these produce-picking guidelines, and you'll never waste money on less-than-perfect fruit and veggies again.
We're sorry, there seems to be an issue playing this video. Please refresh the page or try again in a moment. If you continue to have issues, please contact us here.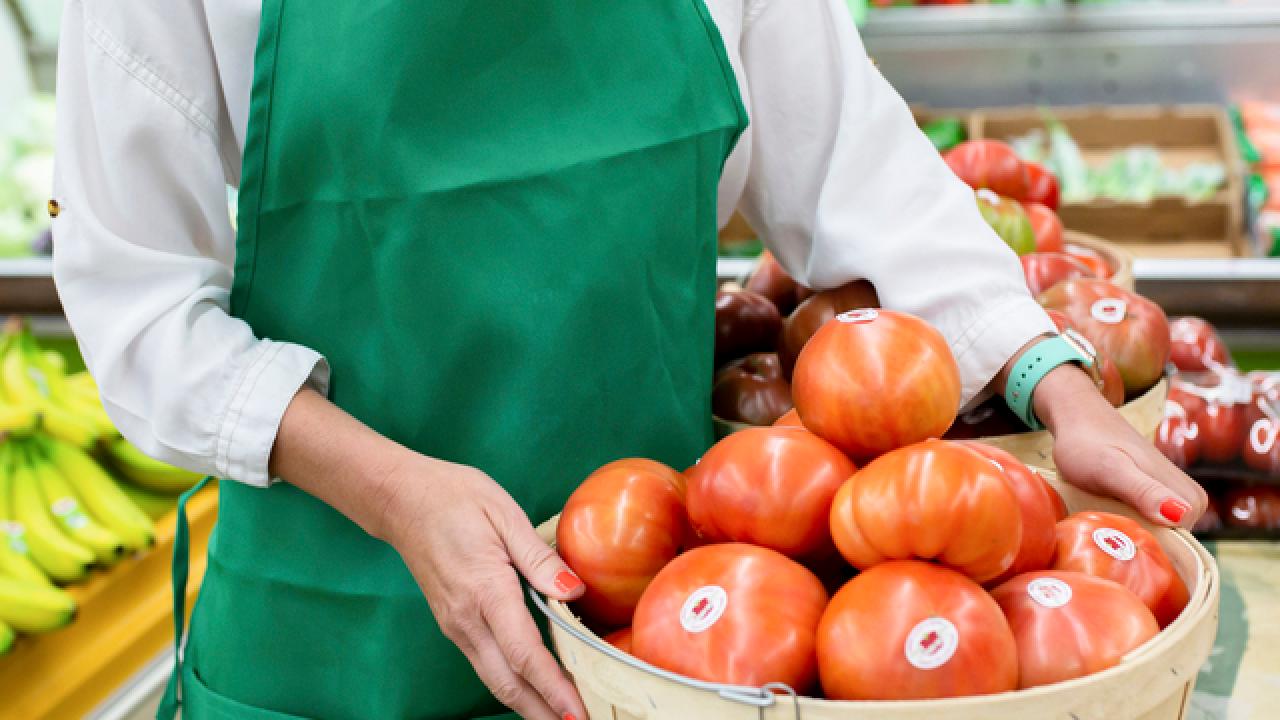 Picking perfect produce is no easy task. Sure, picking a bad apple may be pretty obvious, but what about produce with thick rinds or skins? It can sometimes feel like a gamble tossing them into your shopping cart. Luckily, we've got a grocery bag full of tricks!
Watermelons are some of the harder fruits to buy. Unfortunately, the more idyllic watermelons are not the best. So, if it is very large and dark green, you may want to opt for another one. Small, round watermelons tend to be much sweeter and visible veining and yellow spots can mean the same. For a final check, give it a tap and, if it sounds hollow, you've just found the perfect watermelon!
When choosing between two pineapples, always choose the more yellow fruit over the greener one. Green just means it needs more time, whereas a golden color means it is sweet and ready to eat. For your next test, give it a little squeeze. If the skin has some give, that is a good sign. The finals signs of a perfect pineapple are a sweet-smelling base and the pluck test. If you can easily pull a leaf out of the top, that means the fruit is ripe.
When picking squash, smaller is better. Always check the skin, as it is a good indicator of a tender squash. If your nail easily scratches the skin, that is a good sign that you have a great yellow squash!
Cantaloupes, much like watermelons, are better when they are paler and have loose webbing on the rind. Other good signs are a sunken stem that smells sweet. Remember these, and you'll have no issues finding a succulent cantaloupe.
Everyone knows good avocados are very difficult to find. They are either under-ripe or overripe, but almost never perfect. To up your chances, look for one that is medium-sized, soft, but not mushy and reveals green once you pull off the stem. These tricks may just lead to the best guacamole you've ever made!
It is incredibly important to pay attention when buying strawberries. Under-ripe strawberries are tart and tough and overripe berries tend to easily mold leaving the whole carton of berries ruined. To remedy this, look for these tell-tale signs. Strawberries should be bright red from top to bottom, have a healthy green top and no mold or dark spots (which will quickly spread to the other berries). Following these steps will leave you with a glorious basket of berries!