Sabrina Soto's Green Bean and Artichoke Casserole Recipe
HGTV Magazine asked this familiar HGTV star to share her favorite family recipe for the holidays.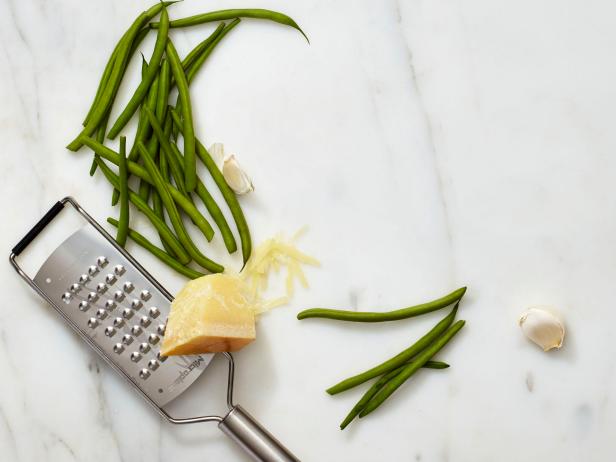 Thanksgiving Recipes From HGTV Stars
HGTV stars share some of their favorite family recipes for the holiday.
Lara Robby (food styled by Mariana Velasquez)
My partner, Steve, brought this to his first Thanksgiving with the Soto clan, and they've requested it every year since!
Sabrina Soto, HGTV designer
1/4 cup extra-virgin olive oil
1 small onion, chopped
2 cloves garlic, minced
1/2 cup Italian-style breadcrumbs
1/4 cup panko breadcrumbs
1/2 cup grated Romano or parmesan cheese, plus 2 tablespoons for topping
1 8-ounce can artichoke hearts in water, drained, patted dry, and chopped
1 pound fresh haricots verts, chopped into 1-inch pieces
1. Preheat the oven to 350˚F. Heat the olive oil in a skillet over medium-low heat. Add the onion and sauté until it starts to soften, about 4 minutes. Add the garlic and sauté until softened but not browned, about 2 minutes.
2. Mix the breadcrumbs and 1/2 cup cheese in a large bowl. Add the artichoke hearts, haricots verts, and onion mixture, and toss to combine.
3. Pour the mixture into a 9-inch-by-13-inch baking dish, and bake for 20 minutes. Sprinkle with 2 tablespoons cheese, then bake 10 more minutes.