Chip Wade's Pumpkin Meringue Pie Recipe
HGTV Magazine asked this familiar HGTV star to share her favorite family recipe for the holidays.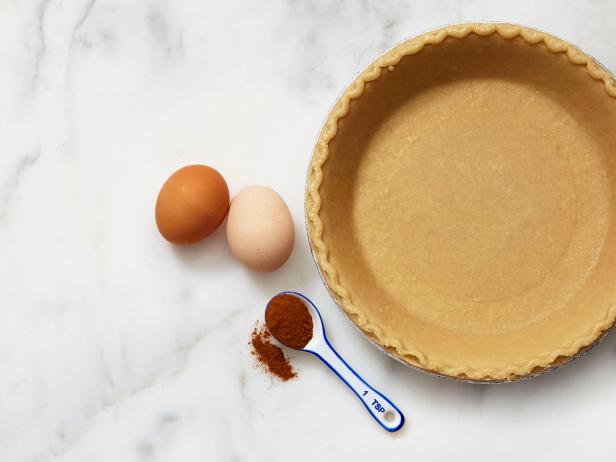 Thanksgiving Recipes From HGTV Stars
HGTV stars shared some of their favorite family recipes for the holiday.
Lara Robby (food styled by Mariana Velasquez)
My grandmother has been making this meringue-topped pie for five decades! It might be the longest-running tradition in my family.
Chip Wade,
Elbow Room
Time: 1 hr 40 min | Serves: 8
3 large eggs
1 cup whole milk
1/2 cup granulated sugar
1/2 cup packed light brown sugar
1 teaspoon ground cinnamon
3/4 teaspoon ground nutmeg
1/2 teaspoon ground ginger
1/2 teaspoon salt
1 15-ounce can purepumpkin puree
19-inch frozen deep-dish piecrust, thawed
3 large egg whites
1/4 teaspoon cream of tartar
1/3 cup granulated sugar
1/2 teaspoon vanilla extract
1. Preheat the oven to 425˚F. Make the pie: Beat the eggs in a large bowl. Add the milk, sugars, spices, and salt, and mix well. Add the pumpkin and mix until just blended. Pour the pumpkin mixture into the piecrust, and bake 15 minutes, then reduce the heat to 375˚F. Bake until a toothpick inserted into the center comes out mostly clean, about 1 more hour. Remove from the oven.
2. Make the meringue: Beat the egg whites and cream of tartar until soft peaks form. While beating, gradually add the sugar. Beat on high speed until very thick and glossy, 2 to 4 minutes. Beat in the vanilla extract. Spoon the meringue on top of the pie. Bake at 375˚F until light brown, 12 to 15 minutes.