Be Prepared: 8 Tips for a Stress-Free Christmas Morning
Christmas morning looks different in every household, but we've got tips and tricks to make yours a breeze.
We're sorry, there seems to be an issue playing this video. Please refresh the page or try again in a moment. If you continue to have issues, please contact us here.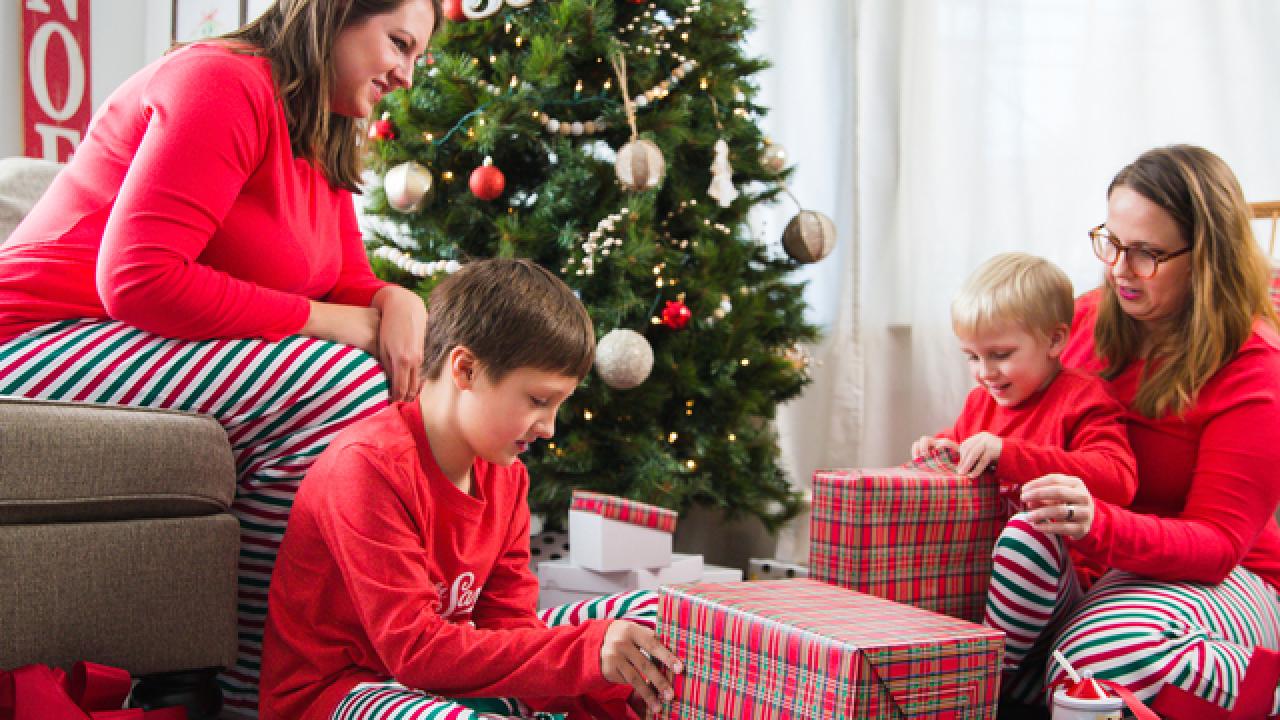 Early mornings are hard enough, but Christmas morning doubles up on the chaos. Luckily, with a little prep and planning beforehand, you'll be able to sit back and enjoy the family time knowing everything is under control.
Instead of trying to break from the excitement to cook a wholesome, filling breakfast for everyone, toss one in the slow cooker the night before and thank yourself Christmas morning.
After all the gifts have been opened, the mess of paper and packaging left on the floor is overwhelming. Avoid the massive cleanup by storing a bag under the tree and tucking trash in it as you go.
Somehow, scissors are nowhere to be found when gifts have stubborn packaging. Stash some nearby on Christmas morning so everything keeps moving without a hitch.
Don't Forget the Batteries
Much like scissors, batteries can be quite evasive on Christmas morning. These days, toys are pretty unexciting without them. Give gifts like a pro by popping batteries into toys before you wrap them. If that isn't possible, at least be sure to have a pack of the correct batteries on hand.
Fiddling with coffee grounds and water and having to wait for the coffee to brew is just another avoidable hiccup on Christmas morning. Load the coffeemaker the night before and set its timer to wake up to that glorious aroma.
With all the commotion and gifts, it's easy for spills to happen. Play it safe by using sippy cups and travel mugs and avoid the cleanup of your favorite (now-broken) coffee mug.
Instead of searching the internet for the perfect Christmas playlist, get the party started with no delay by having your favorites already cued up.
Thank You Cards Made Easy
Ensure no thank you notes go forgotten by snapping pics of each gift and card with its new owner. This not only makes it memorable when it comes time to write them, but the picture is the perfect special addition to the card itself.