Hop Into Springtime With a DIY Bunny Cake
An adorable bunny, tasty cake and coconut... what's not to love about this easy Easter treat?
We're sorry, there seems to be an issue playing this video. Please refresh the page or try again in a moment. If you continue to have issues, please contact us here.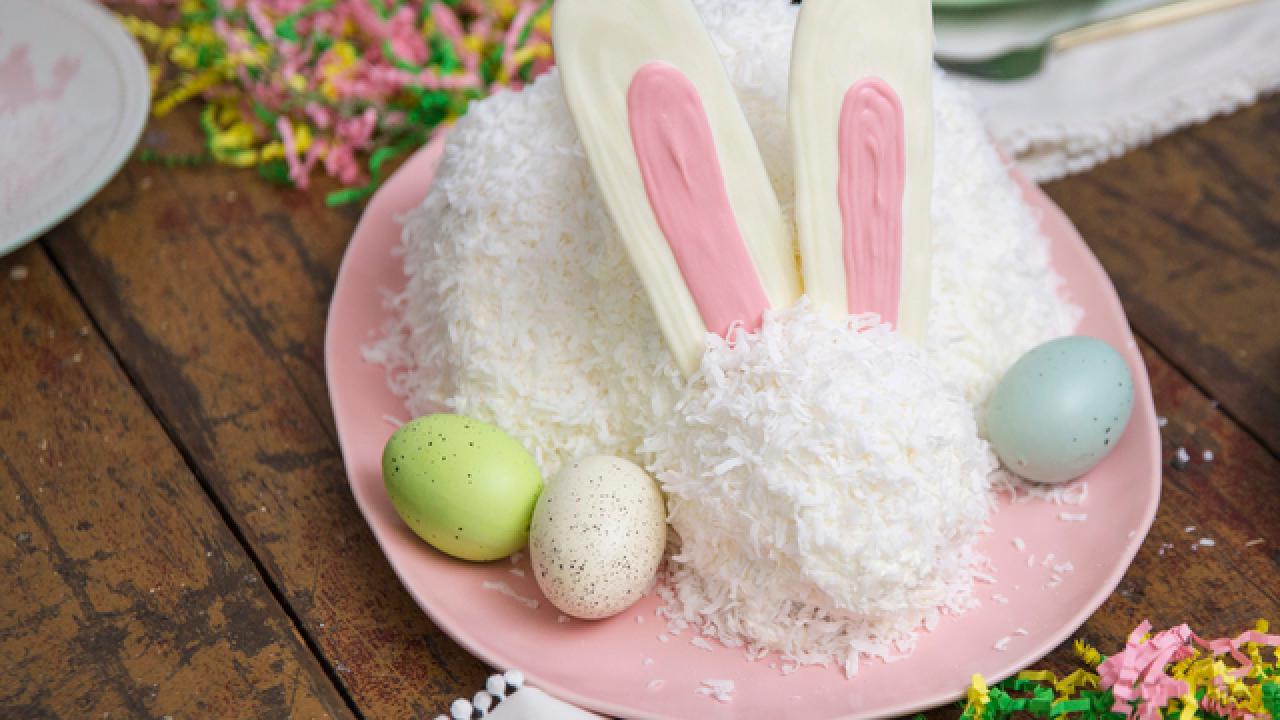 Spring is finally here, and you know what that means. Bunnies are in the yard and ... on the table? If you've never made a bunny cake, it's time. And if you've never seen a bunny cake, get ready to witness the most adorable Easter tradition you've ever seen.
Begin by baking one 8-inch and one 9-inch sheet cake. Store-bought cakes will also work just fine. Once cool, cut the 9-inch cake in half and the 8-inch cake into thirds. Stand the two 9-inch halves beside each other and connect using icing. Place the two smaller, rounded thirds of the 8-inch cake on each side of the 9-inch pieces and secure in place. To create the head, cut a cube off of the middle third of the 8-inch piece and place at the front of the body. Create a sloped head by cutting a slanted cube and securing on top of the cube that is already in place. Use more icing to hold in place.
Now that the body has been formed, cover it with a thick layer of icing. Don't spend too much time trying to make the icing perfect because you will risk damaging the cake. Plus, next comes a thick layer of coconut bunny fur.
Create an adorable fluffy tail by coating a large marshmallow with icing and coconut and placing on the plate at the back of your bunny.
To create bunny ears, melt candy wafers and use a squeeze bottle to draw on parchment paper. Use white for the outer part of the ear and pink for the inner part. If necessary, use a knife to gently fix any mistakes. Once hardened, carefully stick the ears into the icing between the head and the body. And there you have it! Prepare for many ohhs and ahhs when you serve this post Easter dinner.
Learn how to bake the perfect layered naked cake just in time for Fourth of July with this simple tutorial from Marabou Design.
This St. Patrick's Day cake has it all — a rainbow in the middle and a pot of gold on top.