Lemon-Lavender Tea Cake Recipe
Serve up the perfect spring dessert with tiny bundt cakes drizzled in a lemon glaze and sprinkled with loose lavender.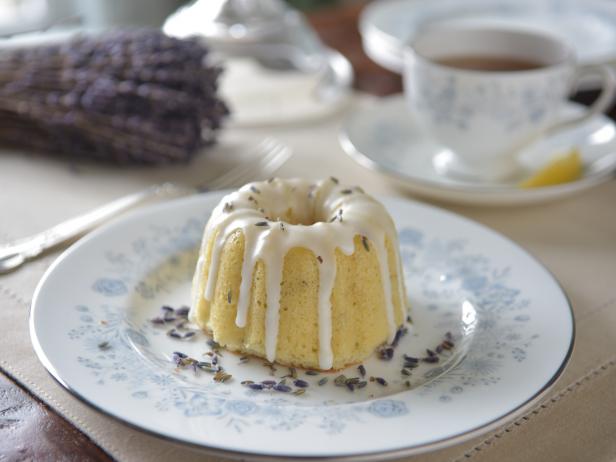 Top Tea Cakes with Loose Lavender
Sprinkle loose lavender onto the cakes with the lavender falling into the poured icing.
Flynnside Out Productions
white or yellow cake mix
3 large eggs
zest of 1 lemon
1/2 cup oil
1 cup water
1 tablespoon dried lavender
1 tablespoon lemon extract
2 tablespoons honey
3/4 cups sifted confectioners' sugar, plus more for dusting
1 tablespoon fresh lemon juice
1. Preheat oven to 325 degrees F. Grease and flour 10 individual mini bundt pans; tap out flour.
2. Using a mixer, add eggs and oil to a mixer bowl and beat until blended. Add cake mix, lemon extract, lemon zest and lavender, then beat for 4 minutes.
3. Pour cake batter into pans and bake for 21 minutes. You'll know they're ready when the cakes start to slightly separate or pull away from the sides of the pans.
4. Leave cakes in pans for 10 minutes to cool slightly, then turn out onto a rack to finish cooling. Flip cakes in an upright position as they cool.
5. When you're ready to serve, make lemon glaze by combining honey, confectioners' sugar and lemon juice in a small bowl.
6. Use a small spoon to drizzle glaze onto the cooled cakes, then top with a sprinkling of loose lavender.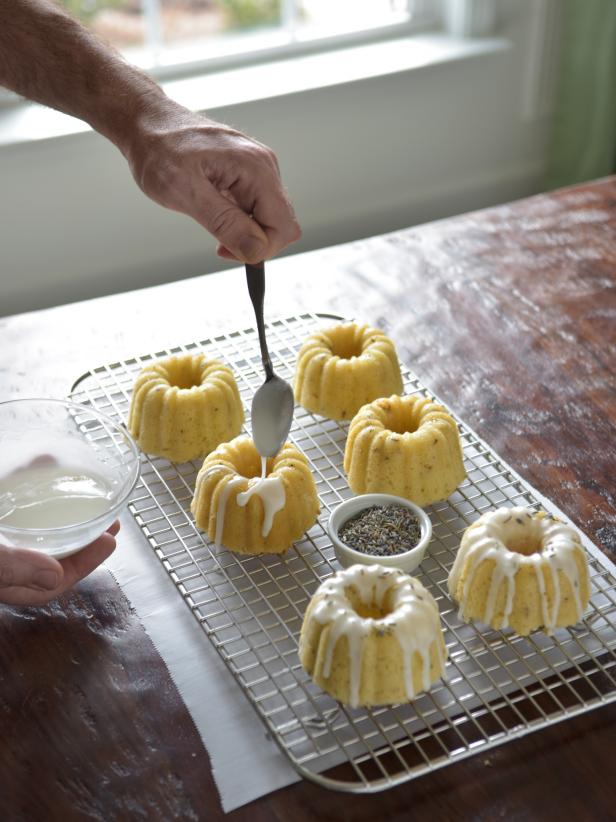 Flynnside Out Productions
Flynnside Out Productions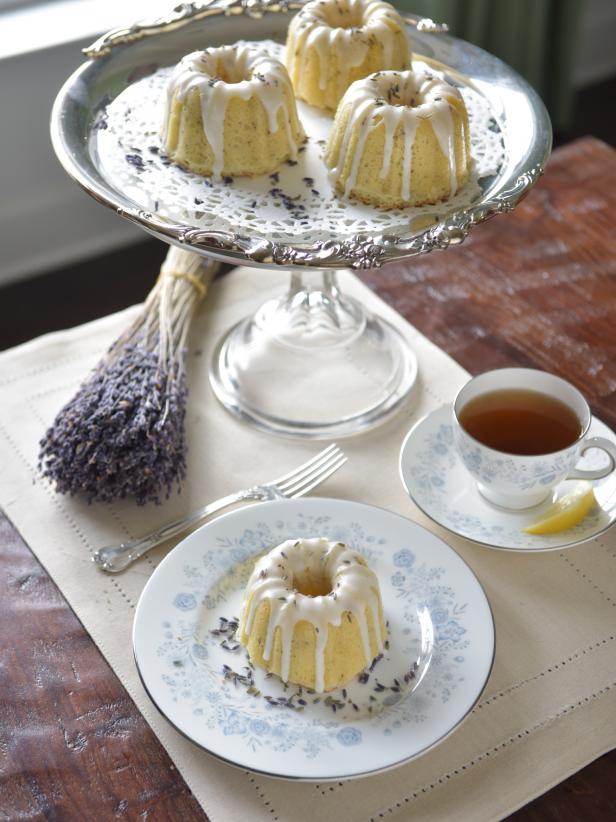 Flynnside Out Productions