This holiday cocktail is a twist on classic mulled apple cider, perfect for warming up during the cold weather.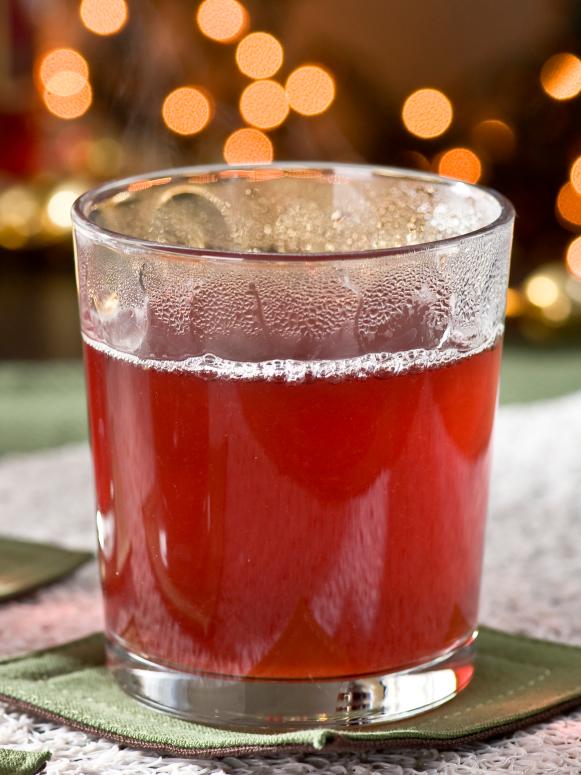 Cranberry Hot Toddy
Cranberry harvest season is in full swing during December, just in time for cranberry relishes, cakes and muffins to grace holiday tables. Use the berries in juice form for a twist on classic mulled apple cider: Heat cranberry juice with cranberry vodka, lemon juice, honey, bitters and cinnamon for a festive warm-me-up drink.
6 oz. cranberry vodka (I prefer Stoli)
1 pint cranberry juice
2 oz. fresh lemon juice
3 tsp. honey
6 dashes angostura bitters
1/2 tsp. cinnamon
Cinnamon stick (garnish)
In a medium sauce pan heat all the ingredients (except the vodka) to just about the boiling point. Let stand for 1 minute. Add cranberry vodka and stir. Pour into a heat-resistant cocktail glass and garnish with a strawberry.