Halloween Treat: Healthy Monster Apples
Turn tart apples, dried fruit and nuts or seeds into healthy treats for your favorite trick-or-treaters.
3 Granny Smith apples
lemon juice
6 pieces of dried papaya or mango
18 candy eyeballs
1 ounce sunflower seeds
12 almond slivers
3 tablespoons buttercream or piping gel
1: Cut each apple in half and core the centers. Cut the top and bottom of each apple off at a slight inward angle so the apple halves stand upright (Image 1). Cut away slices from the centers using a paring knife (Image 2). Brush the exposed apple flesh with lemon juice to prevent browning (Image 3).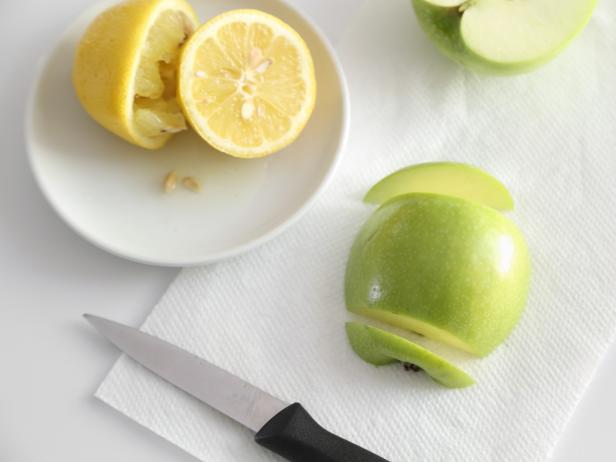 Heather Baird SprinkleBakes.com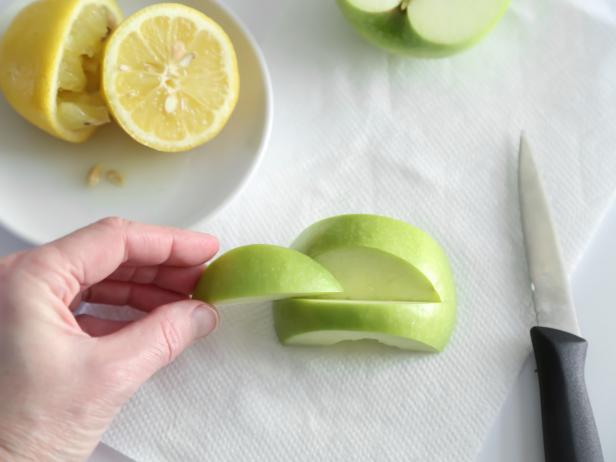 Heather Baird SprinkleBakes.com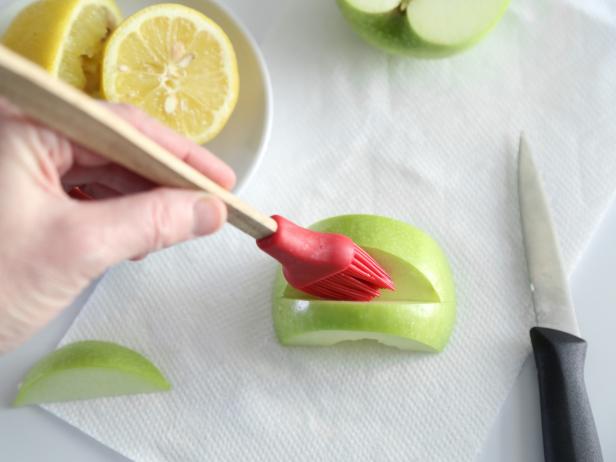 Heather Baird SprinkleBakes.com
2: Cut a hole in the center slices large enough for the dried fruit pieces to be inserted. This will be the monster's 'tongue'.
3: Press almond slivers and sunflower seeds into the apple's flesh to create 'teeth'.
4: Add small dots of frosting or piping gel to the backs of the candy eyeballs to secure them just above the mouth.
5: Arrange monster apples on a serving tray. Serve fresh and store leftovers covered in plastic wrap in the refrigerator.