Caviar and Potato Chips With Crème Fraiche Recipe
Blackberry Farm in Walland, Tenn., shares a deliciously simple recipe for crème fraiche that turns an elegant caviar and potato chip appetizer into a party favorite.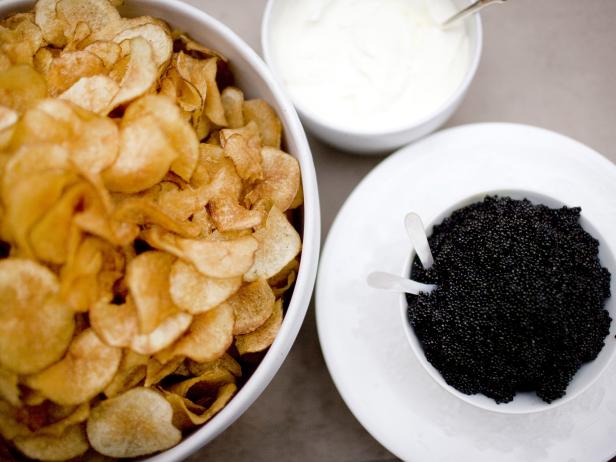 Caviar and Potato Chips With Creme Fraiche
4 cups heavy cream
1/2 cup buttermilk
1. Combine heavy cream and buttermilk into a container.
2. Cover with cheese cloth and leave out overnight.
Recipe yields enough crème fraiche as an appetizer for approximately 20 people.
Arrange the potato chips on a serving platter, and top each chip with a dollop of crème fraiche and caviar. Serve immediately.