Carrot Cake Cocktail Recipe
A favorite homemade treat is now in cocktail form. Use carrot juice and delicious-flavored vodka to create this grown-up version of the morning treat. The cinnamon sugar rim gives the drink a sweet punch with each sip.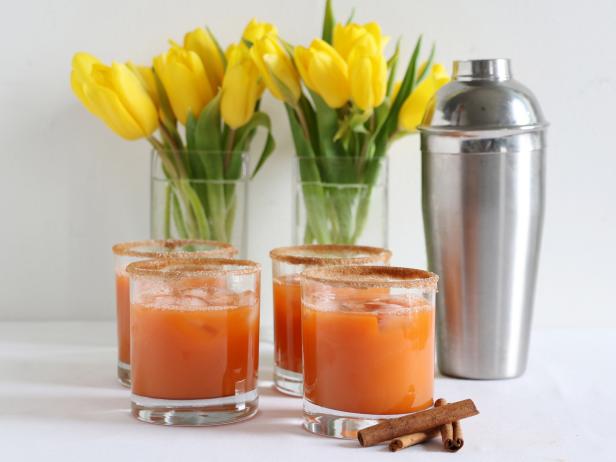 Carrot Cake Cocktail
Serve carrot cake cocktail as your signature drink at your Easter crafting party.
4 ounces fresh carrot juice
1 ounce vanilla vodka
cinnamon sugar for the rim
Pour ingredients and ice into a cocktail shaker. Shake for 1-2 minutes. Wipe a wet paper towel around the edge of your rocks glass, turn it upside down and dip it into a pile of cinnamon sugar. Pour cocktail into glass, and enjoy.