Colorful Deviled Eggs Recipe
Use your favorite deviled eggs recipe and food dye to create this snack that will add a festive touch to your Easter party.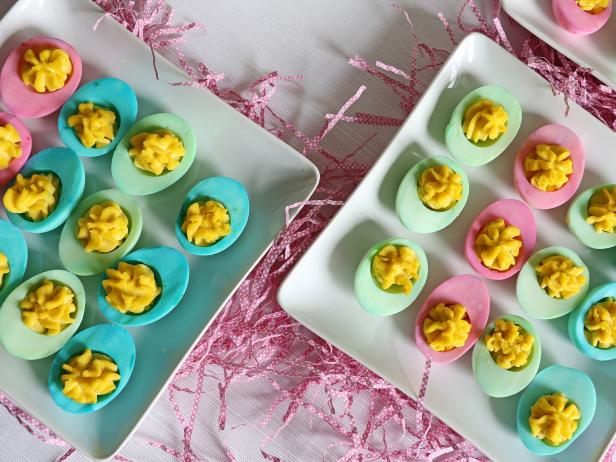 Colorful Dyed Easter Eggs
Dye traditional deviled eggs in pastel colors for a festive touch to your Easter party food table.
hard-boiled eggs, cut in half with yolks removed
water
food dye, in various colors
egg-yolk filling
1. Mix each color food dye into water in separate glasses. Choose colors that match your party's theme.
2. Submerge one egg half into the dye bath. The longer it stays in the dye, the darker the color will become. Remove with a spoon, and let dry on a paper towel.
3. Make egg filling by mixing egg yolk with mayonnaise and spices of your choosing, or try one of our deviled eggs recipes.
4. Use an icing bag with a shaped tip to pipe the filling into each dyed egg half. Serve on white plates to let the colors pop.