Here's how you get rid of soap scum and shower grime so that your once-sparkly shower can shine again.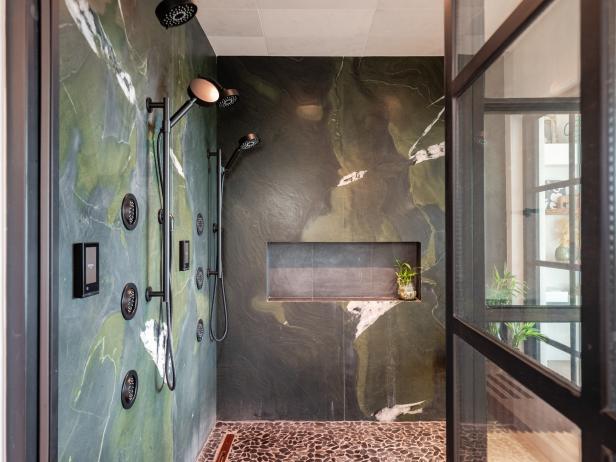 Walk In Shower With Gray Green Marble
It's hard to take your eyes off of the incredible marble walls on two sides of this walk in shower. The stone features washes of rich green and gray, contrasted by the texture of the shower's pebbled floor.