Show that mold and mildew who's boss with our best tips and tricks for cleaning grout.
Even the best tile-cleaning routine in your shower can leave the grout begging for extra attention. Mildew and mold are commonly seen between shower tiles, breeding quickly in the perpetually wet and humid atmosphere. If you have light shower grout, you'll see it — first spots, then bigger areas — and hopefully you can clean it before it gets out of control.
If you have dark grout, it can be much more easily disguised and become a bigger health concern. Make it a point to include grout cleaning as part of your ordinary shower routine and abate mold buildup on the grout easily before it becomes a big chore.
One of the best ways to clean shower grout doesn't involve the use of harsh cleansers or chlorine bleach-based products. Harsh chemicals can be challenging to use in an enclosed bathroom environment where ventilation and air circulation are compromised.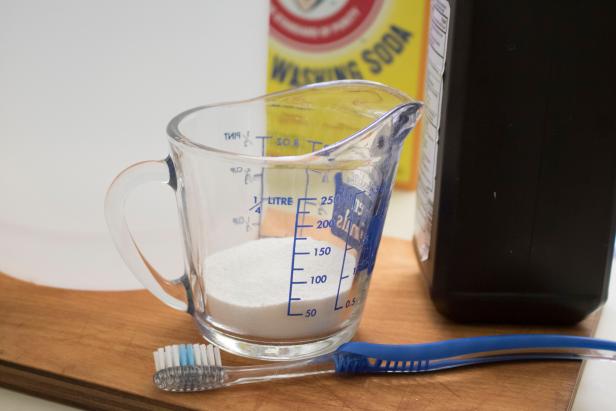 Tips for Deep Cleaning Your Bathroom Shower
Oxygen-based bleach (hydrogen peroxide, sodium percarbonate or sodium perborate) and washing soda are safer alternatives to consider when you're looking for a powerful indoor cleaning solution. They're notably more eco-friendly and treat and prevent the growth of mold in a really effective way.
Next time you're deep cleaning your bathroom tiles, pull this DIY grout cleaner recipe from your memory bank:
1. Make DIY Grout Cleaner
Start by creating a paste-like mixture using one part hydrogen peroxide and two parts of an oxygenated powder product, such as OxiClean or generic washing soda.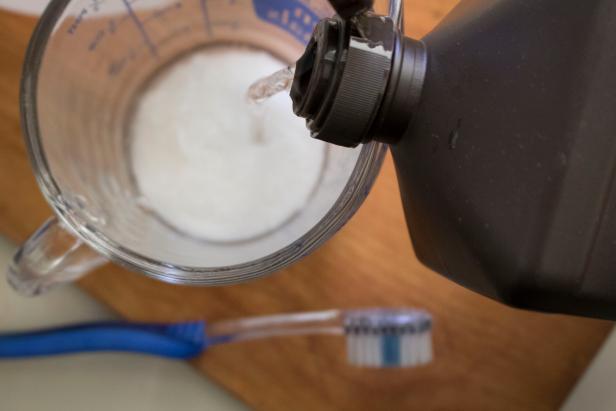 Tips for Deep Cleaning Your Bathroom Shower
The thick combination of these powerful ingredients will adhere to the grout lines in your shower without dripping away and spot-treat areas affected by mildew and mold. It's not too harsh to use as a defense against spores, either, so even if the grout doesn't look dirty, consider applying it as an effective cleanser that will aid in preventing mold from blossoming. If you look at ingredients in many of the heavy-duty mold abatement products, you'll spot that hydrogen peroxide is a common ingredient, so it's no surprise that this at-home solution works really, really well.
2. Apply Paste with Toothbrush
With the paste in a bowl, use an old toothbrush to apply it to the grout lines between the tiles in your shower.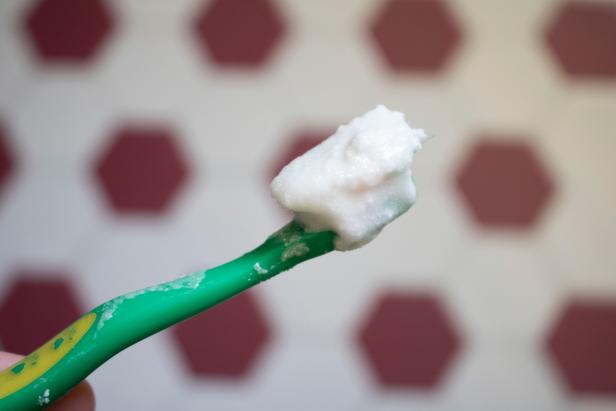 Tips for Deep Cleaning Your Bathroom Shower
Focus on the areas you can visibly see the mold but also aim to coat areas of the shower that may be more mold-prone and mold-affected than others. This might include any grout along shelves, corners and floor tiles, or the grout and tile that surrounds the shower drain.
3. Wait, then Give another Scrub
Allow the paste to set for a few minutes to work its magic and then give the grout lines one more agitating scrub for good measure.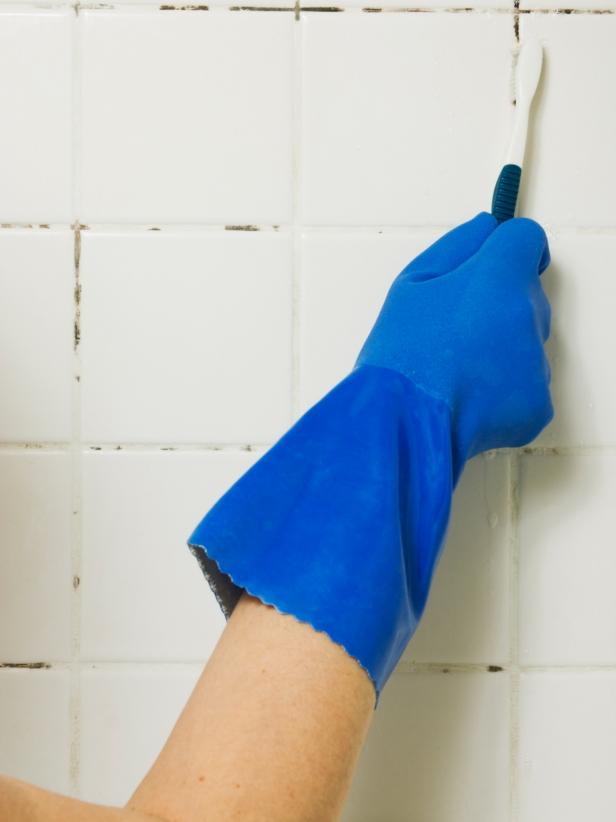 Cleaning Tile Grout
If you've got tile flooring, tub surrounds or backsplashes, you'll eventually need to clean the grout if you want them to stay beautiful. Go easy, though — grout is less durable than the tile it's holding together, and harsh cleaners like bleach can erode it. Start with water and a stiff brush, and if that doesn't do the trick, try an oxygen cleaner or a mix of baking soda and vinegar followed by brushing. Deep stains may call for replacing the grout altogether.
©iStockphoto.com/Strevell
Next, rinse the area thoroughly and use a cloth to wipe the surfaces clean.
How to Clean Shower Tiles
While you're busy focused on the shower grout, consider the best ways to clean build-up from the surface of the shower tiles, too.
A simple white vinegar wash is a good solution for non-porous tile surfaces, while marble or other porous stone surfaces are more safely cleaned using plain water or cleaning products specifically formulated for stone to avoid damaging the color or finish.
If your grout is cracked or chipped, follow these step-by-step instructions to replace it.
Update your bathroom by installing tile in the shower.
HGTV Magazine has the tips and tricks you need to know.