5 Household Items to Clean Your Gross Water Bottle
Now, we applaud you for carrying a reusable water bottle (death to disposable!), but you gotta clean it.
We're sorry, there seems to be an issue playing this video. Please refresh the page or try again in a moment. If you continue to have issues, please contact us here.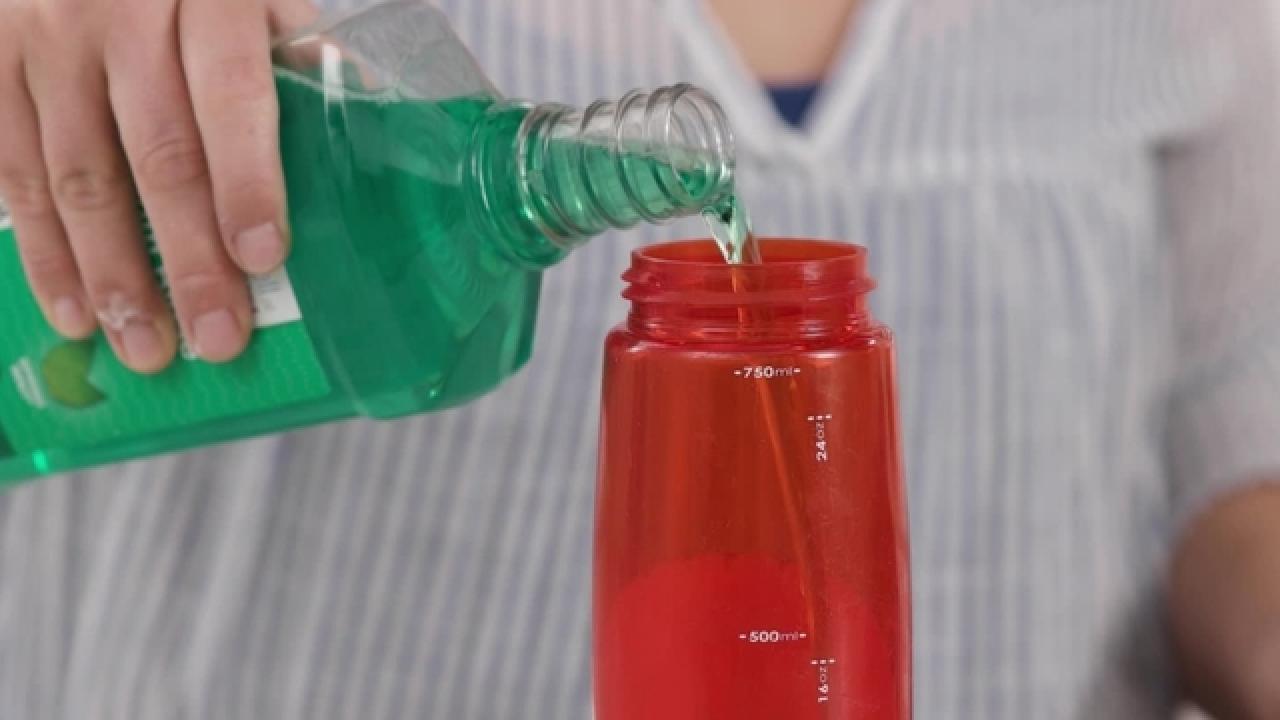 You take your reusable water bottle everywhere — the gym, trail, office, farmers market, festival. And you rationalize, "I only carry water in it," as you wait months between cleanings. We think cold season is the perfect time to remind you: you need to clean your water bottle. Luckily, in addition to soap and water, you can rely on some simple, accessible household items for the job.
Makes sense, eh? I mean, it cleans your mouth, so it should clean your water bottle, too. Look for the antiseptic kind, mix a shot of it with some water, swish around, and let sit for several minutes to do the job. Rinse. There may be a mild lingering mouthwash taste for a bit, so buy the minty-fresh kind.
This go-to household cleaner is good for getting into the grooves of the spout or neck (like the top of your Nalgene), a nipple (yes, that's what it's called), or a straw. Apply with a toothbrush using a little water or the next ingredient.
When mixed with baking soda, white vinegar (a pure acid without a lot of other nutrients) becomes the super solvent of natural cleaning. Create a paste and apply with a toothbrush or bottle brush for tough stains.
They're easy to pick up on a grocery run and replicate more expensive cleaning tabs sold commercially for water bottles. Drop one in with water and let soak. They're especially helpful for hard-to-reach areas like the bottom of your Camelbak bladder.
Put some on a cotton swab to wipe away stubborn lipstick or lip balm stains from necks or spouts, nipples and straws.