DIY Style: How to Make Grommet Curtains
Add a professional look to your home with this easy drapes DIY.
Grommets add a modern and professional finish to any curtain panel. They also tend to cost more than regular drapes. However, adding grommets to premade or custom panels isn't as hard as it looks. The secret to having a well-tailored grommet panel is grommet tape. This one little sewing accessory makes adding grommets to curtains a breeze.
curtain panel

grommet tape
plastic grommet kit
iron
matching thread, pins and sewing machine
You can find grommet tape online or at fabric stores. It is typically sold by the yard. The amount you'll need will depend on how full you want your curtains to look. Make sure the grommets you purchase to go with the tape matches the diameter of the holes on the grommet tape.

Before you place your grommets on your panel, you'll need to how to measure your windows for drapes. If you are making your own curtain panels, it needs to be eight inches longer to accommodate the extra folds needed to support the grommets. This measurement needs to take into account the height of the curtain rod and hem allowance.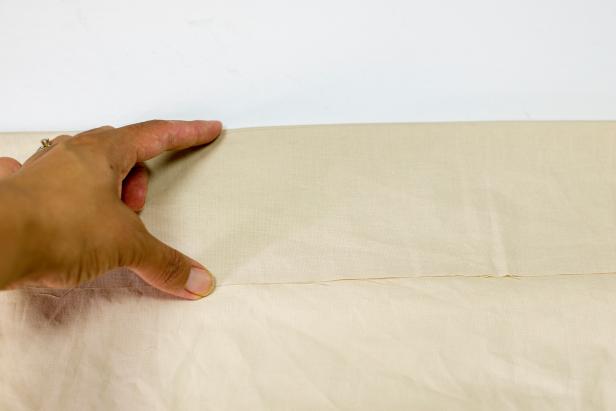 Debbie Wolfe
Fold the top of each panel 4" and press in place along the first fold (Image 1).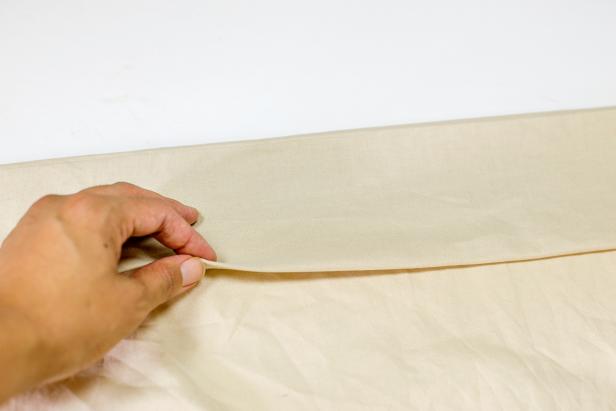 Debbie Wolfe
Fold down another 4" and press. You should have a double fold, 4" wide (Image 2).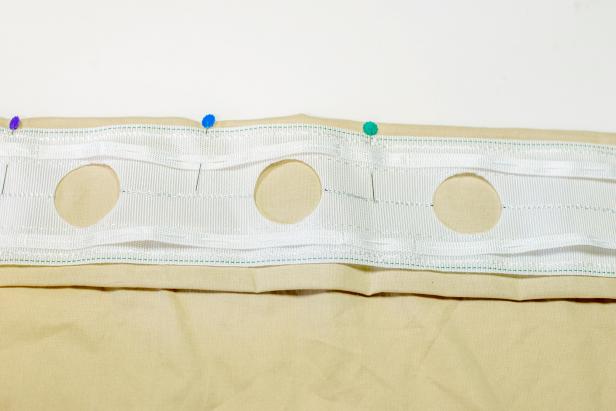 Debbie Wolfe
Lay the grommet tape centered along the 4" double fold. Make sure you begin the tape half-way between holes so that a hole is not on the edge of the curtain. Pin it in place (Image 1).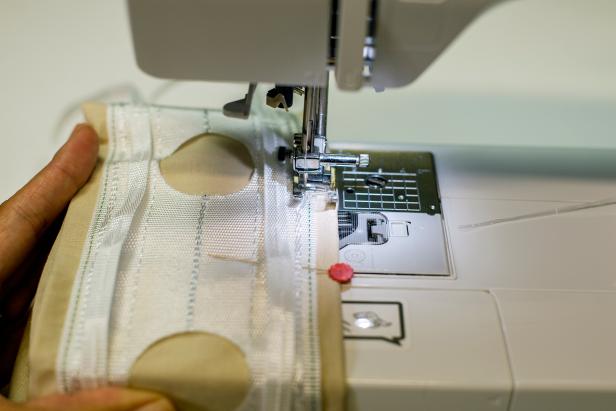 Debbie Wolfe
Sew around the edges of the grommet tape (Image 2).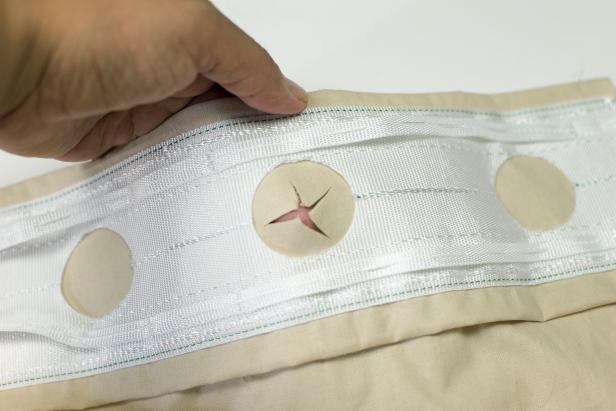 Debbie Wolfe
Cut out the fabric on the inside of the circles on the tape (Image 1).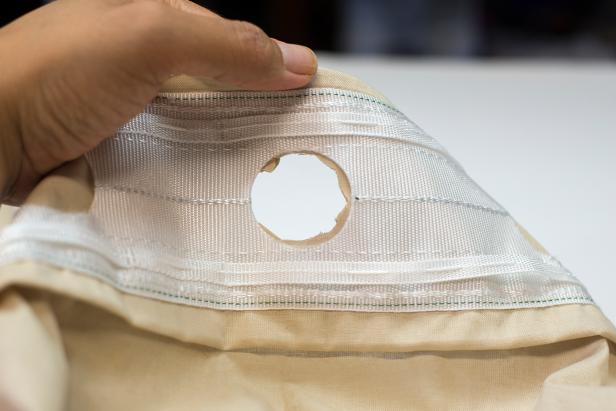 Debbie Wolfe
Make sure you cut close to the edges of the circle to make sure the inside of the grommets will fit (Image 2).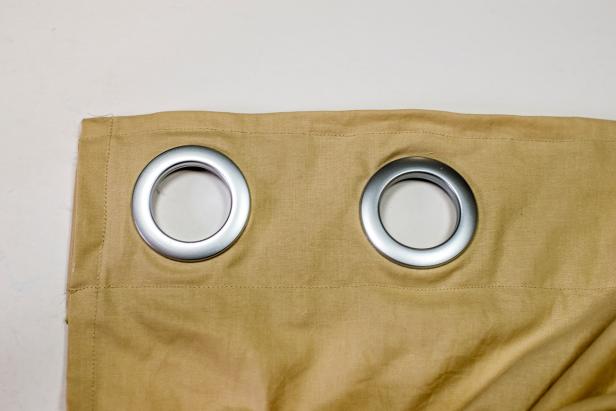 Debbie Wolfe
Place the raised center of each grommet in the hole from the front of the curtain. On the back of the curtain, position the prong side of the grommet over the raised center and press down to secure.
Slip the rings onto a curtain rod and enjoy your new look.