How to Make Glitter Champagne Flutes
Bring some sparkle to any occasion with easy-to-make glitter champagne flutes.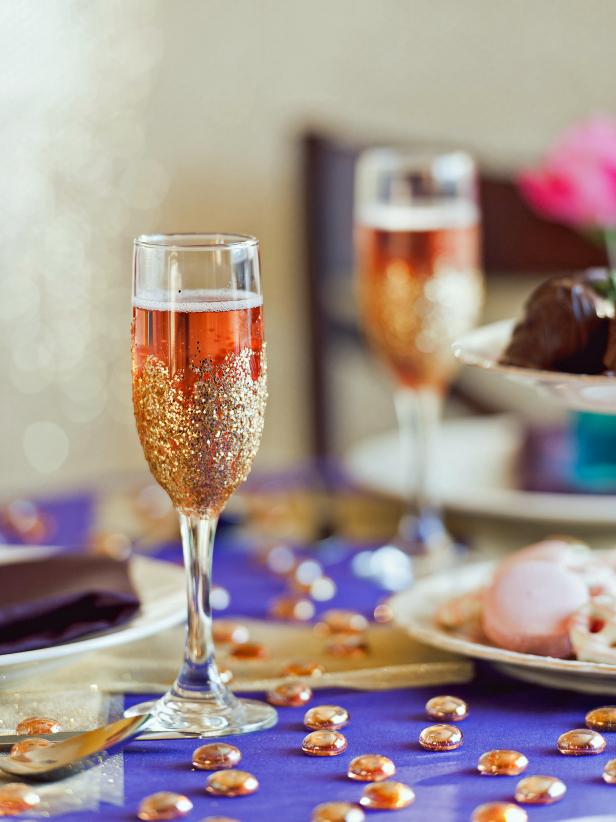 DIY Glitter Champagne Flutes
Make easy glitter champagne flutes to add sparkle to a romantic tablescape.
champagne flutes
glue
glitter in color of choice
paintbrush
Mod Podge
paper plate
Clean the champagne flutes before starting. Apply a thin layer of glue to the flute, lessening the amount of glue as you move closer to the top.
Put glitter on a paper plate. Sprinkle the glitter (image 1), covering all the glue on the flute (image 2). Let it dry for 30 minutes.
Apply Mod Podge over the glitter with a paintbrush until fully covered (images 1 and 2). Let it dry for 2 hours.