How to Make a Gilded Starburst Mirror
Update your entryway with this chic project from HGTV Magazine.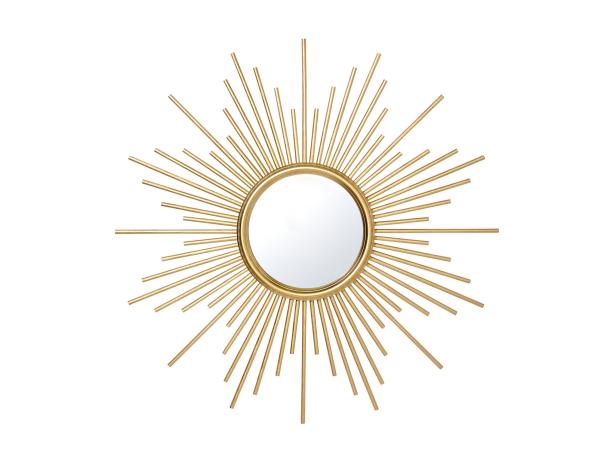 DIY Gilded Starburst Mirror
HGTV Magazine is sharing 7 DIY projects that will take your entryway from simple to stylish.
Marko Metzinger; Crafting by Ashley Page Norton
1. Remove the mirror from its frame, and set it aside. Place the frame on a piece of poster board, and trace it. Cut out the circle.
2. Cut the dowels (or bring them to a hardware store to be cut) to the lengths shown in the guide.
3. Hot-glue the dowels to the front of the poster board circle about 1 inch in from the edge. Start with the longest ones, spacing them evenly apart, and continue with the rest, as shown in the guide. Let dry.
4. Spray-paint the empty frame and the sunburst design gold. Let dry. Put the mirror back in the frame.
5. Using strong glue, such as E6000, adhere the back of the mirror to the dowels so that the dowels are sandwiched between the poster board and the mirror. Let dry.