How to Make an Easy DIY Yarn Wall Hanging
Looking to add texture and color to a not-so-vibrant room? Create a cute, cozy corner with a simple yet stylish wall hanging that's sure to draw every eye.
wooden dowel
balls of yarn in various colors
scissors
leather cord
tape
wooden beads
We're sorry, there seems to be an issue playing this video. Please refresh the page or try again in a moment. If you continue to have issues, please contact us here.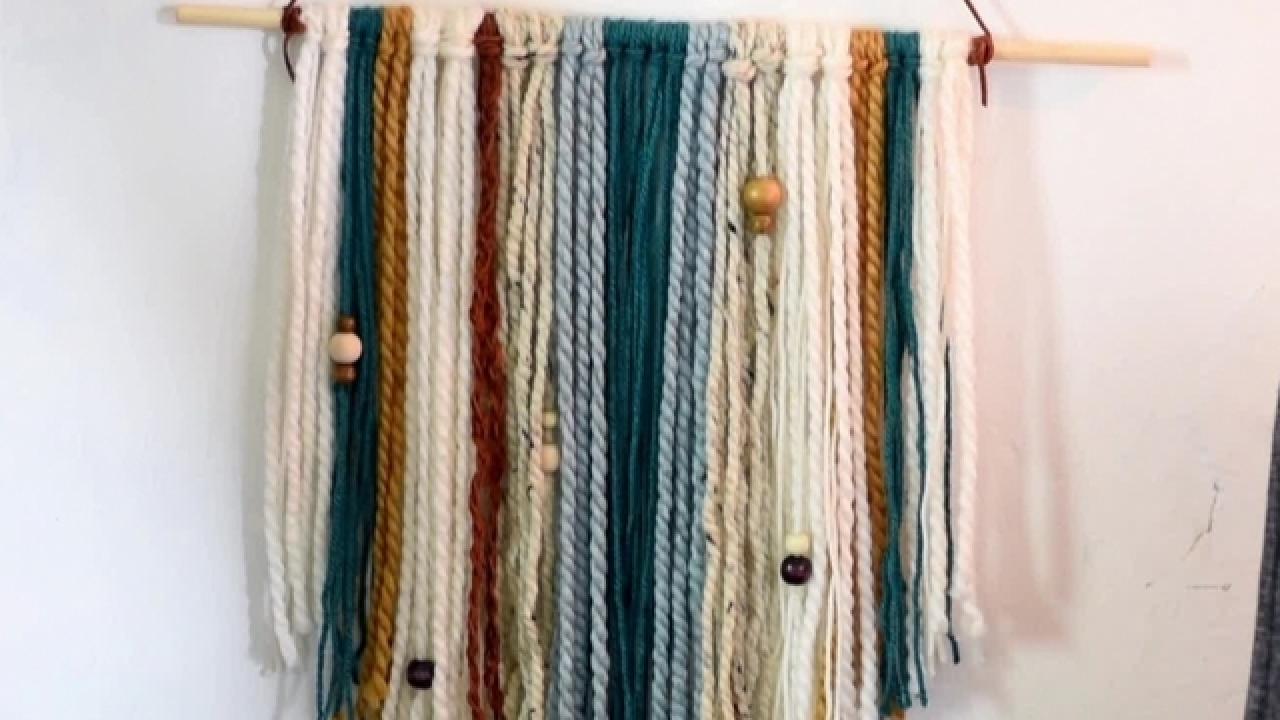 Place the dowel on a flat surface, begin measuring the yarn from the top of the dowel to the maximum desired length. Double the length of the yarn and cut, repeating as needed until there are enough pieces to spread across the dowel.
Combine like colors to create fullness. Design a pattern by laying yarn in your preferred order, leaving the strands doubled in order to form a loop at the top.
Once you've perfected your pattern, secure each cluster of yarn to the dowel individually by looping the strand through itself. Slide the looped strands to one end of the dowel to make room for the remaining bunches of yarn. For added flair, incorporate a braided leather cord.
After making sure your strands are even, comb through the yarn to ensure all strands are straight and untangled. Create a chevron shape along the lower portion of yarn using tape. To ensure a straight angle, we used the remainder of the wooden dowel. Cut along the inside of the tape. To create texture and interest, consider mixing in a few wooden beads by simply sliding them up the yarn.
Attach Hanging Cord to Dowel
Finally, knot a leather cord to both ends of the dowel so you can easily hang your gorgeous new wall art.