How to Give a Table a Graphic Top
The DIY experts at HGTV Magazine recreated this flea market find. Here's how you can, too.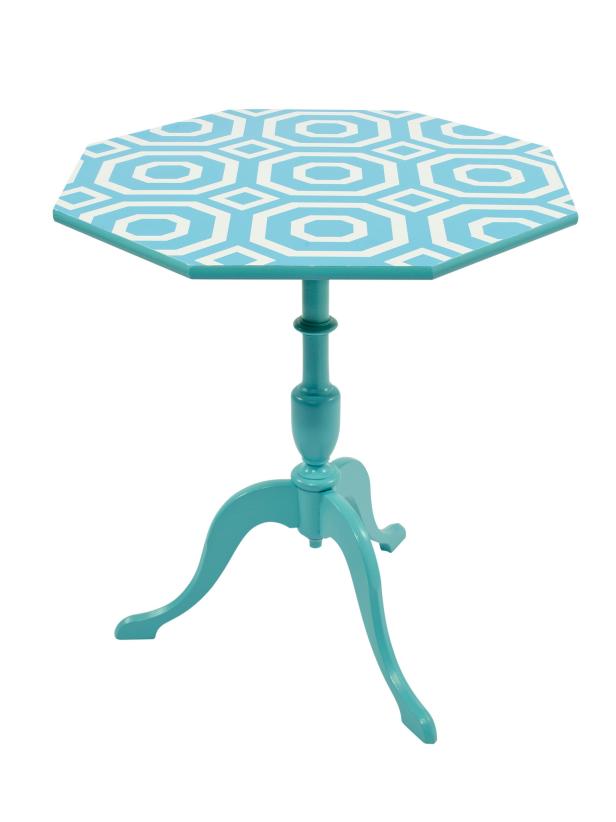 Geometric Print Table
Try this DIY from HGTV Magazine's Flea Market Flip Blowout!
paint
wallpaper paste (if needed)
wallpaper
scissors or utility knife
Paint the table base and tabletop edges, and let dry. Leave the tabletop unpainted.
Center a large piece of wallpaper over the tabletop and adhere (ours was prepasted, but use wallpaper paste if yours isn't). Once it dries, use scissors or a utility knife to trim the wallpaper to the shape of the tabletop.