Create a Runner From Napkins
Follow the directions below to complete this DIY cloth napkin project from HGTV Magazine.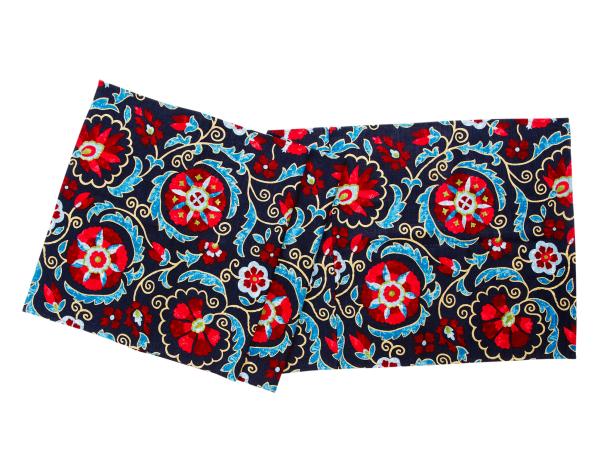 "Stitch" a Runner From Cloth Napkins
Four napkins make one 80-inch runner. Napkins: Suzani Q Simple 20" x 20" napkins in peacoat, $46 for a set of 4, loomdecor.com
Cut 3/4-inch-wide twill tape (available at fabric stores) into three 20-inch pieces.
Place two napkins side by side facedown, so they lie flush next to each other.
Coat one piece of tape with fabric glue (despite its name, twill tape isn't sticky), then lay it over the seam between the napkins.
Repeat with the other two pieces of tape to connect four napkins.
crafting by Madeline Jacobs