Update a Lamp With a Napkin
Follow the directions below to complete this DIY cloth napkin project from HGTV Magazine.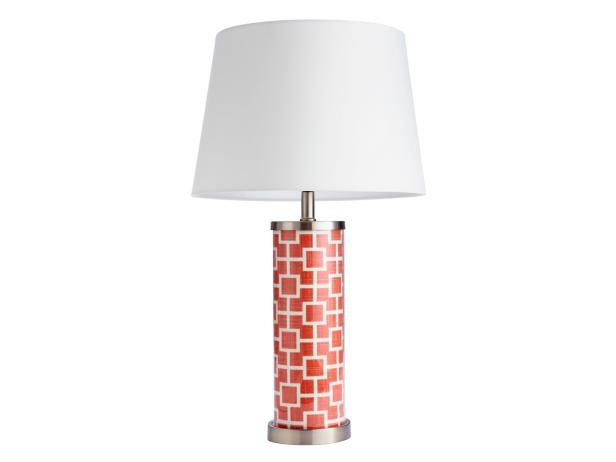 Update a Lamp With a Cloth Napkin
How to update a cylinder lamp with a cloth napkin
clear cylinder base lamp
cloth napkin
poster board
Remove the top of a fillable cylinder lamp base.
Cut a piece of poster board the same height as the base, and wide enough so when you put it in the base, the edges overlap slightly.
Glue a napkin to the poster board with a glue stick; trim excess fabric.
Roll the poster board up and place it in the base. Replace the top.
crafting by Madeline Jacobs