Upholster Chairs With Napkins
Follow the directions below to complete this DIY cloth napkin project from HGTV Magazine.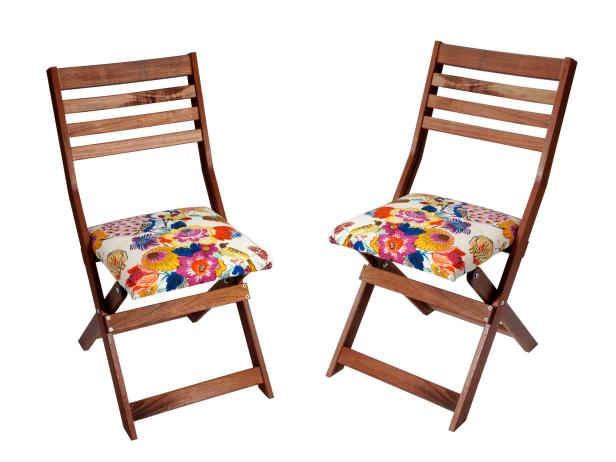 Upholster Chairs With Cloth Napkins
Use a chair with a seat that's easy to detach. Find the step-by-step instructions at this link. Napkins: Heredia 20" x 20" napkins, $8 each, anthropologie.com; Chairs: Äpplarö wood folding chairs, $35 each, ikea.com
1/4-inch thick piece of plywood
batting
muslin
Unhook the seat from the chair frame.
Cut a 1/4-inch-thick piece of plywood slightly smaller than the size of the seat, or have a home improvement store do it for you. Cut several pieces of batting the same size as the seat.
Place the wood on top of the seat, followed by the batting, then a large piece of muslin. Flip the stack upside down. Use a staple gun to fasten the muslin to the underside of the seat, pulling it tight as you go. Trim excess muslin.
Flip the seat right-side up and place a napkin over the muslin. Flip the seat over again to staple the napkin to the underside of the seat, then reattach the seat to the chair.
crafting by Madeline Jacobs