Bird Feeders You Can Make with the Kids
Use recycled items and common household foods to make a bird feeder with your kids.
If your kids want to help feathered friends get through the winter, here are some great ways to do it.
Cut off the lid off an egg carton and discard or save for another project. Fill the individual egg holders with birdseed or cereal. Make a small hole in all four corners of the egg carton and tie a piece of string through each hole. Gather the four strings together and knot. Use this to hang the feeder outdoors.
We're sorry, there seems to be an issue playing this video. Please refresh the page or try again in a moment. If you continue to have issues, please contact us here.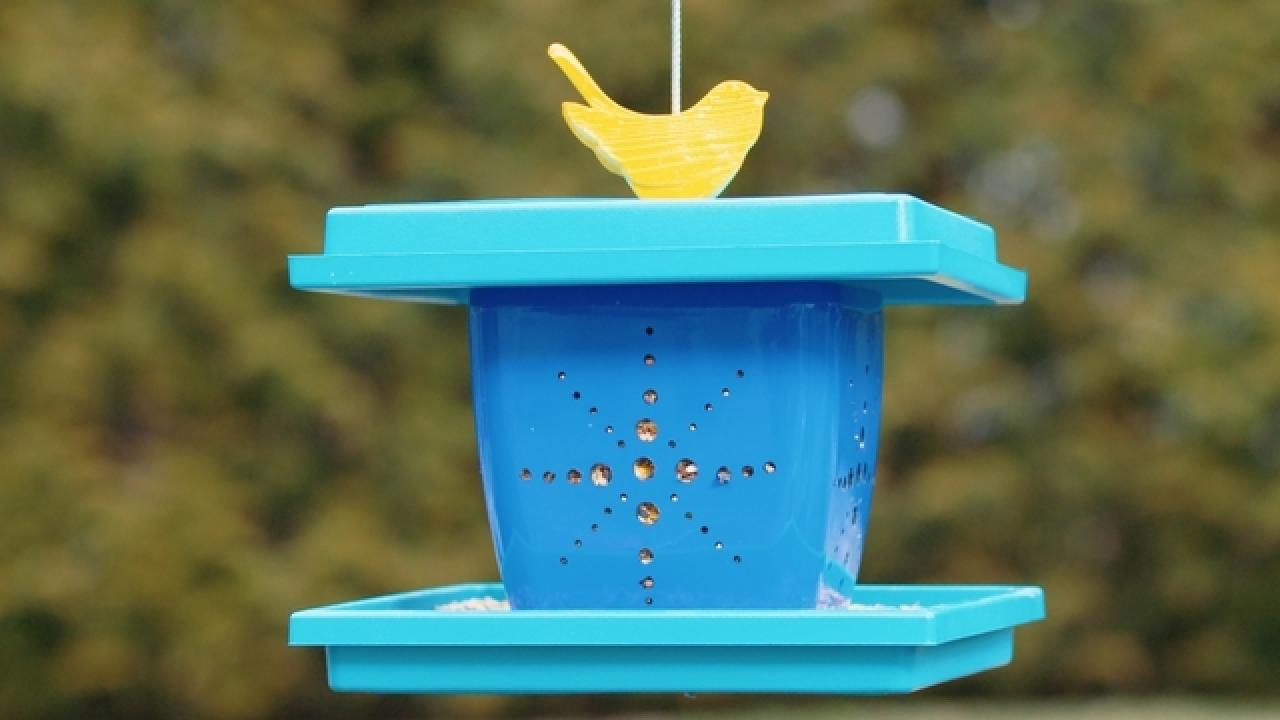 Drill four holes near the bottom of an empty milk carton. Insert two dowels, threading each one through two of the holes, on opposite sides of the carton. Cut four triangles in all four corners of the carton about an inch above the dowels. Fill the carton with seeds.
Remove the stickers from a 2-liter soda bottle, and wash and dry it completely. Drill two small holes in the bottom of the bottle, and thread a piece of wire through them. Twist the two ends of the wire together to hang it. Insert dowels near the bottom of the bird feeder and cut an opening for the birds.
Place all-purpose birdseed in a plastic zipper bag, spread some shortening or lard on a stale bagel and place it inside the zipper bag. Shake until the bagel is well coated. Hang the bagel from a tree with a piece of string.
Thread a long piece of yarn through a cardboard tube. Lay the tube on a piece of wax paper and spread honey all over the tube. Sprinkle birdseed on the wax paper and roll the tube in the birdseed until it's well coated. Tie the yarn and hang the bird feeder.
String doughnut-shaped cereal on a long piece of yarn. Tie the ends of the yarn together and hang.
Press cookie cutters into pieces of stale bread. Hang the bread shapes from string.