8 Must-Know Picnic Hacks for Your Fourth of July Party
Have an outdoor picnic without packing up your entire kitchen.
Enjoying an outdoor picnic on the Fourth of July sounds lovely, doesn't it? Packing up everything you need for said picnic doesn't. The checklist can get long: utensils, plates, napkins, drinks, cups, ice, food — I could go on and on. The good news is, it doesn't have to be stressful. Follow our clever tips and tricks to throw a successful picnic without the hassle of hauling all that stuff.
Unpack everything from your car into a wagon for an easy way to transport essentials to your perfect picnic spot. Plus, a red wagon adds a touch of Americana style to your Fourth of July party.
Transport handheld treats in a muffin tin covered with plastic wrap, or fill with a variety of dips and condiments for easy dipping and sandwich smothering.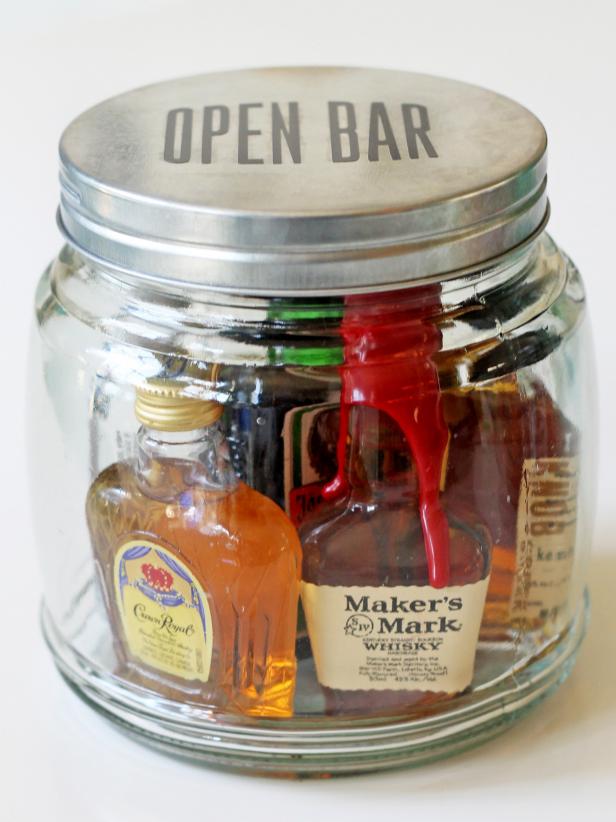 Open Bar Bachelor Party Gift
This gift is ideal for the traditional bachelor party. Give guests a jar filled with an assortment of alcohol at the beginning of the night — that way they can drink whatever they'd like at their own pace. The best part? Party goers should have plenty of alcohol left to take home the next day.
Store all liquor bottles in a large container so guests know exactly where to look for the good stuff. When the party's over, you won't have to individually collect all the bottles — just place the large container back in the wagon.
Minimize serveware by using small paper cups for beverages and bite-sized snacks. For a festive touch, cut out star shapes from patterned scrapbook paper and attach to cups with double-sided tape.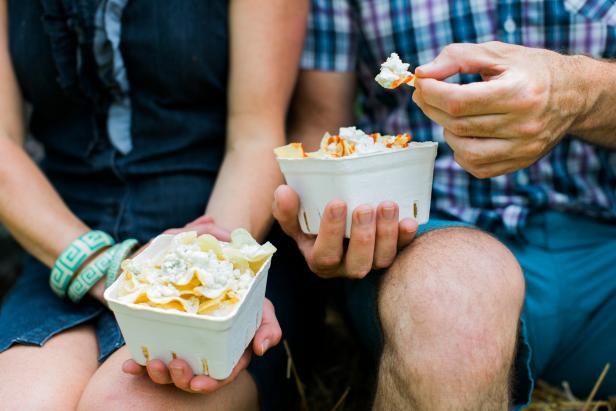 Strawberry Baskets
Instead of paper napkins or plastic plates, serve your guests finger foods inside of strawberry baskets. These are easy to hold, help avoid any spills and effectively store seasonings and toppings.
Flynnside Out Productions
Use berry baskets from the grocery store to serve larger quantities of food — they're more compact than paper plates.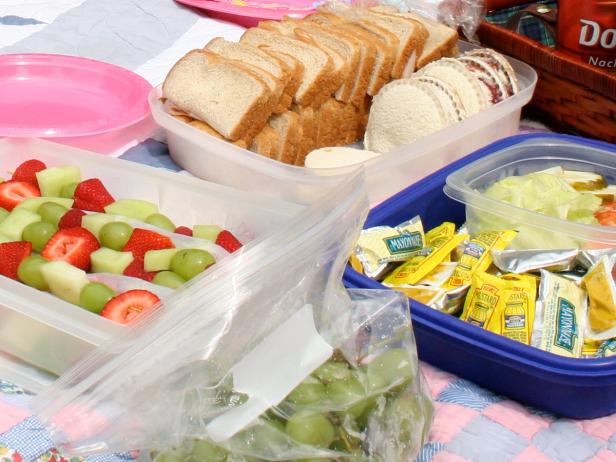 Simple Picnic Food
Ask friends to bring a favorite picnic food, or divide up the ingredients for a build-your-own sandwich buffet. Prepare Fun Sandwich Cutouts for the kids. Fruit Skewers are a convenient and pretty way to serve up what's in season. Make sure you have enough paper goods, drinks and ice on hand. Photo by Leslie Judson.
Place bread, meats, fruit, sides and sandwich toppings in separate containers the night before your picnic. You can store leftovers and/or dirty dishes in these containers after your party. (Don't reuse containers that had raw meat in them.)
If your picnic basket doesn't have flatware storage underneath the lid, add some! Attach elastic cord to the bottom of the lid with dots of glue or staples spaced about 1/2-inch apart. Store flatware, bottle openers and other utensils for guests to easily grab.
Sweeten Drinks + Keep Food Cold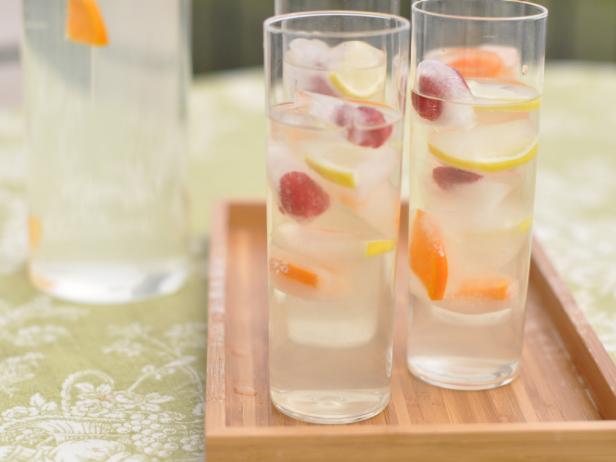 Summer Chill
Make fruity ice cubes for a summer treat that's tasty and refreshing. Simply fill an ice cube tray with water, then drop in raspberries and slices of lemon, lime and orange. Once frozen, the infused cubes are perfect for adding flavor and cooling down a glass of water or fresh-squeezed lemonade.
Sweeten water with frozen fruit. The night before the picnic, place small berries and other fruit in an ice tray with a little water. The day of, place the ice cube tray in a cooler on top of perishables to keep them cold during transport. Remove from the tray when you're ready to add to beverages.