HGTV Dream Home 2020 Winner Announcement
Meet the lucky winner of HGTV Dream Home 2020 on Hilton Head Island, South Carolina.
Congratulations to Susan O'Gorman of Perry, Georgia; she is the winner of the HGTV® Dream Home 2020 sweepstakes, a grand prize package valued at over $2 million dollars.
"It's so unreal, I'm still in disbelief, it doesn't seem like reality," exclaimed Susan.
Susan signed up to get daily email reminders to enter the giveaway. Almost every day she faithfully filled out the entry forms on both HGTV's website and its sister site DIYNetwork.com. Her diligence paid off; Susan's name was randomly drawn from over 144 million entries to the sweepstakes.
The HGTV ambush crew worked behind the scenes with Susan's family to break the exciting news via a virtual ambush. "My two girls knew about it, I'm just shocked that they managed to keep it from me," Susan explained. "My daughter was showing me pictures on her laptop of rocking chairs she wants to buy for her porch. Then she said, 'Hey Mom, check out this call that's coming in.' Tiffany [Brooks] appeared and I recognized her right away and she told me I was the winner!"
Mother of three and a soon-to-be first-time grandmother, Susan and her husband Michael are very familiar with Hilton Head Island. "We used to vacation there when the kids were young, it's one of our favorite places to be. It's not very far from us, it's only about three hours."
We're sorry, there seems to be an issue playing this video. Please refresh the page or try again in a moment. If you continue to have issues, please contact us here.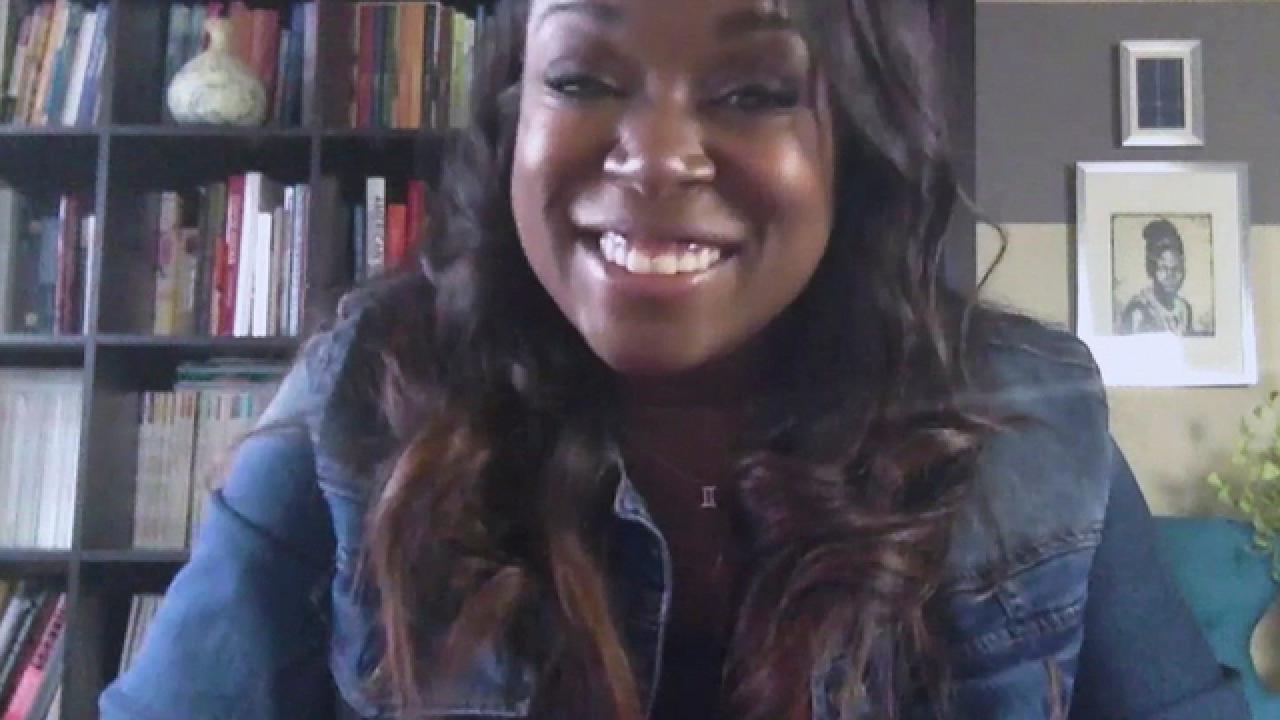 When asked how long she has been entering HGTV's home giveaways, Susan said "every year for I don't know how many years; and when my kids got old enough, I told them to enter too, somebody has to win it. I'm always telling my friends too; may as well throw your name in the hat."
"HGTV is my go-to" Susan proudly admits. She and her family have been watching for years. They toured the 3,500-square-foot HGTV Dream Home 2020 on HGTV.com and watched all the videos about how the house was built and designed. "My favorite part of the house is not a room; it is the outdoors. I just love that backyard, it looks like a place you'd go escape and relax," said Susan. "But there's not a part of that house that I don't love."
Congratulations Susan, thanks for throwing your name in the hat!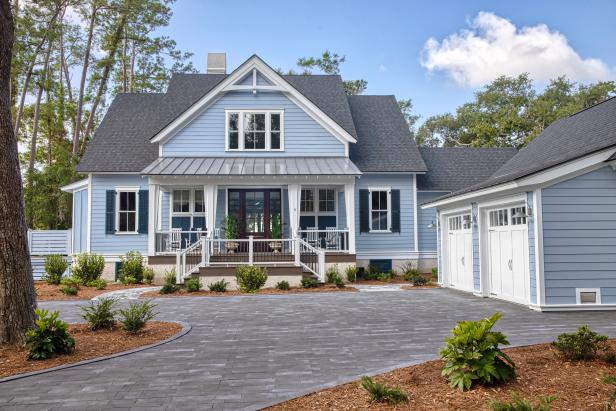 Distinctive Look
This timeless style home and detached garage were given a distinctive look. "The exterior stands out from most of the houses here because it's painted a really calming shade of blue, with navy-blue shutters, all white trim and a charcoal shingle roof," says designer Brian Patrick Flynn.
Sign up to receive daily email reminders to enter HGTV® Smart Home 2020, starting April 22nd at 9am EST.
By submitting this submission form, you acknowledge having read and agreed to our Privacy Policy and Visitor Agreement. You will have the option to unsubscribe from any messages you receive.
Thank You, You have successfully registered to receive email reminders to enter the giveaway.