HGTV Dream Home 2023 Winner Announcement
Meet the lucky winner of HGTV Dream Home 2023 in Morrison, CO.
Congratulations to Marie Davis of Rock Hill, SC! She is the winner of the HGTV® Dream Home 2023 sweepstakes, a grand prize package valued at over $2.7 million.
"It's all still registering. It sinks in a bit more every day," said Marie. "You never expect that you're going to be a winner."
Marie, a retired administrative assistant, has entered HGTV home giveaways since the late '90s, entering twice a day every day for her chance to win the HGTV Dream Home 2023 sweepstakes. And her consistency paid off! She was shocked to learn that she was the lucky recipient of a fully-furnished Colorado mountain retreat, an All-New Jeep Grand Cherokee 4xe and $100,000 from Ally.
Want to Be Our Next Big Winner?
ENTER NOW
Enter 2X daily for your chance to win HGTV Smart Home 2023 in Santa Fe, NM — a $2.2M grand prize! Ends 6/9/23.
Marie's favorite spaces in her brand-new home are the cozy reading nook, sprawling patio and expansive living room. "And of course, everyone loves the kitchen," she added.
With help from Marie's daughter, the HGTV crew surprised Marie and her husband at home, with designer Brian Patrick Flynn delivering the life-changing news right in their front yard. "Kudos to my daughter," said Marie. "She hinted that someone was coming, but wouldn't tell me who!"
"I wasn't feeling great that morning and wanted to cancel. So we got in a bit of a spat," she laughed. But on her daughter's insistence, Marie opened the door to receive the surprise of her life!
Watch the Sweet Surprise Video:
We're sorry, there seems to be an issue playing this video. Please refresh the page or try again in a moment. If you continue to have issues, please contact us here.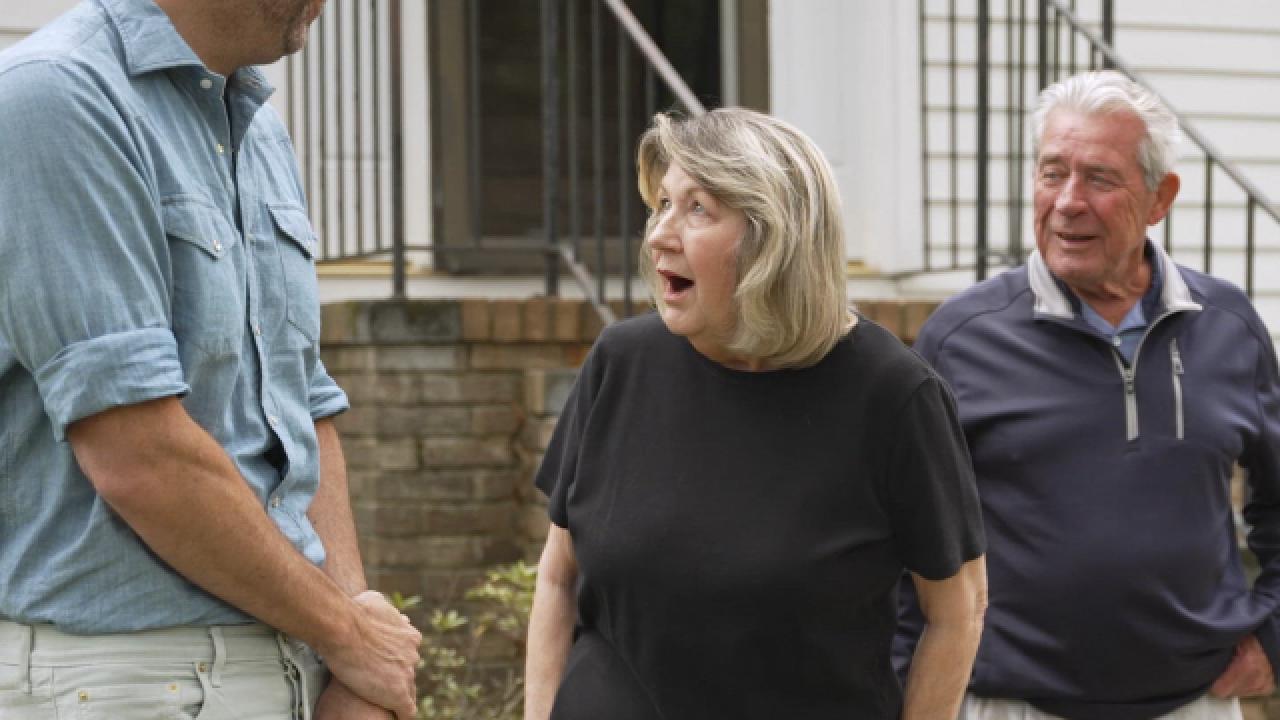 Congratulations on your life-changing win, Marie! We wish you and your family all the best.
The Next Winner Could be You!
Sign up for daily email reminders to enter our current home giveaway, HGTV® Smart Home 2023, and you won't miss a single chance to win this $2.2M grand prize.
By submitting this submission form, you acknowledge having read and agreed to our Privacy Policy and Visitor Agreement. You will have the option to unsubscribe from any messages you receive.
Thank You, You have successfully registered to receive email reminders to enter the giveaway.
About HGTV Dream Home 2023
Nestled in the foothills of the Rocky Mountains, HGTV Dream Home 2023 is a 4,360-square-foot home featuring a beautiful blend of sophisticated mountain design and idyllic outdoor living. The home is located in Morrison, CO, just minutes from Red Rocks Amphitheatre and Dinosaur Ridge, one of the world's most famous dinosaur fossil sites.
With cutting-edge interior design by Brian Patrick Flynn, the expansive retreat was built and decorated with the surrounding landscape in mind, featuring paint colors and furnishings that evoke a relaxed mountain vibe. The home was designed by architecture firm Western Design Group, built by local builder Mountain Plain Homes and includes landscape architecture from Designs by Sundown.
Included in the grand prize package is an All-New Jeep Grand Cherokee 4xe and $100,000 from Ally.