HGTV Urban Oasis 2022 Winner Announcement
Meet the lucky winner of HGTV Urban Oasis® 2022 in Nashville, TN.
Congratulations to Regina Richardson of Pittsboro, NC; she is the winner of the HGTV Urban Oasis® 2022 sweepstakes, a grand prize package valued at over $1.3 million!
"I'm still in shock," Regina said. "It's unreal. A dream that came true for me and my family."
Regina, a retired research assistant who lives in Pittsboro, NC with her high school sweetheart and husband of 42 years, has entered HGTV Home Giveaways for two decades. "I've been entering since 2003," she said. "I thought, 'What do I have to lose?'" Like many of HGTV's previous home giveaway winners, Regina signed up for daily email reminders for HGTV Urban Oasis 2022, entering twice a day every day. And it paid off! Her name was randomly drawn from over 77 million entries — the most in HGTV Urban Oasis history.
Regina is the matriarch of a large, tight-knit family and a longstanding HGTV fan. "My husband watches westerns and I watch HGTV," she joked. When asked what her favorite space in HGTV Urban Oasis 2022 is, she replied, "Everything. I really like the indoor/outdoor availability and the back porch." The multipurpose garage space also caught her eye. "I love that you're able to entertain or park your car," she said.
Regina's daughter, Karmesia, teamed up with HGTV producers to arrange a sweet surprise under the guise of a belated birthday lunch at one of Regina's favorite restaurants. When it came time to sing happy birthday, however, designer Brian Patrick Flynn walked out from the back room with a camera crew and a custom cake in the shape of HGTV Urban Oasis 2022.
"At first I thought Karmesia had arranged a video for my birthday. But I knew instantly when I saw Brian's face," Regina said. The secret was so well-kept, that her husband was surprised too. "It was the perfect situation."
We're sorry, there seems to be an issue playing this video. Please refresh the page or try again in a moment. If you continue to have issues, please contact us here.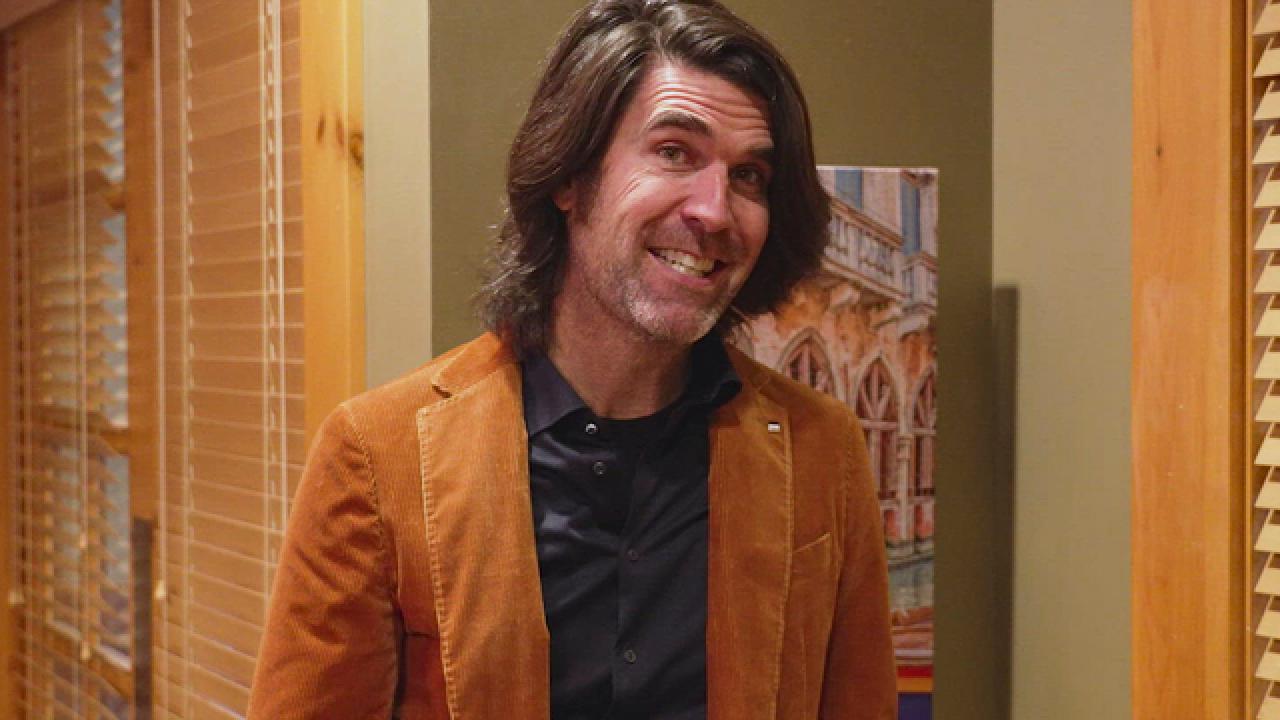 As my mother always said, 'I am truly blessed and highly favored.'
And we couldn't agree more! Congratulations to you and your family, Regina. We wish you all the best on your next great adventure.
HGTV Urban Oasis® 2022 is a bold, music-inspired, "tall and skinny" new build located just minutes from downtown Nashville, TN. The approximately 2,500-square-foot, three-bedroom, two full and two half-bathroom home was designed by local architect Turner Binkley, constructed by local builder Mitchell Builders Group with interior design by Brian Patrick Flynn. Tour every room in this fresh + modern space, including the edgy kitchen and relaxing outdoor area, at the link below.
The next lucky winner could be you! Sign up to receive email reminders for an upcoming HGTV Urban Oasis® Giveaway.
By submitting this submission form, you acknowledge having read and agreed to our Privacy Policy and Visitor Agreement. You will have the option to unsubscribe from any messages you receive.
Thank You, You have successfully registered to receive email reminders to enter the giveaway.