Down-to-Earth Kitchen Remodel
Designer Gioi Tran converts a California kitchen into a multi-functional space with warm and inviting style.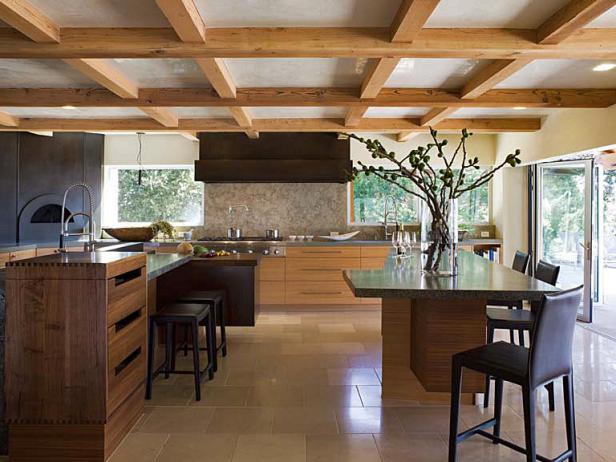 CI_David_Duncan_Livingston-kitchen-island_s4x3
Photo Courtesy of David Duncan Livingston
Photo Courtesy of David Duncan Livingston
Designer Gioi Tran of Applegate Tran Interiors designed a down-to-earth and functional kitchen for an Orinda, California family of three. They wanted a space that would allow them to cook daily meals together as well as entertain guests.
Tran shares how he combined earthy materials and functional amenities with contemporary charm in this kitchen remodel.
What items were on this family's wish list for the kitchen?
They had quite a wish list for this remodel. They wanted multiple dishwashers and sinks, a built-in coffee maker and a wood burning pizza oven. They also wanted plenty of space for guests and task areas for preparing fruits and vegetables.
Did you have any obstacles that you had to overcome?
To accommodate the wish for the larger kitchen area, we needed to borrow space from the dining room and extend it into the kitchen. We had to make sure that the different zones in the kitchen would come together to make the room easy to navigate. It took some careful planning to achieve this.
Did the end result match up to the original vision?
Everything I designed was executed as planned. This happened because the clients had the contractor build a mock kitchen out of cardboard boxes so they could visualize and have the ability to move freely through the space.