Obsessed with Fairy Gardens? Here's How to Make Your Own
DIY Fairy Garden in a Box
01:34
Give a little magic with this DIY fairy garden kit.
Keep this whimsical display for yourself or give it to a friend. Watch the video above to get inspired, then create your own fairy garden arrangement.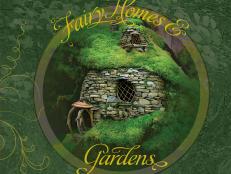 Whether you're a beginner or an experienced green thumb, you'll find a book to help you craft a magical landscape for the fairies in your garden.