Learn How to Safely Use Dry Ice This Halloween
Dry ice is a great way to kick up the fear factor for Halloween. Learn how to safely handle it and cool ways to use it.
Dry ice adds an extra spooky element to your Halloween decor. The gentle drift of chilly fog gives the feeling that something very scary is just around the corner — but using dry ice doesn't have to be scary. With the right tools and careful handling, you can safely create Halloween magic.
For safe handling of dry ice, use:
hammer
screwdriver or chisel
tongs
tray
safety goggles (recommended)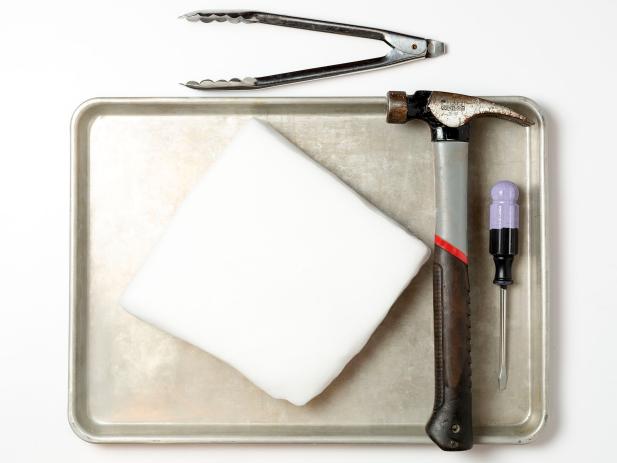 Dry Ice Tips for Halloween Use
Use the hammer and chisel or screwdriver to break the block of dry ice into workable pieces. Break it up on a tray with a rim to stop the pieces from scattering too far. Keep the broken pieces in the freezer until ready to use.


Dry ice is actually the solid form of carbon dioxide. It's called 'dry ice' because it doesn't melt like frozen water; instead, it converts into carbon dioxide gas as it breaks down.
Much colder than water ice, contact with dry ice will, within seconds, cause burns at the site of contact.
Carbon dioxide gas is heavier than air, causing it to sink to the floor. A high concentration of this gas reduces the available oxygen in the air and can cause breathing problems for pets and small children so only use dry ice in a well-ventilated area. When in doubt, keep pets safely away from the area.
Before handling, cover yourself appropriately with long sleeves and long pants.
NEVER touch dry ice with bare hands, always use tongs.
NEVER ingest dry ice or let it touch your lips or the interior of your mouth.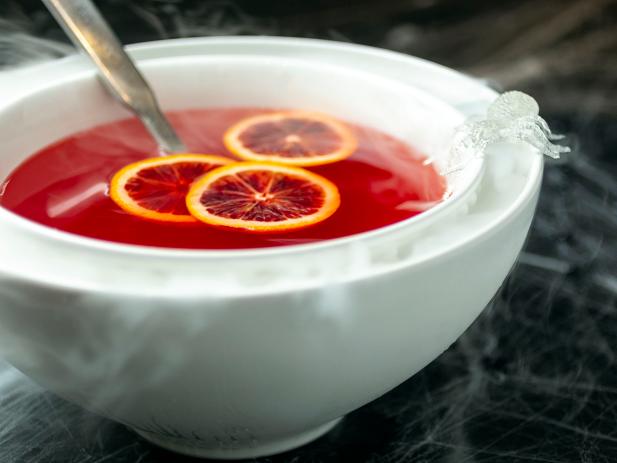 Dry Ice Tips for Halloween Use
Keep It Cool: Add a smaller serving bowl to a larger serving bowl with about an inch of space between the two. Fill the inside bowl with punch. Place small pieces of dry ice between the two bowls. Just before serving pour warm water between the two bowls to activate the dry ice.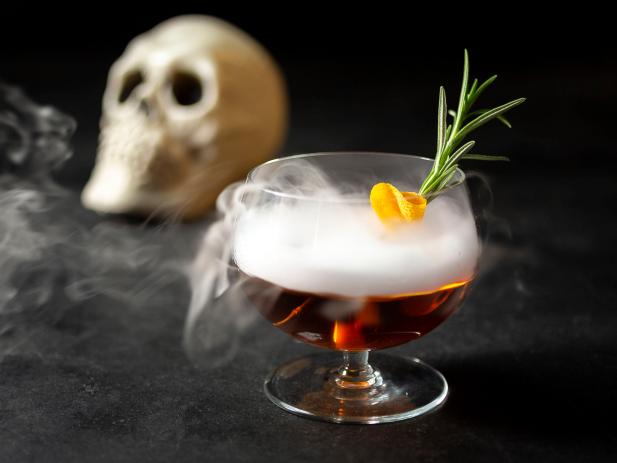 Dry Ice Tips for Halloween Use
Creepy Cocktails: Drop a small piece of dry ice into a cocktail before serving. The dry ice cannot be ingested, but it sinks to the bottom so small sips are okay while it's still present. However, guests should be cautioned to not drink the dry ice or wait until it has melted fully before drinking.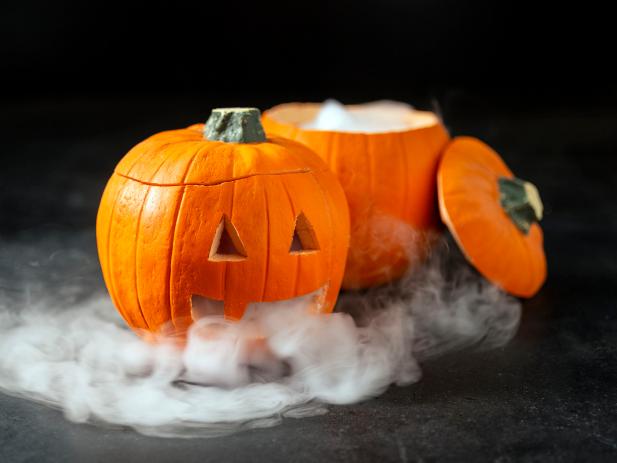 Dry Ice Tips for Halloween Use
Spooky Jack-O'-Lanterns: Place a small, shallow bowl or dish inside a carved pumpkin. Add warm water to the dish to activate the dry ice.
Dry Ice Tips for Halloween Use
Double, Double Toil and Trouble: Make a mound of small sticks and orange mini-lights. Place a black kettle or cauldron on the sticks. Place a bowl inside the kettle and several pieces of dry ice. Pour warm water over the dry ice to activate it.