Homemade Christmas Cookies for Dogs Recipe
No pups on the naughty list here! Santa knows that all dogs are nice year-round, so they deserve a special homemade holiday treat. Chicken broth and sweet potato give these cut-out cookies the flavor of a holiday dinner, while nutritional yeast gives them cheesy flavor without adding any dairy products.
2/3 cup unsalted fat-free chicken broth
2 large eggs
1 cup cooked, mashed sweet potato
3-1/4 cups brown rice flour or whole wheat flour
1/2 cup nutritional yeast
YIELD: 3 dozen 3" cookies
Baker's Tip: Nutritional yeast can be found at health food stores, grocery stores, and at some well stocked pet supply stores. It's different from bread yeast, which dogs should never eat. If you're unsure, look for veterinarian-approved nutritional yeast, such as Pooch Nooch brand, online and in pet stores.
1 tablespoon unsalted fat-free chicken broth
No time to cook and mash your own sweet potato? Use a 14 oz. can of organic sweet potato purée. Make sure the ingredients state only two ingredients, sweet potato and water, with no sugar or salt added while processing.
Pumpkin purée may be used in place of the sweet potato purée.
Remember, you are your pet's health advocate. If your dog has food allergies or other health complications, ask your vet before introducing new snacks to their diet.
Preheat the oven to 350°F. Line two or more baking sheets with parchment paper.
In a large mixing bowl, or in the bowl of an electric mixer, combine the chicken broth, eggs and mashed sweet potato. Mix well to combine.
In a separate large bowl, whisk together the flour and nutritional yeast (Image 1). Add the dry ingredients to the wet ingredients (Image 2). Mix until a thick consistent dough forms (Image 3).
Turn the dough out onto a large sheet of parchment paper. Lightly press the dough flat with your palms. Top with a second sheet of parchment paper. Use a rolling pin to roll the dough flat to 1/4-inch thickness.
Use Christmas-themed cookie cutters to stamp shapes from the dough. Transfer the cut-outs to the prepared baking sheets (Image 1). Use a fork to dock the center of each cookie, which will help release steam and prevent cookies from bubbling in their centers (Image 2). Bake for 20 minutes, or until the cookies have a matte surface and are browned on the bottoms.
Tip: Re-roll dough scraps and repeat cutting out shapes, using smaller cookie cutters, till all of the dough is used.
For the glaze, combine the egg and broth in a small bowl and beat with a fork until smooth. Use a pastry brush to apply the glaze to the cookies on the pans. Return the cookies to the oven to bake for 5 more minutes, or until the tops of the cookies are glossy and lightly browned.
Transfer cookies to wire racks to cool completely.
A bagful of these treats make a lovely gift for your dog friends (and their pup-loving parents!), or up the ante and gift them in a holiday-themed dog bowl. Bone appetit (Images 1-4)!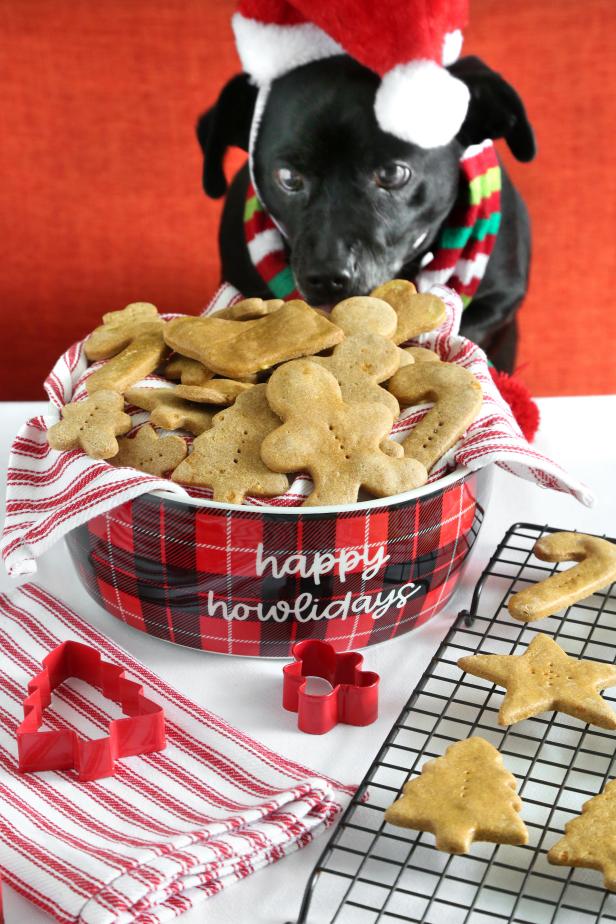 Heather Baird SprinkleBakes.com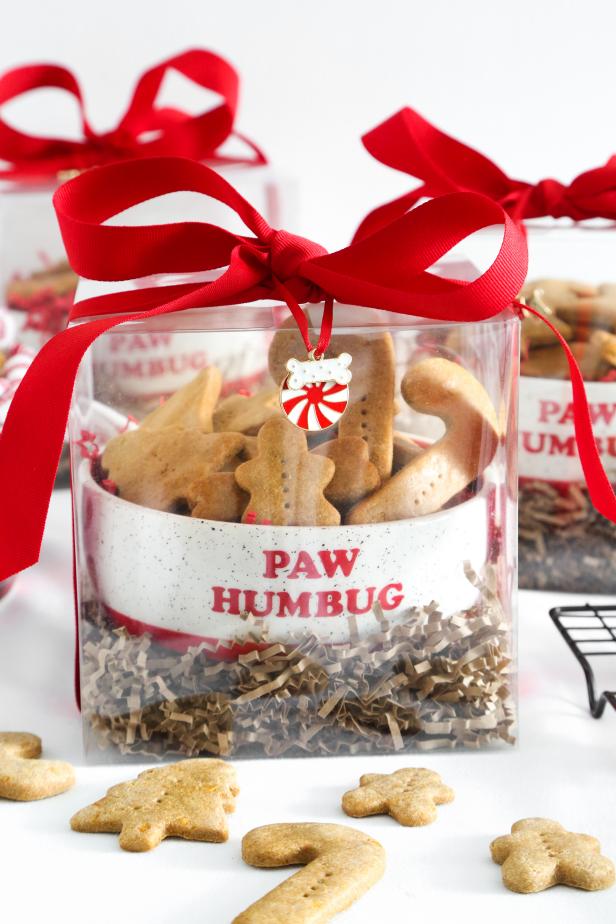 Heather Baird SprinkleBakes.com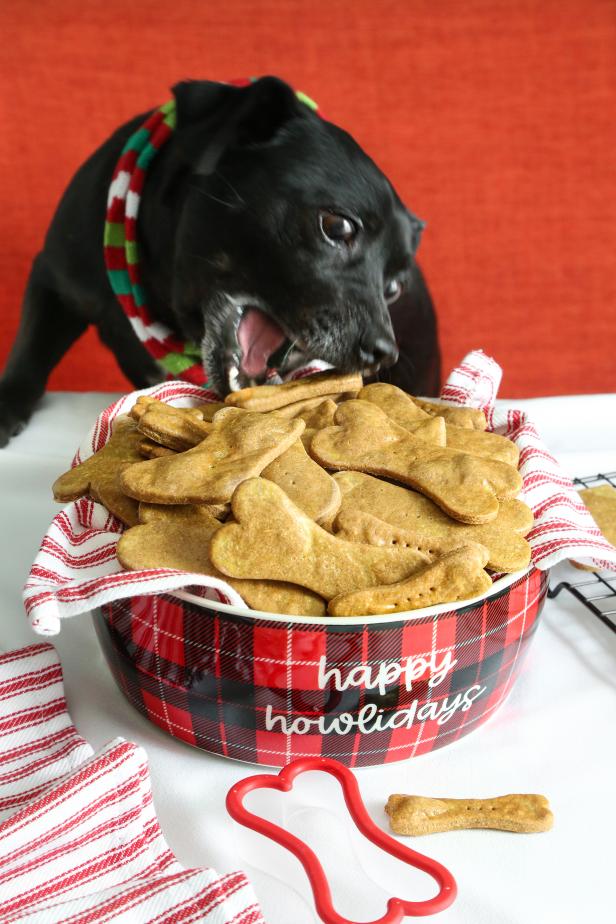 Heather Baird SprinkleBakes.com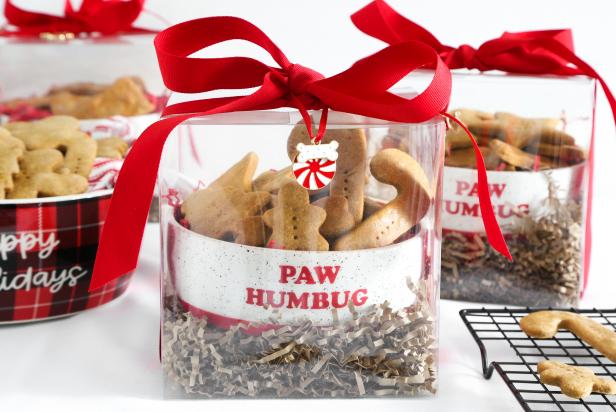 Heather Baird SprinkleBakes.com