Acai Breakfast Bowl Recipe
This colorful acai bowl is filled with fresh fruit and energy-packed super foods that are guaranteed to put an extra pep in your step.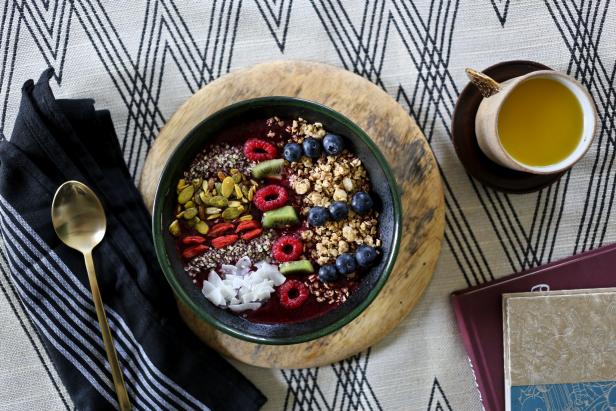 Acai Breakfast Bowl
Serve Mom a delicious and nutritious breakfast this Mother's Day with bowl of fresh fruit and other super foods.
1 packet frozen acai smoothie mix
1 cup mixed frozen blue berries and raspberries
1/2 cup almond or coconut milk
Fruit topping: kiwi, fresh blueberries, fresh raspberries or any seasonal fruit such as plums or strawberries
Crunchy topping: hemp seed, pepita or pumpkin seeds, coconut flakes, granola, goji berries
1: Defrost acai packet thoroughly, and add to a blender with the frozen berries and milk. Blend well.
2: Pour mixture into a bowl, and decorate with super food toppings.