This $10 Gadget Will Help You Take Better Photos of Your Adorable Dog
Help your focus and look directly at the camera for portraits and selfies with this handy phone attachment that makes a great gift for dog lovers.
Keep in mind: Price and stock could change after publish date, and we may make money from these affiliate links.
One feel-good story that is a bright spot in the world right now is that animal shelters across the country are reporting massive upticks in foster and adoption rates. And if you or someone you know has recently added a dog to your family or you're just spending more time with your beloved dog than normal, chances are your camera roll is full of blurry pictures from all the times you've tried to capture your pup's cuteness while they've been on the move or just too excited to sit still.
Say hello to the Pooch Selfie.
This $10 gadget attaches to the top of your phone and comes with a tennis ball that squeaks when squeezed. The ball grabs your pup's attention and helps them look directly at the camera — at least for a few seconds, long enough to take a non-blurry photo. You can also swap the tennis ball attachment for your dog's own personal favorite ball. The attachment works on selfie mode or regular portrait mode and fits on most cellphones. It will fit over thin cases, but if you have a bulkier case, you may have to remove it before attaching the Pooch Selfie.
We're sorry, there seems to be an issue playing this video. Please refresh the page or try again in a moment. If you continue to have issues, please contact us here.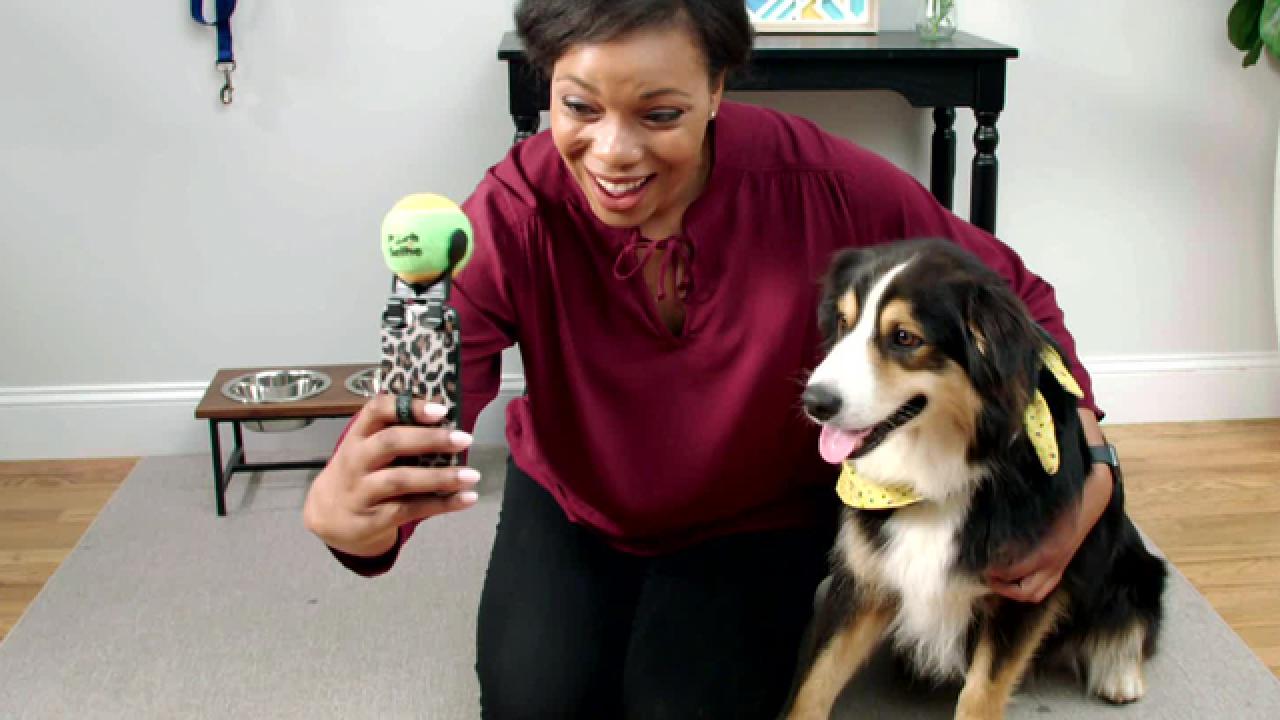 After testing it out with several dogs, we did find that the effectiveness of this gadget does depend on your pup's personality. If your dog doesn't care about toys at all, the ball may not capture their attention as easily or it may take at least a few tries to get the money shot. If your dog is hyperactive and jumps at every ball they ever see, they may just lunge for the ball and leave slobber on your camera lens. It worked on most even-tempered dogs we tried it with, and at $10, it certainly doesn't hurt to try it out. This gadget also makes a great gift for dog lovers, and, in case you forgot, Father's Day is coming up later this month.
We tested the gadget out by taking portraits of some of HGTV staffers' own adorable dogs.
So it started out well with Bronco...
... but then he got really excited and just went for the ball.
Need More Cute Dog Photos in Your Life?