30+ Must-Have Pet Products HGTV Editors Swear By
From deodorizing dog wipes to design-worthy cat towers, these pet products get a stamp of approval from us and our four-legged pals.
Keep in mind: Price and stock could change after publish date, and we may make money from these affiliate links.
When I asked my HGTV colleagues, "What are your absolute favorite pet products?" I received — not surprisingly — a flood of responses. Like most folks around the world, we've all been spending serious quality time with our pets over the last several months. (I don't think my dog knows what it's like to be home alone anymore.) Karen Webb, an associate producer, has been testing out treat puzzles for her pup, Yadi, to keep him entertained (and challenged) during the workday. Paul Cox, manager of editorial operations, adopted a puppy, Simon, during the pandemic who is now a serious trail-running companion, and he swears by Ruffwear gear for his uber-active and adventurous pup. Editor Keri Sanders, who is around her cat's litter box a bit more these days, has found the best unscented litter that both her and her cat can get behind.
From bowls and beds to grooming tools and interactive toys, we share our can't-live-without pet essentials for dogs and cats. Shop our must-haves in the links below.
We're sorry, there seems to be an issue playing this video. Please refresh the page or try again in a moment. If you continue to have issues, please contact us here.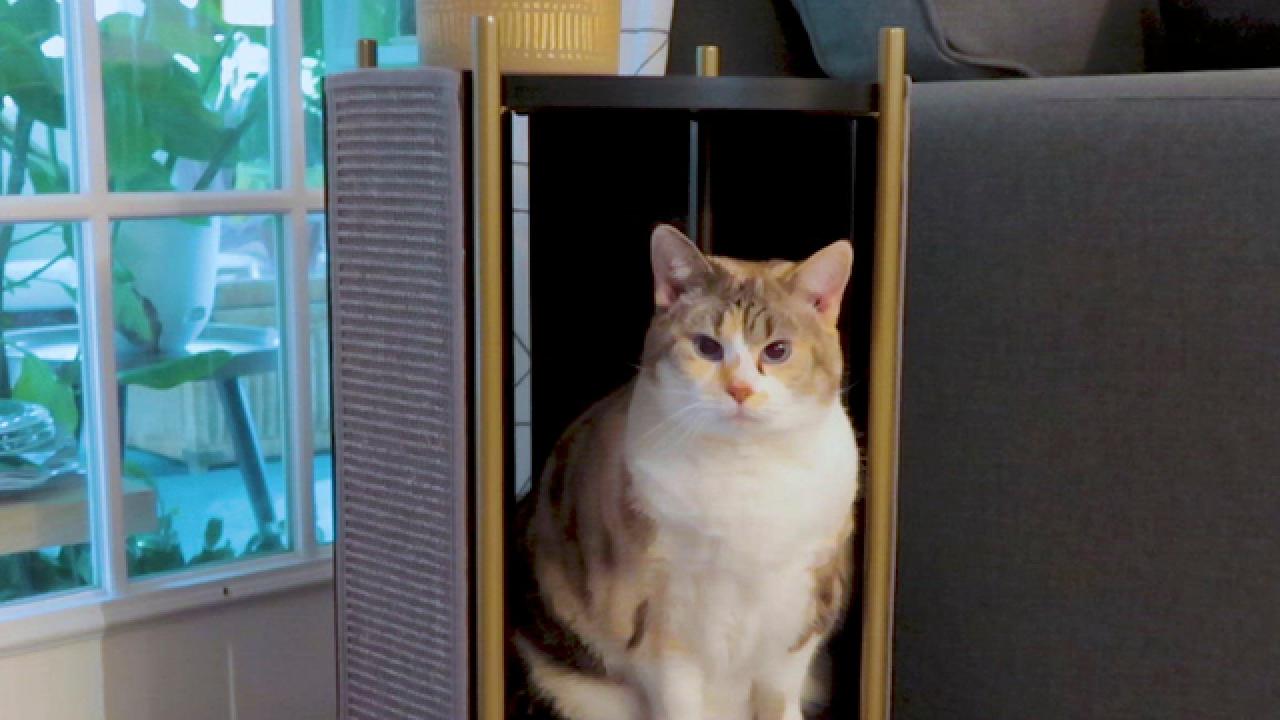 "Looking for a way to connect to your pets when you can't be at home but want something more interactive than just a camera? The Petcube Bites 2 Wi-Fi Pet Camera and Treat Dispenser is a way to check in via cell phone. The device features a built-in wide-angle, 160-degree-view camera (with good picture quality) to watch your pet's comings and goings via the free Petcube app. But next to the camera to keep tabs on your pets, the best part of this device for me is a receptacle for pet treats that allows you to launch snacks at your buddies either on a timer or just when the mood strikes you. Watching my cat, Nathaniel, scramble for a treat and then wait expectantly for more manna from heaven was priceless and highly entertaining in its own right." — Felicia Feaster, Managing Editor
Buy It
"My senior Schnoodle, Sophie, has a hard time cooling down on hot days so a few years ago, we tried out the Green Pet Shop Dog Cooling Mat and haven't looked back since. Trust me, your pup will have it made in the shade with this pressure-activated cooling pad that cushions and cools your furry best friend. Sophie likes hers so much that we even take it with us in the car for long trips and on vacay so she can sleep cool and calm all night — no matter where we are." — Camille Smith, Managing Editor
Buy It
"Cat furniture is traditionally hideous and covered in beige or brown carpet that ends up everywhere. This Cat Silo 'side table' is not that. If it wasn't for the sisal scratch pads, you would never guess this was a cat bed/toy. The black wood-grain finish and gold metal legs add an elegant touch and make it a beautiful piece of furniture for your living room, bedroom and more. I have my Cat Silo sitting next to my desk so my cat can keep an eye on me while I work, and my beloved houseplant — sitting on the top shelf — can get some much-needed sunlight." — Kayla Kitts
Buy It
"I can't say enough good things about this bed. Shockingly, my cat took to it immediately and has made it his main hangout in the house. I'm thrilled he loves it, and I'm even more thrilled it means less kitty fur on my sofa as it works well to trap his hair and is easily vacuumed up. I love the style as well. While the price is higher than what I would normally spend, I think it's well worth it for the elevated design (it's so much more attractive than anything I've seen in stores) and the amount of use it gets. The wide version is perfect for my 15-pound cat, sits beautifully on the couch and blends well with my other accessories. It's an all-around win in my book." — Keri Sanders
Buy It
We're sorry, there seems to be an issue playing this video. Please refresh the page or try again in a moment. If you continue to have issues, please contact us here.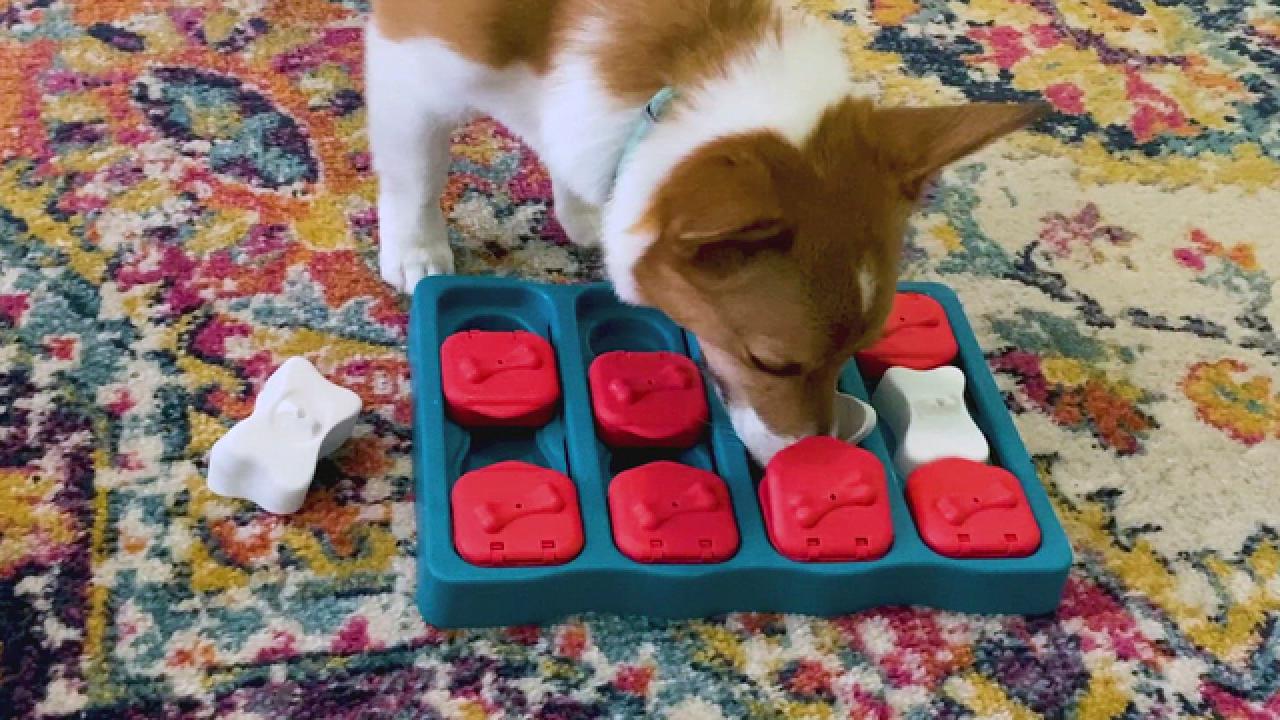 "My dog, Yadi, has to take anti-anxiety supplements, and he will literally dance for them if they are in these pill pockets." — Karen Webb
Buy It
"Like many pets, my three poodle-mix girls have *loved* having me WFH for the past year. While I like to think that they're fans of our maxed-out mommy-pup time, I'm also keenly aware that they've enjoyed the resulting increased access to treats. Their favorite: Milk-Bone Brushing Chews. Each day after lunch, they line up next to the pantry and stare determinedly at the red-and-white bag until I open it and give each of them their treat after much dancing in circles and excited tail-wagging. A treat they adore that also cleans their teeth = a dog-mom win/win!" — Camille Smith
Buy It
"I have two senior pooches that are in need of easy-to-get-up-and-down steps. Enter the COZIWOW XL Portable Dog Ramp. It's super sturdy, folds and stores easily, and best of all, the doggos aren't afraid to use it. We have used it to get in and out our front door and to load the doggos up in our camper. — Michele Purcell, Executive Producer
Buy It
"My toddler and dog are both equally interested in the cats' litter boxes. This pressure-mount gate 'installs' in minutes (no holes or drilling!) and features a little pet door so my cats can pass through to handle their business, while my pup and little one are denied access. Plus, the gates are white and blend into my home's molding so they're not a major eyesore." — Kayla Kitts
Buy It
Shop More Pet-Friendly Buys