How to Turn a Stuffed Toy Animal Into a Lap Desk
Learn how to MacGyver a custom lap desk using a stuffed animal, a cutting board and some elastic hairbands.
Your kids probably have a few stuffed animals lying around the house that they never play with anymore. Turn that once-beloved toy into a handy lap desk for homework, virtual learning or drawing and coloring.
stuffed animal with loose legs and arms
wood cutting board roughly the same size as the stuffed animal
(4) elastic hairbands
staple gun and staples
fabric pencil pouch
vinyl letter stickers
We're sorry, there seems to be an issue playing this video. Please refresh the page or try again in a moment. If you continue to have issues, please contact us here.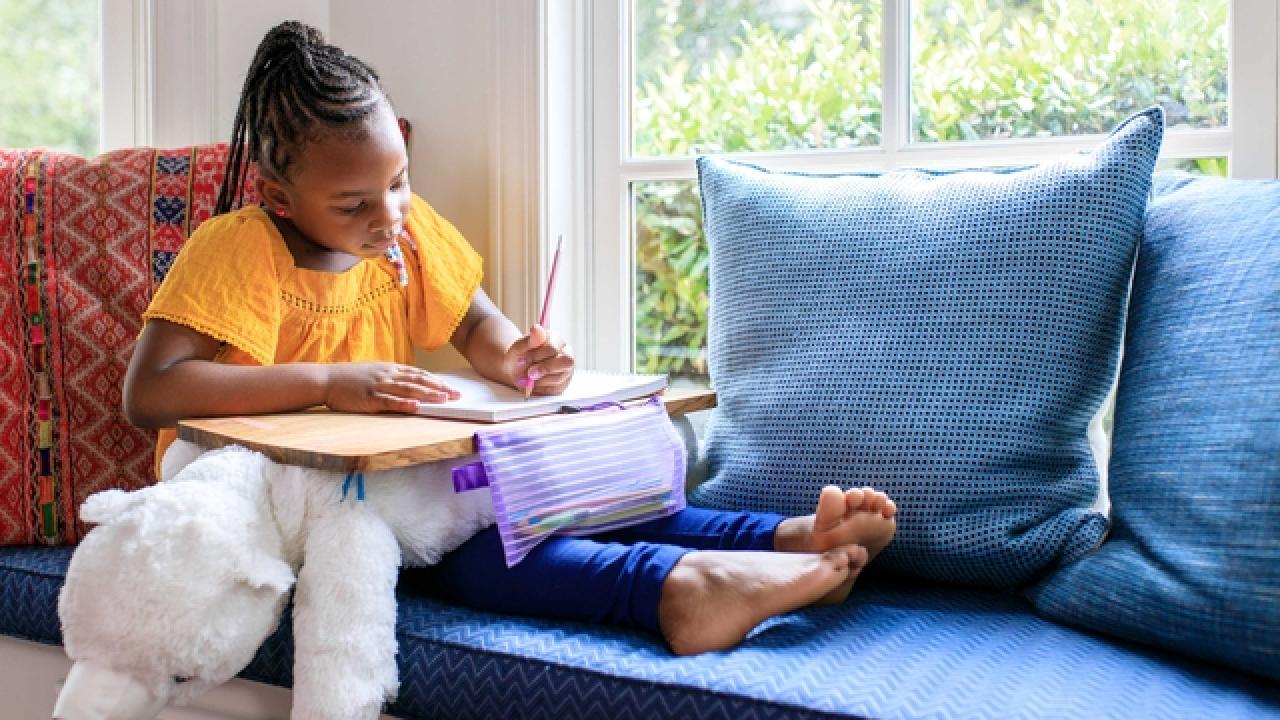 Use a staple gun to attach the hairbands to each corner of the underside of the cutting board. Be sure the staple straddles the elastic. If necessary, use a hammer to sink the staple firmly into the wood. Also, be sure not to use staples that are deeper than the cutting board, otherwise they could poke through.
Unzip the fabric pencil pouch and staple the inside edge of the pouch to the top edge of the cutting board. Use about three staples to span the length of the pouch and be sure not to staple too close to the ends because this will make it more difficult to open and close the zipper. If necessary, use a hammer to sink the staples into the side of the cutting board.
Attach the Stuffed Animal
Place the stuffed animal so that its back is against the cutting board. Pull the arms and legs through the elastic bands so that the board is firmly attached to its back.
Use letter stickers to add a monogram, name or any other form of personalization to the corner of the board.
Professional educators share how to create a homeschooling space and establish a routine for successful students of all ages.