46 Unique Flower-Inspired Baby Names + Their Meanings
Freshly-picked for your little blossom.
In honor of Unique Names Day, a holiday celebrating anyone who has never found their name on a gift-shop keychain, we've compiled a list of our favorite nature-inspired monikers that are as rare and beautiful as your little flower bud.
Greek in origin, this uncommon name's literal meaning is 'star.' Aster flowers, which bear brightly-colored, star-shaped blooms, are the official flower of September and according to myth, are the tears of the Goddess Astraea, also known as Virgo — September's ruling constellation.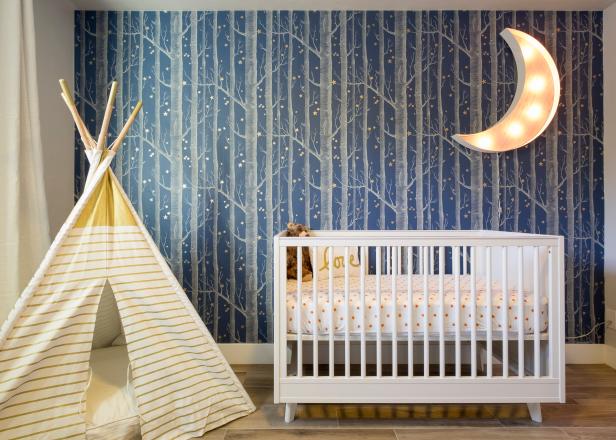 Blue Nursery With Tree Wallpaper and Moon
The star (and moon) of the room? The beautiful accent wall papered with a whimsical birch forest twinkling with stars and a friendly crescent moon. It's a sweet serene setting that will grow along with Baby.
Alexander Abed Photography
The tall, white-barked birch tree evokes images of strength, beauty and grace and is considered the national tree of Russia, where it was once worshipped as a goddess. It's believed that the birch tree wards off evil, banishes fear and builds courage.
Not to be confused with the surname which means 'ironworker,' the name Bloom is a sweet symbol of new growth and fresh starts.
Briar is English for 'thorned shrub' and is a symbol of strength and security. The Brothers Grimm's version of Sleeping Beauty was named Little Briar Rose because she was a beauty born in a castle surrounded and protected by thorny briar bushes.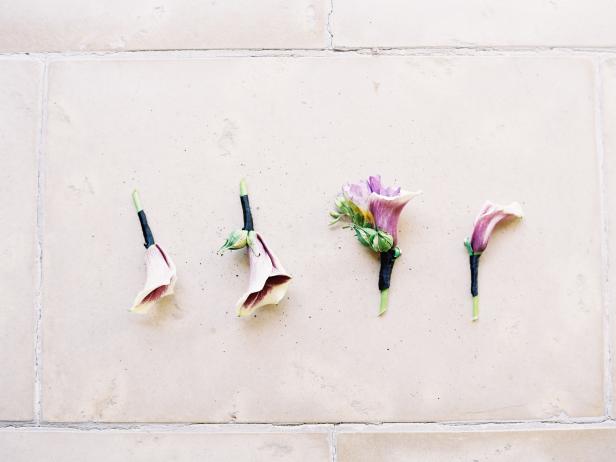 Also the name of a popular type of lily, Calla is Greek for 'the most beautiful.'
When you think of the word cosmo, you probably picture outer space. Why? The philosopher Pythagoras coined the term 'cosmos' to describe the universe as an orderly, harmonious and balanced system. Related to asters and sunflowers, cosmos flowers are named such because of their star-like shape. As a baby name, Cosmo means order, decency and beauty.
This pretty moniker comes from the strong, hardy elm tree and is generally used as a middle name.
Floryn is a Latin unisex baby name that means 'flourishing' or 'blooming flower.'
Both Iolanthe and Ione are Greek for 'violet flower.' In Greek mythology, Ione was a beautiful and kind sea nymph who helped sailors find their way in turbulent waters.
Elegant and unique, Jessamine is French for 'jasmine,' a pretty shrub or climbing vine that bears fragrant blooms commonly used to make perfumes or teas.
Sanskrit for 'lotus,' Kunal also means 'one with beautiful eyes' or 'one who sees beauty in everything.'
This regal moniker derives its meaning from the Hawaiian words 'lei' and 'lani,' which together mean 'heavenly flowers.'
The linden tree is a long-living, deciduous variety that bears heart-shaped leaves and fragrant yellow blooms often used in herbal teas. The tree is a national symbol of Slovenia and the inspiration behind the Croatian word for the month of June: Lipanj (month of the linden tree).
This pretty name is a late Middle English word that means 'bouquet of flowers.'
Ren is the Japanese word for 'lotus,' a flower that historically symbolizes rebirth and divine beauty. Grown from the muddy bottom of a pond or river, the gorgeous white or pink lotus flower floats on top of the water, essentially rising above the muck.
Commonly found in Scotland, the rowan tree is a type of mountain ash that bears scarlet-red berries and is thought to ward off witches. In Gaelic, the name means 'little red-haired one.'
Saffron is the yellow dye or spice made from the dried, orange-hued stigmas of the crocus. It's believed that people with this name are intuitive learners and have an innate need for solitude.
A wild-looking, ornamental plant sprinkled with golden blooms, the senna plant derives its name from the Arabic word 'sana' which means 'brilliance, radiance and splendor.'
Another member of the aster family, yellow, button-like tansies have long been used as a medicinal herb, pesticide and natural preservative. Although it's generally assumed that Tansy is a Native American name derived from the plant, the word also means 'tenacious' in Latin and 'immortality' in Greek.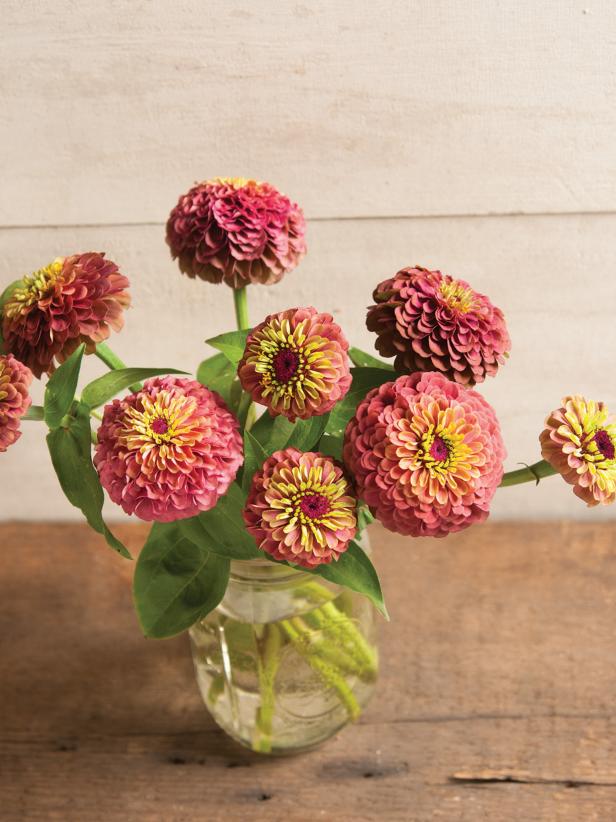 Zinnia 'Queen Red Lime'
Old-fashioned zinnias are great for luring butterflies or using as cut flowers. 'Queen Red Lime' puts a new pop in this popular flower, with burgundy outer petals that lighten to lime in the centers. 


These lush, daisy-like blooms symbolize remembrance and are known for attracting butterflies. Fun fact: In January 2016, a zinnia blossomed on the International Space Station, making the flower the very first to bloom outside of the Earth's biosphere.
More Uncommon Floral Baby Names
Aida
Alder
Amaranth
Ash
Aven
Ayana
Bartlet
Bramble
Burl
Calyx
Cerinthe
Chenille
Enya
Hyacinth
Jacek
Jacinta
Jonquil
Juniper
Kalina
Poppy
Roosevelt
Sage
Salix
Sorrel
Suri
Zahra