How to Make Holiday Dinner Cleanup a Breeze
Spend more time with family and friends and less time cleaning.
We're sorry, there seems to be an issue playing this video. Please refresh the page or try again in a moment. If you continue to have issues, please contact us here.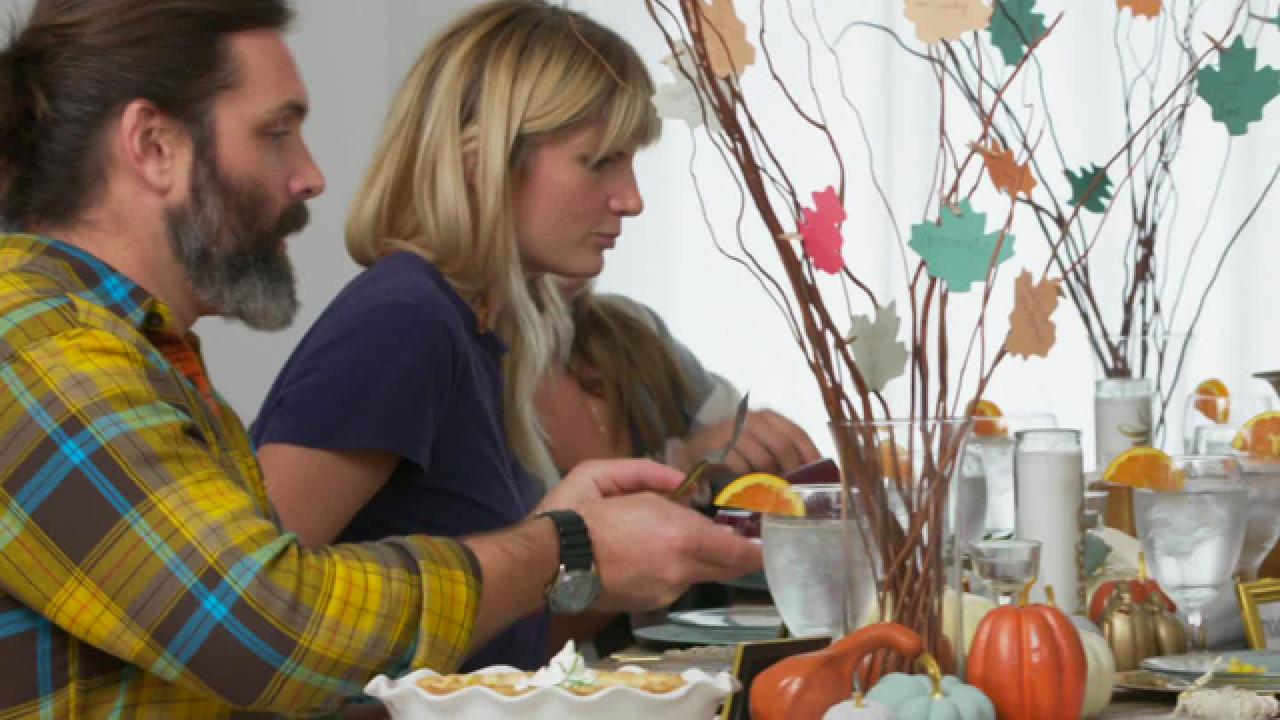 If you've ever hosted a holiday dinner, you know that the real work comes after the meal is served. For that reason, you have probably been guilty of quickly eating your meal and immediately starting an evening full of cleanup. And if you've never experienced that, maybe you are a leave-it-until-tomorrow-morning kind of person. Whichever side you fall on, it's time for that dreaded cleanup to be taken down once and for all.
Stay ahead of the mess by assigning cleanup tasks in advance. Getting the kids involved and assigned to tasks they will excel in will not only aid in efficient cleanup, but it will also give them a great reason to spend more time together as a family.
The last thing you want to see when you're cleaning up a big dinner is a dishwasher full of dishes waiting to be put away. Before guests arrive, be sure to empty the dishwasher. This way, any dishes that can be put in the dishwasher immediately after dinner won't be left to clutter up your countertop while you unload.
To really make the cleanup of crumbs and spills a breeze, use a tablecloth. Not only will it make your table look a little more formal for the holiday, but it allows you to fold up the mess then immediately throw it in the washer. For extra-crumby messes, simply shake out in the yard before washing.
Prevent the laborious scrubbing of burnt-on messes by lining your cookware with foil or parchment. When used properly, foil and parchment will save you loads of space in the dishwasher and prevent your precious cookies from sticking.
Nothing crowds up a sink like a soaking slow cooker insert full of stuck-on food. Not to mention, it isn't something you or your guests will want to look at all evening. Before you fill your slow cooker, simply pop in a slow cooker liner and rejoice when all you have to do is throw away the liner after the meal is served.
Keep Trash and Recycling Bins Accessible
Set your guests up for success. If you don't want trash and recycling piling up on every flat surface in your home, make the trash and recycling bins easily accessible. Bonus points if you keep them from overflowing.
Clear Dishes With a Bussing Tub
To prevent yourself from making dozens of trips from the table to the sink, consider using an inexpensive bussing tub to clear multiple dishes from the table at once. This will save your legs and keep your counter from piling up with dishes.
Create a "Scrape Station"
If your trash can isn't close to your sink (or is it max capacity), use a large bowl or bussing tub as a "scrape station." This will make prepping plates for wash super quick and easy and keep your drain and dishwasher from clogging with peas and mashed potatoes.
Lastly, do not let food go to waste! If you and your family aren't going to eat it, let guests know it is theirs to take. Set up a station filled with to-go containers and encourage guests to fill them up and take them home. To keep your nice containers to yourself, think ahead and reuse plastic containers from your groceries.